Items 1 to 10 of 18 total
Sort by
Show per page
Page:

1
Friday, May 10, 2013 11:57:26 AM PDT
Customer reviews, both negative and positive, can help you improve the conversion rate and drive your sales.
Read More
Thursday, May 2, 2013 5:43:26 AM PDT
Magento doesn't stand still and releases newer versions from time to time. And you may naturally want your store to be based on the newest Magento version. Magento offers good tools for upgrading to later versions. However, sometimes there may be obstacles to your successful Magento update. With Magento Community Edition 1.8 coming up, we thought some guidelines on upgrading your Magento might come in handy.
Read More
Thursday, April 25, 2013 1:11:08 AM PDT
The most popular type of product customization that online stores can offer is printing custom images on various products. Customers can add some uniqueness to t-shirts, calendars, posters, mugs, water bottles, etc.
Read More
Thursday, April 18, 2013 4:56:32 AM PDT
As a pretty intricate piece of software mounted on or, if you wish, put into a chunk of no less sophisticated hardware, a Magento-based store has to be carefully looked after for bugs and other technical problems that can kill sales and at times endanger your whole online business. Another important issue is the effective organization of the trade. You have to make sure that the work is done by those who can do it best and that you can quickly spot any negative effects if something goes wrong.
For your Magento to run smoothly you have to proactively address several important questions.
Read More
Thursday, April 11, 2013 3:38:50 PM PDT
Let us shine some light on which types of product groupings you can set up in your Magento store, which type is the right one in your case, and what you can do to make it easier to deal with specific types of products.
Read More
Thursday, April 4, 2013 5:54:48 AM PDT
If you are reading this article, there is little to add to your understanding of the advantages of online shopping. But we also know that the popularity of brick-and-mortar stores is still high even if they sell goods that are cheaper and easier shopped for online.
Read More
Thursday, March 28, 2013 5:44:40 AM PDT
Every site owner is concerned about incoming site traffic. It's getting more and more difficult to get a bigger slice of that traffic pie because the competition is severe. It seems like a lot of opportunities exist, but we should ask ourselves what are the richest traffic sources.
Read More
Thursday, March 21, 2013 7:30:46 AM PDT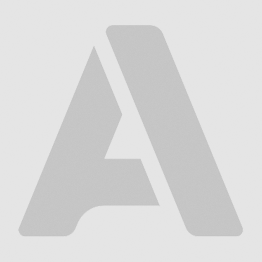 On the cusp of 2008-2009 crisis eCommerce was one of the few to maintain growth. It is still growing and evolving. Let's have a peek into how and what it will be meaningful to sell when current trends in manufacturing technology reach fruition.
Read More
Wednesday, March 13, 2013 2:07:39 AM PDT
In Magento, layouts determine which content blocks are placed within Magento framework patterns (.phtml files), that in their turn determine the complete structure of a store's template. Magento layout XML files are located in the app/design/frontend/your_interface/your_theme/layout/ Magento installation directory.
Read More
Tuesday, February 26, 2013 9:56:18 AM PST
In this article we would like to share some ideas on the software that is required for Magento to function smoothly.
Read More
Items 1 to 10 of 18 total
Sort by
Show per page
Page:

1