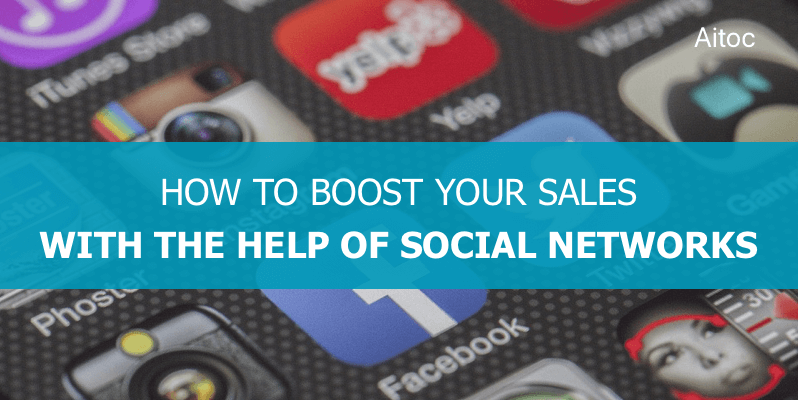 Social media is one of the most complex sales channels.
Everyone knows there's a lot of potential in social networks and social commerce as a phenomenon is growing. But making use of all these untapped possibilities is hard. And before we move on to the practical part of the guide, let's discuss why it is so challenging to use social media to sell.
Why It's Hard to Sell on Social Media?
Selling on social media is not straightforward and usually comes with multiple challenges that you have to overcome.
Why? Because people come to their favorite social media site to relax, unwind, and socialize. They have a completely different mood than when they are actively looking for a new purchase.
They might be in the market for a new pair of boots, but does it mean they won't mind if you put your products inside their news feed?
Social Selling Is Disruptive to the Users' Experience
Trying to sell to a user who's looking for a completely different experience is incredibly hard. In our opinion, this is one of the biggest challenges in social selling.
Within the shopping environment, both you and your customers have aligning goals. A customer needs to find the optimal product to fulfill his or her need. You, in turn, want to convince the potential buyer that your product is the best for him.
As a rule, on social media people are not looking to buy. They might have urgent needs, but they do not necessarily try to fulfill them right now. You are disrupting their fun (or procrastination!) with sales pitches, promotions, ads, and recommendations. In that case, you can only hope an irritated customer will buy from your store.
But it's still important to sell.
So how should a business sell without being pushy, communicate without being uptight, and post without being boring?
Should You Sell on Social Media?
Here's a great question, right? Unfortunately, we can't answer it for you. The advantages of social media for ecommerce are huge, starting from higher engagement and customer loyalty up to steady KPI's growth. However, you have to calculate everything thoroughly before committing to a new sales channel. And we will help you come to the right decision by asking a few basic questions.
Ask yourself these questions before plunging headfirst.
What's Your Product's Sales Cycle?
Is your product's sales cycle short enough to justify using social media as a sales channel?
Social media is better fit for cheaper and fast moving consumer goods. If the product is non-trivial or high street enough that its sales cycle exceeds a few days, you might reconsider using social media platforms to promote it. The products people buy on impulse will definitely sell better on social media.
This makes perfect sense. After all, would you buy a Tesla after seeing a Facebook ad?

Do You Have the Resources for a New Sales Channel?
Are you ready to chip off someone from your team for this new project?
Do you have the budget to hire a dedicated employee? Will you undertake this role yourself? How much time can you realistically commit to social media sales? Answering these questions honestly will help you create a clearer picture of the resources you can afford investing.
What Are Your Expectations of the New Channel?
This question continues our previous point.
Are you prepared to grow slowly? Will you be discouraged if the results don't come immediately?
Expectations are as important as an accurate assessment of the environment and your chances for success. Make sure all stakeholders are informed about the key aspects of your new initiative and know what to expect.

What ROI Do You Expect to See in 6, 12, 18 Months?
Define to yourself what will be a success and a failure in social selling. Outline both scenarios in your head. By detailing possible outcomes you will also figure out the first goals you want to achieve. Some companies claim that social media allowed them to increase the ROI by 5 times. Do you want to try too? 
Communicate and discuss your ambitions with everyone involved. Get the initial feedback and fill in the gaps.

Which Social Media Platforms Are You Willing to Try?
You can't work on all social media channels. Right?
Pick the most promising one and stick to your strategy at least for some time. Don't be disappointed if success doesn't come immediately. You need to grow your audience organically.
And they need to learn to trust you and communicate with you. On their own terms. Use social media as a communication platform first and foremost. And only after you've integrated into the social environment it offers – start selling.

Picking the optimal social media platform for your new sales channel is definitely the biggest step you will take. Pick wrong and you will market to an uninterested audience. Pick wrong – and all that effort will go to waste.

Single Platform or All the Platforms?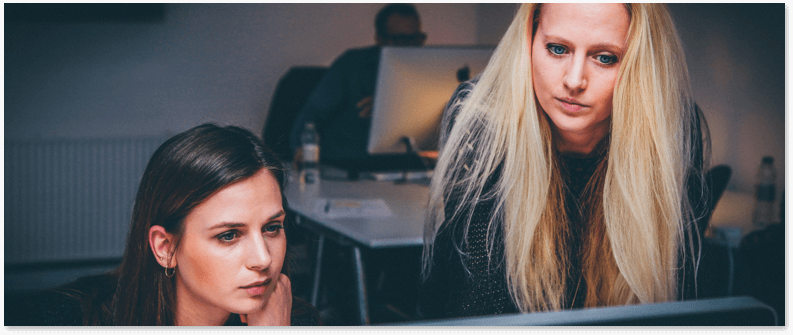 Don't overextend yourself. Selling through social media is a question of commitment and resource management.
Maintaining even a single social media account means posting relevant, regular, high-quality content that fits exactly the expectations of the target audience.
The more platforms you work on the less resources you can dedicate to a specific network. And without full commitment lackluster results will disappoint you.

Direct Ads or Indirect Content-Based Selling?
What social interactions are most valuable to you? Will you use a direct approach (ads and promotions) or a subtler strategy (establishing connections, nurturing a following, tailoring your messages to a specific audience or a single person)?
Identify interactions and events on social media that precede a purchase. Ask your repeat customers whether they already follow you on social media or interact with your content there.

What Distinct Value Are You Going to Offer to Your Customers?
Since ads are more straightforward and better understood by the ecommerce specialists, we'll focus on the content-based selling.
What all social posts have in common? One way or another, they all offer some kind of value to their readers.
https://www.instagram.com/p/Bk7wDfcBWcv/?utm_source=ig_web_copy_link
Value comes from different sources. Giveaways, quizzes, contests, event announcements, funny or educational posts, social media-exclusive promotions and content.
What Kind of Content Is King on Social Media?

[Image credit Danny Perkins]
Once you commit, decide what should you actually share in your posts, tweets, and grams. What kind of content is king on social media? Fun and relatable content, of course!
Tell a story. Show them where you work. Ask Rob from Engineering to share his funny cat costume he made one day. Share a thought and then ask your subscribers how they feel about this stuff. It doesn't have to be funny. You can be as serious, sarcastic, factual, or silly as you like. As long as your content delivers value.
Pick a Tone, Stick to It
Creating content on social media means competing with everyone else for user attention. Form and fine-tune your own personal tone and stick to it. See what works best. Look at others. Follow your gut. Just don't be bland.
Embrace the Rules of the Platform
Social media is all about personalization. The personal approach will make your content more engaging. After all, you still need to create some sort of emotional response to your posts if you want to cater to your audience.
Look for an opportunity to contribute. Engage in a conversation under your posts or the posts of others. Social media provides you with the opportunity to be less formal with your readers without fear of PR consequences.
Do... or Don't?
There are a lot of potential sales channels out there. And while social selling should not be your main option, give it a try if you have spare resources.
But can you really use social media successfully – and not just for brand recognition and "exposure"? Is it possible to successfully sell and promote your products on social media?
Certainly, Do!
This article will not answer all your questions about social selling. Our goal was to steer your train of thought in the right direction, make you ask yourself key questions before you fully commit.
Social selling is hard. And it's not for every product. And it might not be for you, either. But give it a try if you think it has a chance to work.
Just a Quick Recap

It's hard to create a comprehensive review of all social media platforms in a single article. In the future, we'll post an in-depth overview of each major social media platform and how to sell there. But for now, your main goal is to answer honestly the questions listed above and pick a platform that suits you best.
And here's a small bullet-point recap:
Social selling works best for less expensive products that provide instant entertainment, gratification, or are bought on impulse. If your product is complicated or has a long sales cycle, we suggest focusing on other sales channels.

Engage in social media with clear goals in mind. Write those goals out. Make sure everything you post is helping you reach those performance goals. This way you always know what to do next and how good are your social media selling strategy right now.

Look at the competition. Pick the good, leave the bad. And improve on their best ideas.

Follow the rules of the platform. Some are more formal, some are less. Some are better suited for selling. Study them all and see what works for you.

Commit long-term. Building an army of followers and engaging with your readers takes time. Make sure you have the time and resources to consistently pursue your goals.

Keep a schedule. Stop posting from time to time. Stick to a regular schedule of posts. This is the only way to move forward.