Is your store ready for the upcoming holiday season? Below you may find some ideas on how to make sure you get a bigger slice of the holiday sales pie this year.
Please keep in mind that these extensions will be useful for your business throughout the whole year. If you're not using them yet, it's a good time to start.
Now is the perfect season to introduce a Gift Registry option in your store! This extension allows your customers to create and manage gift registries that would let their guests know what they would like to get for any special occasion. Your benefit in this case is great: with gift registries your customers will bring all their friends to shop for gifts in your store!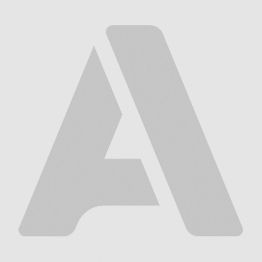 Customizable products make great gifts! If you plan to exploit that during the holidays, or throughout the year, Custom Product Preview is what you need. The extension enables your customers to create a preview of the end-product by placing their custom image and/or text over your product image.
Product reviews from customers drive sales all year round. Review Booster extension consists of two major functionality parts: Reviews Reminder stimulates your customers to write product reviews, and Reviews Sidebar displays them nicely.
If you're not using the extension yet, now is a good time to start. Just think of all the generous post-holidays reviews you can get with it! Those reviews will make sure your sales are better throughout the whole upcoming year.
Manage available date and time of delivery to make sure you can fulfill the orders. Delivery Date extension makes it convenient to manage delivery schedules both for you and your customers. As Admin, you'd be able to define date and time available for delivery, and your customers would be able to choose an option that is convenient for them. This is particularly important during the busy holiday season.
One Step Checkout Manager is a versatile tool that allows you to refine your checkout to make it easy and pleasant for your customers. Make your checkout compact and simple. Add custom fields and remove default fields you don't need. Increase trust and significantly reduce cart abandonment. This is essential for busy holiday shoppers!
Remind your customers of purchases they didn't complete.  Abandoned Carts Alert Pro extension sends abandoned carts alerts automatically. Your customers will appreciate the reminder, and you will enjoy extra sales.
Help the undecided to find some great ideas for their holiday shopping. Customers Who Purchased extension displays products that were purchased by other customers together with the product being viewed.
Take the help for the undecided one step further with this smart way to guide your customers through the shopping process. Shopping Assistant can be set up to provide a set of questions to customers and provide them with the best choice options based on their answers. This might come in very handy when your shoppers are out of gift ideas.
Create special discounts for your customers!  Standard options in Shopping Cart Price Rules in Magento don't provide much flexibility in setting up rules for a Loyalty Program that would be attractive to your customers. This extension adds new set of Customer-related conditions to Magento Shopping Cart Price Rules and enables customers to track their eligibility for certain discounts.
This extension will enable your customers to indicate all the product parameters at once without having to choose attributes one by one to find the right product. It's a must-have throughout the whole year, but during the holiday shopping craze your customers will be even more thankful for the opportunity to find what they want fast and easy.
11. Magento Booster
Time is precious, especially for those who are late with their Christmas shopping. Make sure your store is fast. With Magento Booster extension you don't have to rely on your visitors' patience. Speed up the performance of your store thus increasing your conversion rate and lowering your bounce rate.
And here's an early Christmas present from AITOC to the first 100 people to claim it: please use a Christmas2014 coupon code for a 15% discount on any purchase. The coupon is valid till November 30, 2014. What other things might be useful in an online store during the holiday season? Please share your experience in the comments below.