In Magento system requirements there is no info about choosing and configuring your server. Nonetheless, proper server is crucial for your store's performance. Poor server choice is likely to result in poor performance, and this is something no serious online merchant can afford: these days conversion rate greatly depends on the store's speed and consistent performance. Ask yourself a question: will you buy from a store that keeps crashing? So why should your customers? Apart from the inconvenience, there would be a major credibility issue. And studies show that it doesn't take a crashing store to drive your customers away: mere page loading speed is a significant factor in whether the customer will complete the checkout process. According to Gomez, 1-2 seconds provide the best results. See the chart below.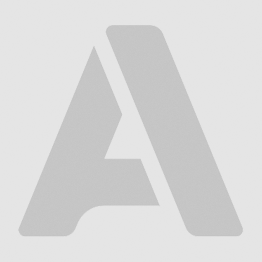 So most of your marketing efforts might be vain if your store is not equipped to handle a lot of visitors and to perform adequately.
You should keep in mind that the software and hardware that were once sufficient might become obsolete as your store grows, so it is important to monitor your server regularly to be ready for upgrade before it starts underperforming. What it the last time you checked your store's performance? You may install the free version of Server Load Monitor extension to see how well your server is doing now.
Please take a look at the following mind-map for our vision of how the problem appears and what consequences it brings:
AITOC's Magento Server Configuration Calculator is a part of the solution that helps you improve your performance (and thus conversion rate). Combined with Magento Booster, Server Load Monitor, Server Settings Optimization service and quality hosting, it allows you to reach the best Magento performance possible. Take a look at the following mind-map to see how we see the solution and why it is helpful.
Magento Server Configuration Calculator is a free service that provides you with server hardware and software requirements based on the parameters of your store and desired server response time, it will also suggest the right hosting. The output varies based on how well a server might handle peak loads, and on additional tools you intend to use for further optimization. You will also be able to choose between the budget configuration that is good at this time, and more expensive versions that provide better peak load endurance and more flexibility in the long run.
For further optimization we recommend you to use Magento Booster extension, which lowers the server load by caching pages and deflating the size of the JavaScript code, thus making your store even faster. Together with Server Load Monitor, Magento Booster redistributes server resources efficiently in the times of critical load peaks. You're also welcome to order our Server Settings Optimization services to further increase your server performance, and Magento Migration to a New Server service in case you decide your current server is not enough.
Once you get the server with necessary hardware and proper settings, it's best to monitor it with Server Load Monitor extension (free or paid). It will provide you with information necessary to make timely decisions about software and hardware upgrades.
With AITOC you can save your time, money and effort on configuring the right server for your Magento store. We will help you ensure that your marketing efforts don't go in vain and that the store can handle all the potential customers you attract.
Thank you for reading our blog. Please use BLOG15 coupon code to get a one-time 15% discount if you decide to buy Magento modules from AITOC.