Unlimited additional fees flexible to add
Extra fees for a fixed or percentage amount
Applying fee rules based on payment/shipping methods
Including (or excluding) tax calculation on every product
Unique descriptions for each fee block
Flexible conditions to manage fees display
Multi-languages support


Features
Extra Fee for Magento 2
Extra Fee extension for Magento 2 enables online stores to add additional fees for different services and display them on the storefront. The module gives store owners the opportunity to offer better services to customers during their shopping.
Applying the extension, you add unlimited additional fees, increase the average order value, drive more sales, and save on billing expenses. Make the shopping experience of your customers better with extra options such as gift-wrapping, rush delivery, check commission, and so on.
Why do you need Magento 2 Extra Fee module?
If you want your customers to get additional paid services, the multi fee Magento extension will help to set an optional service and generate extra cart fees for it. Depending on the service, it can be a fixed amount or a percentage.
No need to make manual efforts to apply all different charges. Specify the requirements once during the setup of the module and that is it! The extension will apply all the charges on each customer.
You may place the module to checkout and cart pages to let your visitors choose the required fee option before purchasing particular products.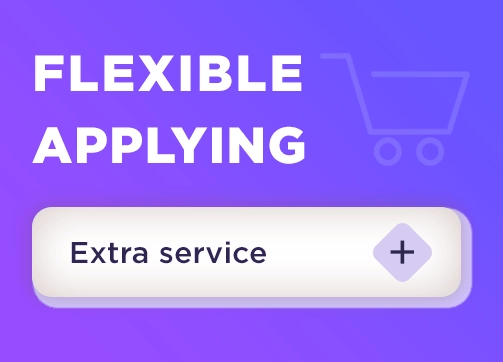 Flexible Applying

Using Extra Fee, you can set name and rule for a particular fee to add on cart summary.
If the additional fee looks appropriate and reasonable to the service, it will bring obvious advantages to the store and customers.
Your online store gets more benefits from additional services
Customers consider it necessary and convenient for their expectation
Key Advantages of Extra Fee

The multi fee Magento extension benefits your business in the following way:
A guaranteed competitive advantage for your customers and a personalized approach. Useful additional services always attract customers' attention and make them feel comfortable.
Accelerating customer loyalty. A wide range of extra capabilities ensures better customer service. Your clients start to be brand advocates, because of ensuring the better service that the extension provides.
Increasing average order value and contribution to higher revenue. Be sure, customers are ready to pay extra if the service matches their expectations.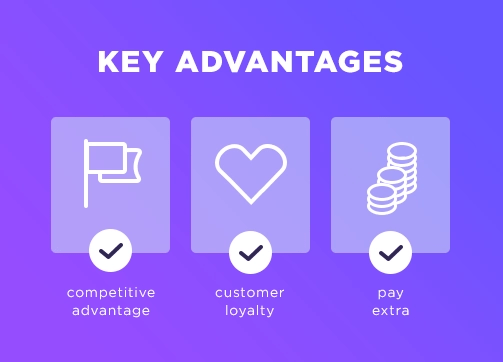 Use All Set of Extra Fee Features
Apply as many extra fees as you need
Add extra fees to cart and checkout pages
Choose a fixed price or a percentage fee
Customize fee options for various store views
Use a respective extra fee checkbox to checkout
Propose extra cart fees based on payment and shipping options
Use unique descriptions for each fee block and specify a custom name
Include or exclude taxes and discounts
Choose flexible conditions to manage fees display
User-friendly admin panel

The admin panel of the Extra Fee Magento 2 extension looks easy to use and cozy despite the variety of features it comes with. You do not need any technical skills and support engagement to benefit from all the features provided. Just add, choose and manage extra fees from the fee grid.
Changelog
1.0.4 - November 1st 2022
+Added PHP 8.1 compatibility
+Added Magento 2.4.4 compatibility
+Code Improvements
*Fixed deadlocks issue with too many Ajax request during checkout
1.0.3 - December 29th 2021
*Fixed issue with editing SKU attribute for cart condition
*Fixed issue when order is placed using Paypal payment method
*Added extra fee details in invoice pdf/print
*Fixed issue with extra fee rules and now it will be checked upon ajax load
*Fixed issue with module disable option and now when the module will be disabled, extra fee rules won't get applied.
1.0.2 - June 30th 2021
+Added compatibility with Magento 2.4
+Added a new Fee Type to allow manual fees to be pre-applied or not. Allows for discretionary charges that are applied by default, for example.
1.0.1 - October 24th 2019
+Improved compatibility with Aitoc Orders Export & Import
+Improved compatibility with Aitoc Checkout Fileds Manager
1.0.0 - September 24th 2019
+Initial release