Product File Attachments for Magento 2
Place file attachments anywhere on the product page
Localize attachment names for multi-language websites
Customize file icons so they perfectly match any store theme
Expand icon list to include even rare file types
Hide attachments from specific customer groups
View download stats to analyze user engagement
Features
Add File Attachments Anywhere on The Product Page
Offer your customers all information they need to make a purchase. Provide them with an easy way to download user guides, technical manuals, product presentations, and tutorial videos. Set permissions to user groups and take full control over who can download your digital assets. PFA is different from other file attachment extensions. We built it on standard Magento widget functionality. That's why you can add file attachments anywhere on the product page.
Product File Attachments extension Benefit
Product File Attachments allows adding files with supporting information to your product pages in Magento 2. Using the module, you unlock a plethora of advantages, as it allows to:
Facilitate Customers' Purchase Decision-Making

By sharing relevant, detailed product info with website visitors, you help them get a clear understanding of what a product looks like, what its features and benefits are, and how it stands out from competitors' goods. This helps customers to select one product over another and make the purchasing decision. The more beneficial and useful information you provide, the higher the chances of a sale are.
Prove Product Quality

Additional information such as images showcasing a product from different angles, a quality certificate, a guarantee or a video testimonial supports existing product descriptions with more details. This, in turn, allows to prove quality and reliability of your product, standing it out amongst competitors' and so inclining customers to make a purchase instantly with no need for further research.
Reduce Customer Support Efforts

With all the necessary product information at their disposal, customers will more likely get the majority of their concerns and questions addressed by their own. As a result, the number of customer inquiries about the product specifics will be significantly reduced, optimizing the workload for your customer support team.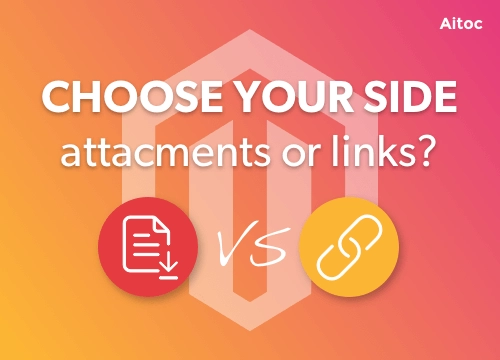 Replace Simple Links With User-Friendly Downloadable Content

Use a turnkey file attachment solution to expand your website functionality. Overhaul your Documents section to give it a more professional look and improve website usability.
Highlight all downloadable content such as manuals, guides, or presentations
Use attachments when you need to focus user attention on an important document
Choose links to offer customers a quick way to navigate between online sections
Offer Your Customers More Info to Build Their Trust

Adding a comprehensive list of readily available user guides, installation instructions, and downloadable video tutorials can be a great way to earn customer trust and improve conversions.
Create a great mix of attachments and links
Make your content more interactive and engaging to read
Educate customers about your product without overcrowding the page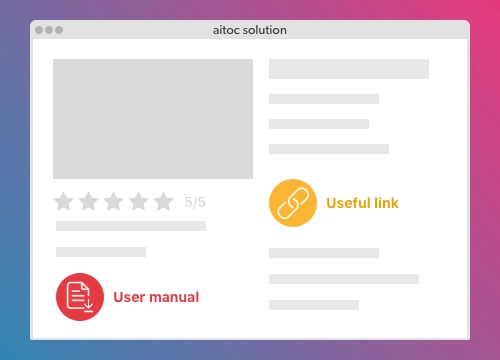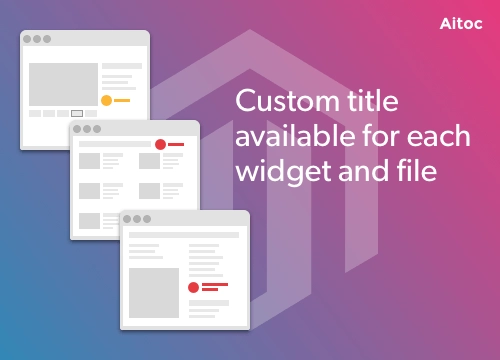 Assign Custom Titles to Every Widget and File

Customize attachment titles for separate stores and store views. Craft a better user experience even if your downloadable content is not fully translated into other languages.
Customize file names to adjust your content to multi-language stores
Improve consumer trust with document names written in their native tongue
Maintain language consistency for better SEO rankings
Choose the Best Place for Each File

No need to crowd everything into one small space. Get creative. Why bundle your presentation with your installation manual or your warranty doc when you can neatly organize them within the product page where they can be the most useful.
Place different files into the locations that suit them best
Experiment with various locations and see what works for you
Update your design to highlight new content blocks and increase downloads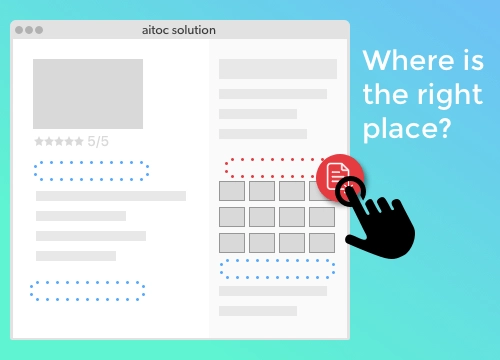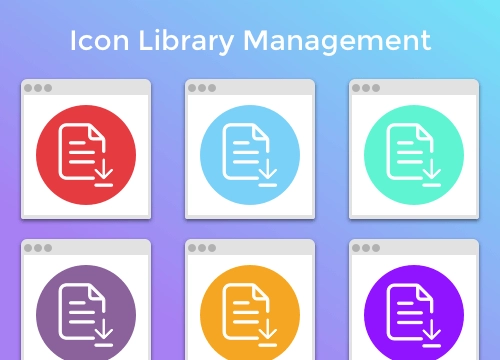 Upload and Use Custom Attachment Icons

Aitoc team created a neat library of icons for the most popular files. But we understand your needs might be bigger. Want more file types? Just upload a fresh set of icons and your webstore will have a new look in seconds.
Ensure all your design elements are consistent throughout the store
Add as many new icons as you need
Update icon designs to keep up with new store themes
Monitor File Downloads to See What Interests Users Most

Not sure how popular each document is? Go to Magento Admin Panel to find out. We knew you would like to know how every attachment performs so we created an easy to use statistics tab just for that.
See trends and lifetime stats of all attachments on your website
Monitor monthly downloads to gain insight when a file needs an update or an overhaul
Delete or hide unpopular files to shift focus to more useful ones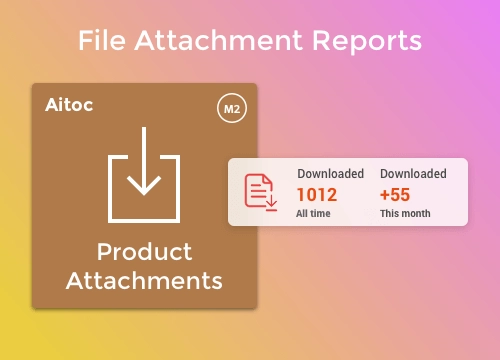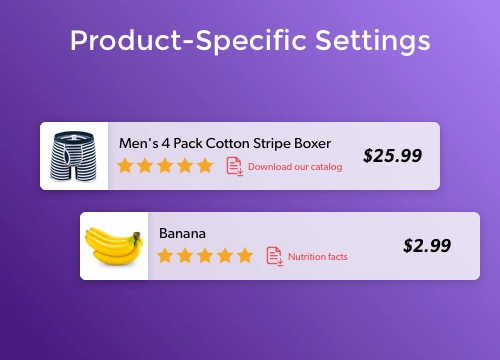 Attach Files That Will Interest Your Users Most

Customers look for different things in different products. Get them what they want. With this extension it's easy to assign attachments to entire product groups or hide some documents from different users.
Choose the optimal attachments for each product
Hide certain documents from specific customer groups
Only show specific files after an order was placed
Quick Overview
1. Use Preloaded Icons for the Most Popular File Types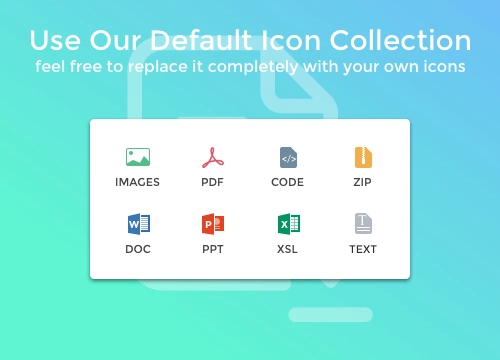 2. Link to Files Outside of Your Web Store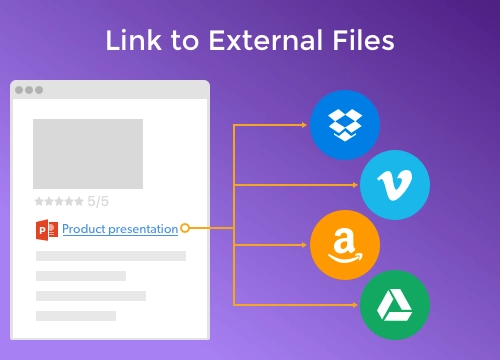 3. Hide Unwanted Files Instead of Deleting Them
4. Organize Attachments to Display Them in the Optimal Order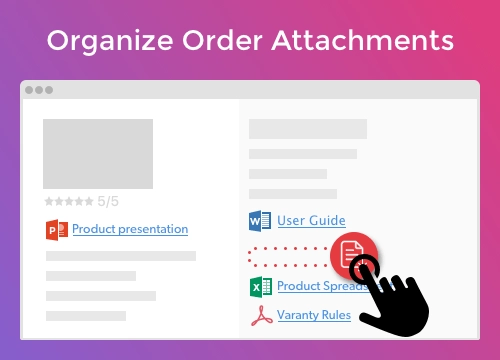 User Case: Luxury Watch Store

Mechanical watches have evolved into a passionate worldwide community of watch aficionados. And since we serve collectors and mechanical watch enthusiasts from all over the world, we definitely need a lot of promotional materials to show off the impressive craftsmanship and the newest mechanisms behind our timepieces.
To cater to such demanding audience we were looking for a flexible solution to manage our file attachments. Aitoc extension offered us more than enough features to experiment with file placement and icon customizations until we were finally happy with the look of our product view page.
User Case: Handmade Clothes and Accessories Store

Selling handmade clothes is a challenge for a small business. And quite fast we encountered a really painful issue. There's a large percentage of people who don't know how to take care of complex clothes made from different fabrics.
With a simple Wash and Care Guide on each product page we managed to improve customer satisfaction and lower the amount of users who wanted to return their dresses after the first wash.
100% GDPR Compliance
Product File Attachments by Aitoc are fully GDPR compliant since the extension doesn't keep or process any data that is regulated by GDPR.
All Features of Product File Attachments for Magento 2 plugin
Display file attachments in any place of your product page
Upload file attachments directly or using links
Attach files of any popular format, including .doc, .xls, .pdf, .zip, and others
Localize attachment names for multi-language websites
Set up the extension in a way you need with wide product-specific settings, including visibility configuration, attachment display order, store-view based attachments, etc.
Customize file icons so they perfectly match any store theme
Expand the icon list to include even rare file types
Hide attachments from specific customer groups
View download statistics to analyze user engagement
Changelog
1.0.5 - January 17th 2023
+Code improvement to use declarative schema
1.0.4 - July 5th 2022
*Fixed issue with displaying attachment tab for Product-Full Width design layout
1.0.3 - May 25th 2020
+Added compatibility with PHP 8.1
+Added compatibility with Magento 2.4.4
1.0.2 - December 6th 2021
+Added configuration option to display attachments on the product detail page.
+Added compatibility with PHP 7.4
+Added compatibility with Magento 2.4
+Code Improvement
*Fixed issue with displaying attachments on front-end when product is configured with multiple attachments
*Fixed issue with configurable, grouped, and bundle products attachments.
*Fixed issue of Customer Groups configuration and visibility of product attachment for Guest users.
1.0.1 - July 16th 2020
*Fixed a bug with the inability to attach files in specific cases
1.0.0 - June 20th 2018
+Initial Release