SendGrid Extension for Magento 2
Sync all contacts
Manage subscribers
Send via SendGrid SMTP
Track delivery
Easy manage
marketing campaigns
Features
About SendGrid integration with Magento 2
Our SendGrid extension for Magento 2 will enable the guaranteed email delivery, easy management, and in-depth analytics of your email marketing activities. The plugin automates the SendGrid integration with your Magento 2 store empowering you with a faster and better way to send, manage and monitor SendGrid emails.
Connect your store with SendGrid to create targeted email campaigns, re-engage customers, and promote products. Track the efficiency of your emails via SendGrid reports delivered to your Magento system. Simplify the workflow with your emails to several clicks and keep all data in one place.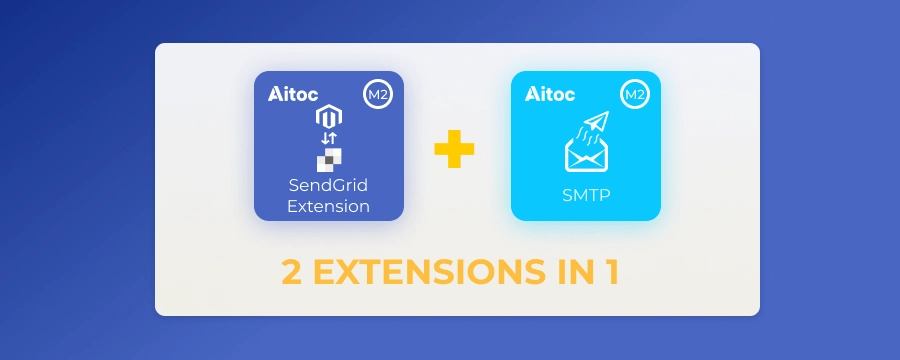 SendGrid Extension M2 Features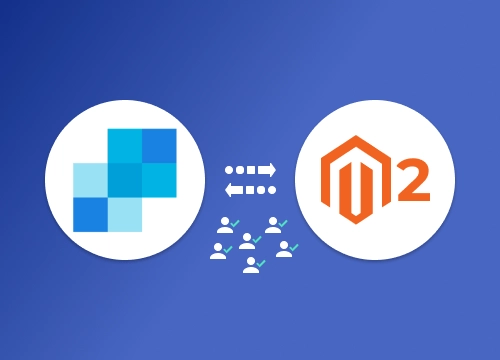 Sync All Contacts

The extension syncs all your store contacts with SendGrid service allowing you to see your actual store subscriber database right in Magento.
You can update it manually at any time or set contact synchronization by cron so that your contacts are synced automatically and regularly.
Manage Subscribers

Keep track of all your Magento store contacts and arrange them by groups.
Tailor emails to each category like subscribers, premium customers or contacts for re-engagement and streamline your business.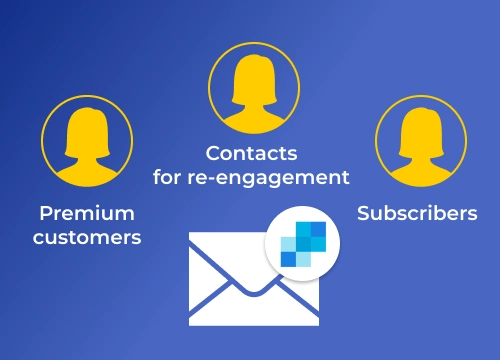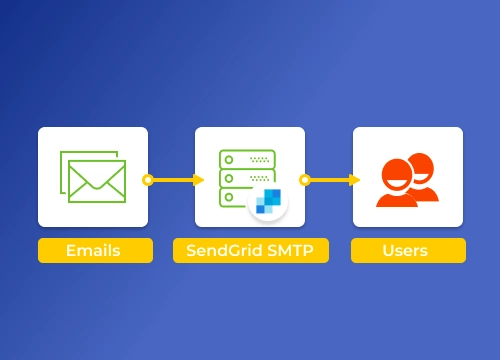 Send via SendGrid SMTP

Use SendGrid as SMTP server to send your email campaigns from Magento via SendGrid.
Your emails get straight to customer inbox without the risk of being considered as spam. The best part? You don't need a special server and hosting provider for managing your email campaigns.
Track Delivery

You can see detailed reports for each email campaign and track statistics of delivered, opened, and bounced emails.
Use reports to improve the efficiency of your SendGrid email marketing campaigns, transactional emails, or newsletters.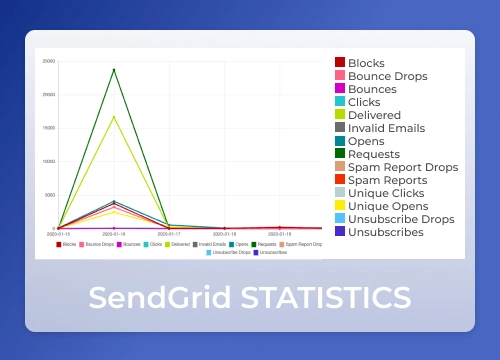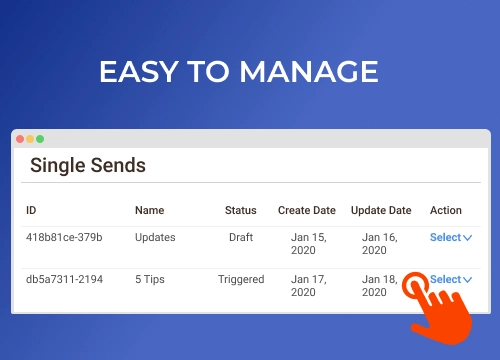 Easy Manage Marketing Campaigns

With the handy Magento 2 enhanced single sends grid you can control the status, preview, duplicate or delete your email marketing campaigns in the admin panel.
Now you don't have to manually open your SendGrid each time to make a correction.
Let Us Know What You Think
Join us on a goal to build the best SendGrid Magento 2 extension! Pick for the most important features you'd like to see in the next release.
Create and send SendGrid email marketing campaigns from Magento admin panel
Schedule and edit Single Sends
Create and manage subscribers and unsubscribers groups
Manage SendGrid senders
Changelog
1.0.3 - May 17th 2022
+Added PHP 8.1 compatibility
+Added Magento 2.4.4 compatibility
1.0.2 - August 19th 2021
*Improved compatibility with Magento 2.4
*Fixed some bugs
1.0.1 - March 30th 2020
*Fix composer installation issues
*Fix compatibility issues with Magento 2.3.x
1.0.0 - January 23rd 2020
+Initial release