Two-Factor Authentication for Magento 2
Add extra authentication step
Enable time-based authentication
Produce one-time passwords with mobile app
Impose IP restrictions
Deliver one-time passwords via email
Configure extension for different users
Features
How Magento 2 Two-Factor Authentication Works
Arm your Magento store with the extra layer of security to protect it against unauthorized access. Leverage Magento 2 Two-Factor Authentication to safeguard sensitive customer data and your assets. Strictly control access to the admin panel by introducing the second authentication step that involves entering a unique one-time 6-digit password each time users log in to their accounts.
Two-Factor Authentication Benefits
Two-factor Authentication for Magento 2 is a go-to extension for today's store owners, as it provides an opportunity to:
Enhance Store Security
With data security and consistency at stake, there is an urgent need for online retailers to protect access to sensitive data with effective means. The two-factor approach enhances user-generated passwords with unique one-time passwords, providing for an additional layer of protection and so making it a lot harder to break into your admin panel.
Reduce Support Costs
Password reset is one of the most popular helpdesk tickets a website support service have to deal with. Two-factor authentication enables a kind of a self-service that allows system users to get one-time passwords via a secure application, this way putting off the pressure of your support specialists and so reducing operational costs.
Increase Employee Productivity and Flexibility
Thanks to the two-factor authentication, Magento users can securely log in on the website using not only office computers, but also their PCs and mobile devices. This allows store employees and partners to work remotely or access the system on the go, considerably improving the workforce productivity and, consequently, your business performance.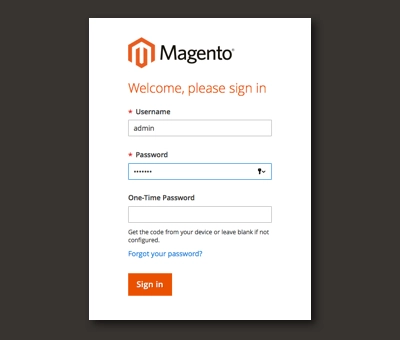 Request One-Time Passwords to Ensure Secure Access

Make the login process secure as never before with Magento 2 Two-Factor Authentication. With the extension, users must enter an additional one-time password to access their accounts.
Use Secure Authentication App

Utilize Google Authenticator, the most reliable authentication solution, to generate one-time passwords. Sync it with the module by entering a secret key or scanning a barcode.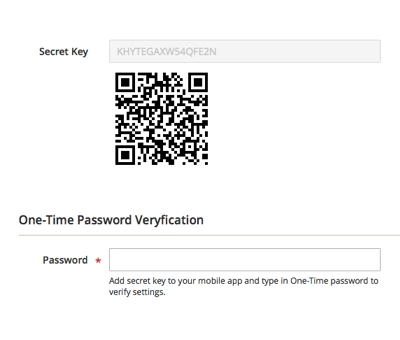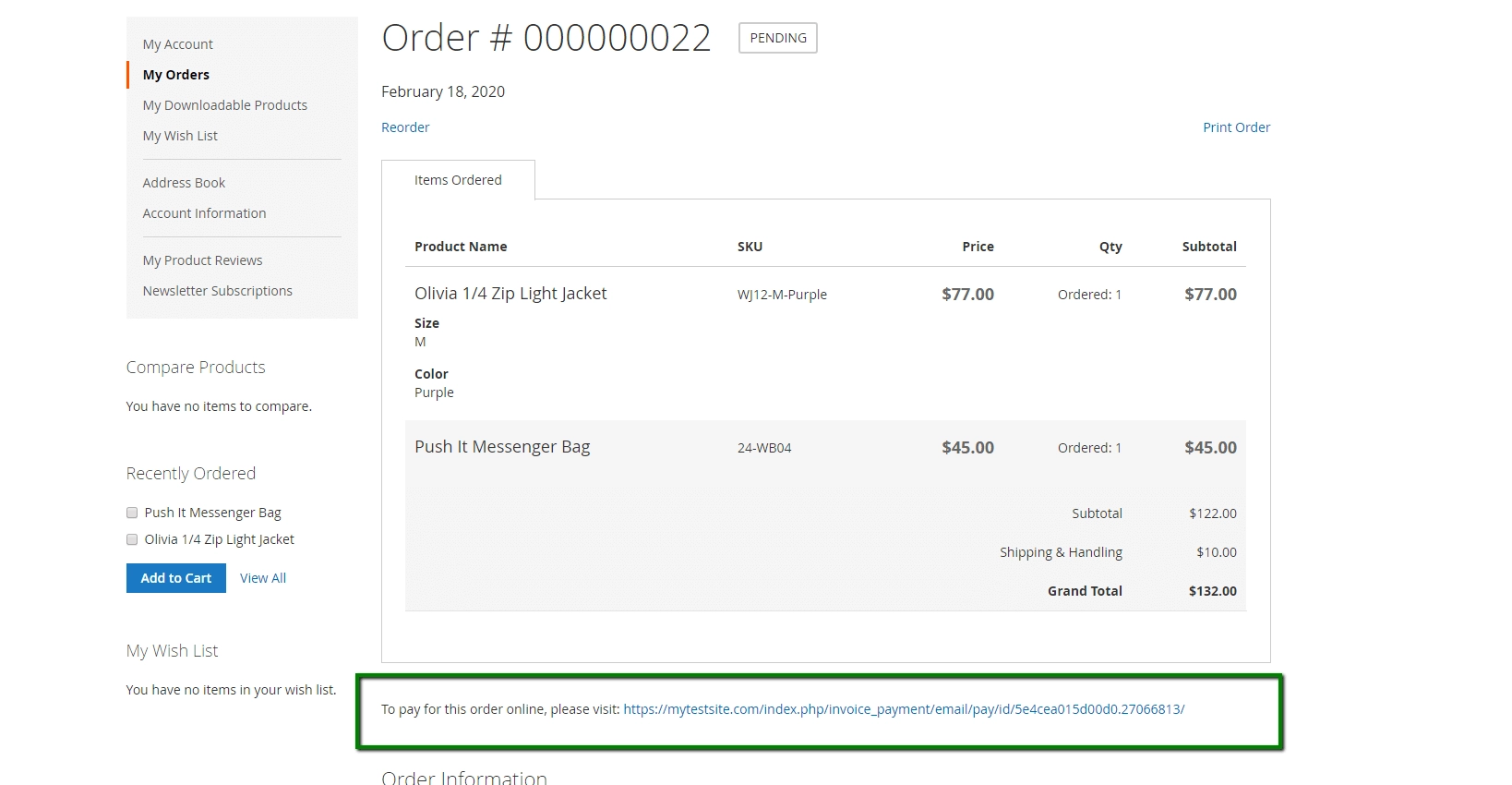 Generate One-Time Passwords with Ease

Effortlessly produce one-time passwords with Google Authenticator when you log in to the Magento admin panel. Please note that such passwords are valid for 30 seconds.
Grant Access to Admin Panel to Only Trustworthy IPs

Mitigate the risk of cybercrime by adding reliable IP addresses to the whitelist. Be sure that only visitors with trustworthy IPs can access the admin panel of your ecommerce store.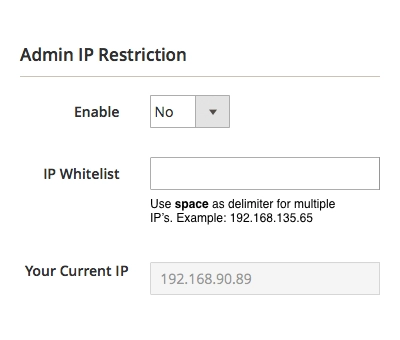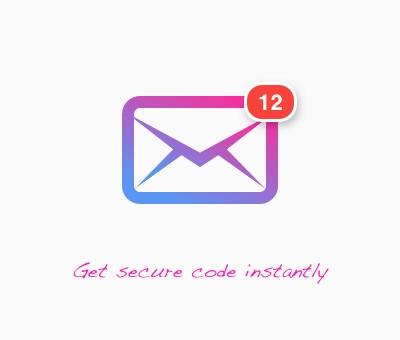 Receive Emails with One-Time Passwords

Request Magento 2 Two-Factor Authentication to send you an email with a one-time password if it is more convenient for you. The extension uses email addresses specified in the User Info.
Manage Authentication Settings per User Role

You can choose whether users need to enter one-time passwords. Configure authentication settings for each user individually. Enable and disable the second authentication step.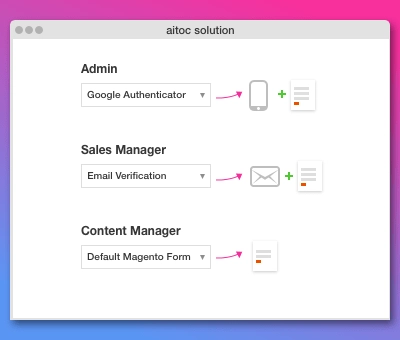 All Features of Two-Factor Authentication for Magento 2 plugin
Secure your admin panel by ensuring that only authorized users can access it
Make the login process more secure, and keep it simple for users
Thwart brute-force attacks and hacks by adding one more authentication step
Shelter your store data from sniffers by whitelisting trusted IP addresses
Utilize one-time passwords generated by request
Configure settings per user role
Changelog
1.0.3 - May 20th 2022
+Added Magento 2.4.4 compatibility
+Added PHP 8.1 compatibility
1.0.2 - June 4th 2021
+Added compatibility with PHP 7.4 and Magento 2.4.
1.0.1 - January 31st 2019
+Added compatibility with Magento Open Source 2.3.
1.0.0 - June 29th 2018
+Initial release