Among the 5 million Php developers in the world, only a small share have worked closely with Magento eCommerce. This makes it quite a challenge to find a skilled Magento developer who would be there for you whenever you need them, for as long as you need them.
Here at Aitoc, we have a company full of programmers who have been working exclusively with Magento eCommerce for years. Since 2009, we have built over 100 extensions for this platform. We know Magento in and out.
Why hire Team Magento
Team Magento is a full-service team of Magento professionals that are at your service any time you need to make small changes, planned additions or major improvements to your Magento store.
Each team member is assigned their own part of the project (web programming, web design, QA or system administration) and contributes to the common Magento development process.
With our "Team Magento" service you get the whole team.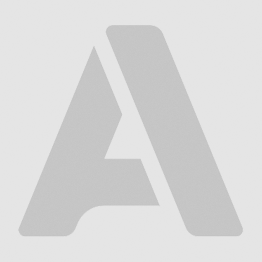 How this works (examples)
Once you have hired Team Magento, you can assign them tasks according to the number of hours in your package.
For instance, if you need only web development this month, you can spend all your pre-paid time on web development tasks. Or, if you need just the administrator or the QA, you can distribute work between these specialists as necessary.
February
March
April
Web Development - our developers will be there for you whenever you need to change the code of your Magento: install the latest security patch, plug in a Magento extension of your choice, fix a conflict, add a tracking code to the website, upgrade your platform to a higher version, set up a Cron job, etc.
UX Prototyping - If you are starting a new project from scratch, we can help you create its interface from the ground up. We have people with 5+ years of experience in UX prototyping on our team - all you need to do is voice your big idea and leave it to us.
Web Design - Aitoc has designers on board who can fully design any part of your store, a landing page or redesign the entire store, if needed. You will have nothing to worry about - just say "Approve" or "Show Me More".
Quality Assurance Testing - Our QA tester will thoroughly test your website after any changes you decide to implement, as well as test your new design, your new landing page or even an entire new store - we'll then fix any design or coding bugs, if necessary.
Web Administration - If you decide to migrate to another website, implement an SSL certificate or make any other changes to your core database, the help of an experience web administrator is required. We've got that, too.
We use Agile methodology
Another reason to hire us for your Magento development needs is that we adhere to Agile best practices in our work. This modern approach to organizing developers' routine allows us to deliver solutions in short, rapid iterations - which benefits your project.
Transparent reporting
We grant you access to a tool where you can keep track of all the completed tasks, works in progress and upcoming chores. There, you can see which team member is working on a specific part of the project and communicate with them directly, if necessary.
Save your development budget with Aitoc
In the end, hiring a full-service Magento development team comes cheaper than looking for the required professionals individually, conducting interviews and making them work as a team.
The advantages of working with us are many:
All the required skills / expertise in one place
Team members are used to working together
Flexibility distributing work in the team
Agile methodology
Detailed, timely reports
Direct communication with the team
A dedicated project manager
Packages come at approx. half our regular rate ($50/h vs $84/h)