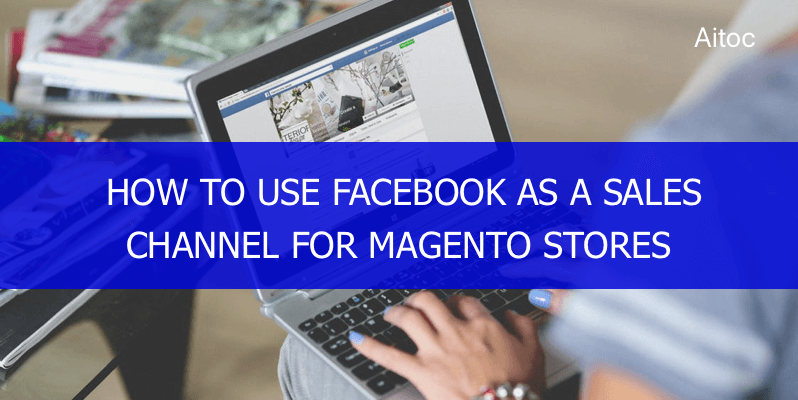 Learn how to integrate Magento with social media to increase traffic to your store 
Marketers have turned social media networks into an additional sales channel nowadays. This land is so fertile, that some online businesses don't have a website at all and target social media users only. Social selling has become a trend adopted by multiple companies. No matter how prosperous your e-store is, there is always a chance of getting more sales through social media.
In this article, we will tell you how to integrate a Magento store with Facebook and so reach a wider clientele and grow your sales.
Magento 1 Integration
When it comes to the first edition of the e-commerce platform, there's no free out-of-the-box extension enabling Magento-driven stores to be seamlessly integrated with Facebook. For paid options, search the marketplace or hire an experienced development team to carry out the integration for you.
But if you wish sync Facebook ads with your store, you can do this easily following some easy steps described below.
Let's first discuss why you need this functionality. Put simply, it helps you show the right products to the right people with the help of ads and evaluate the ad performance. For instance, you can find out how many people were reached and from which devices. Having such data, you will be able to adjust your ad strategy at any time.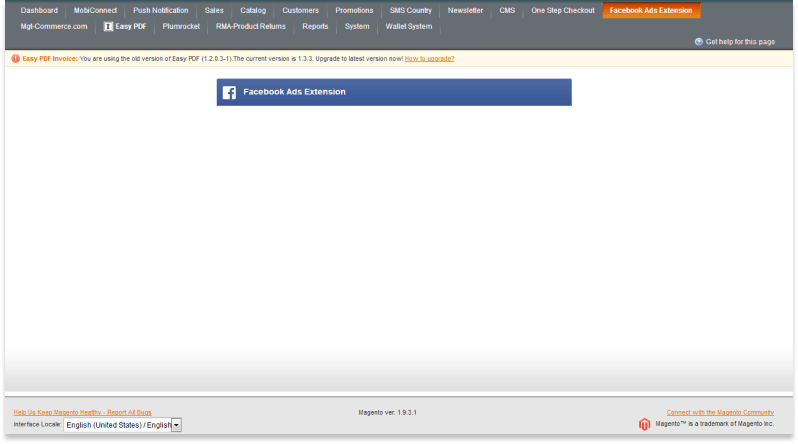 Installing the Facebook Ads Extension
Download the extension file

here

. Note: stores using the Magento compilation need to disable it before proceeding.

Log in to the store's backend and navigate to System > Magento Connect > Magento Connect Manager.

Hit the 'Choose File' button, find the downloaded file and click 'Upload'.

When complete, access the installed extension from the Admin panel and hit the 'Get Started' button.

Read Terms and Conditions and click the 'Next' button to confirm that you agree to them.

Now you need to select your Facebook page and install the Facebook pixel and your catalog by importing your products to Facebook.

Create your campaign with the help of the Conversions objective to tempt users into visiting your e-store. Create a set of products you are going to promote through the social media network.

Set up your campaign preferences in the Ads Manager and launch your ad campaign.
Magento 2 Integration
For Magento 2, there is a free extension - Magento Social - allowing for easy integration of a web store with Facebook. This module works well with Community 2.0 and 2.1 and Enterprise 2.0 and 2.1.
In a nutshell, when installed this extension acts as a gateway between your site and Facebook page, providing you with social media presence and advertising opportunities through this social media network.
Make sure you have a Facebook account and a Facebook Business page before installing the extension.
Install the module and a new button will appear in the 'Marketing' section ('Connect to Facebook') in the Admin panel. Hit the button and then connect your Magento installation to Facebook and set up your Facebook store.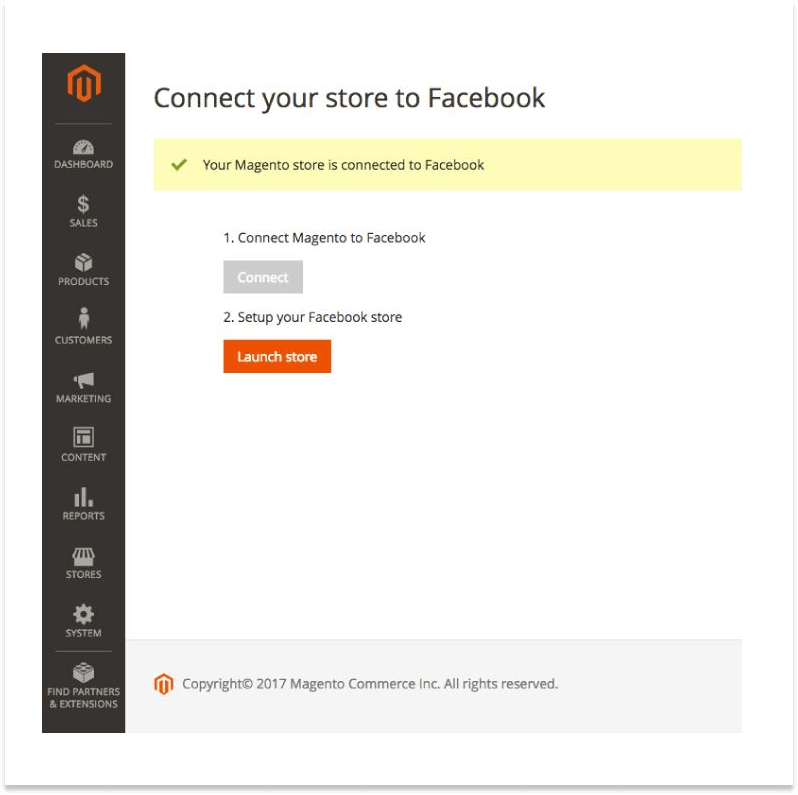 When these steps are complete, a new 'Shop' tab will appear on the Facebook page you selected. This tab will mirror your Magento-driven store and include all the products available there.
What are the benefits?
Easy creation of Facebook ads.

Changes made in your Magento catalog automatically apply to that on your Facebook page.

All traffic is directed to your website.

Store design can be customized with almost no effort to match the one of your online store.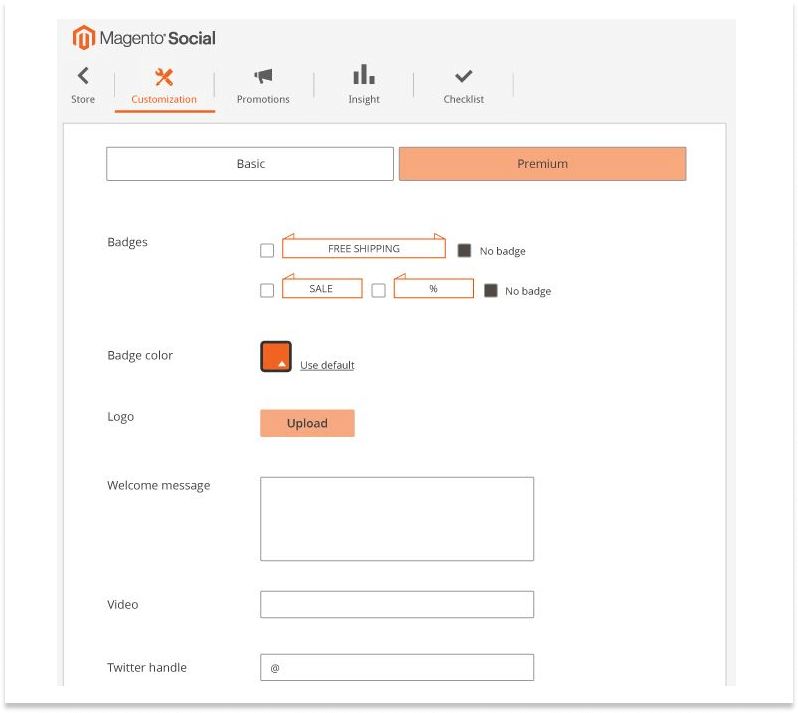 Final Thoughts
Integrating your web store with social media helps store owners to uncover a great promotional and sales channel. In this article, we showed you how to integrate one with Facebook. Follow the above-mentioned steps, launch an ad campaign and keep an eye on your site statistics. New traffic and higher sales will not take long to come.