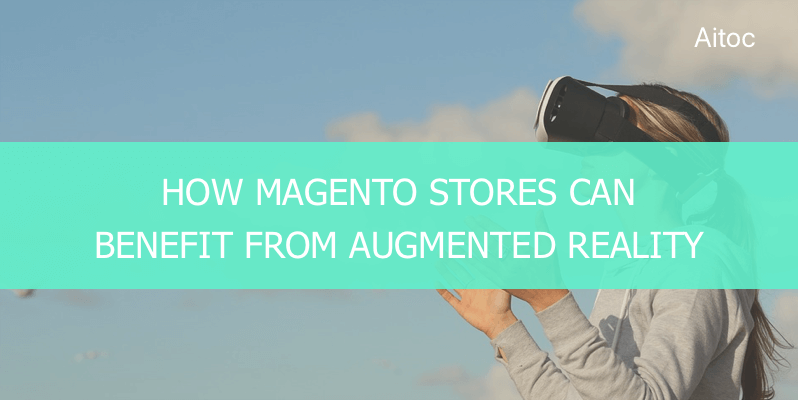 The digital era has opened up an array of new opportunities for merchants to attract buyers and retain the existing ones. In today's fierce market, only those e-retailers who continuously explore modern technologies get a chance to outpace competitors and win the battle for customer loyalty.
Augmented reality is definitely one of the most promising technologies revolutionizing the ecommerce field today. Over the last few years, the popularity of AR/VR technologies has been growing steadily. Having reached 9.4 billion dollars in 2017, the combined AR/VR market is expected to hit 215 billion dollars by 2021.
Tech-savvy retailers and ecommerce business owners leverage augmented reality to create a cohesive and interactive customer experience, both in-store and online. Connecting the real and digital worlds, AR makes the shopping process more interactive and engaging. No wonder 40% of buyers would spend more on a product that offers an augmented reality experience.
Companies make use of different forms of augmented reality to promote company's products and services, enhance customer perception of the brand and improve the overall shopping experience. In this post, Aitoc discusses the top three areas where augmented reality can bring the most value to ecommerce businesses.
Product Visualization and Testing
The main drawback of online stores in comparison to physical retail points is the lack of proper visualization. Even high-quality product images sometimes fail to showcase a product at its best. Augmented reality easily addresses this issue by providing reality-like visualizations and demonstrating a product from any angle. This way, customers get a clear understanding of what the product actually looks like in real life.
When making a purchase, especially an expensive one, we want to discover all of its features to make sure that the chosen product meets our needs best. With the help of animations and dynamic visualizations, AR allows customers to play around with products and test-drive them.
Ray-Ban, a famous sunglasses and eyewear brand, makes use of AR and face mapping technologies to let customers preview glasses. The feature allows creating a virtual model of a customer and then try the chosen glasses on to see how they will look like on his or her face.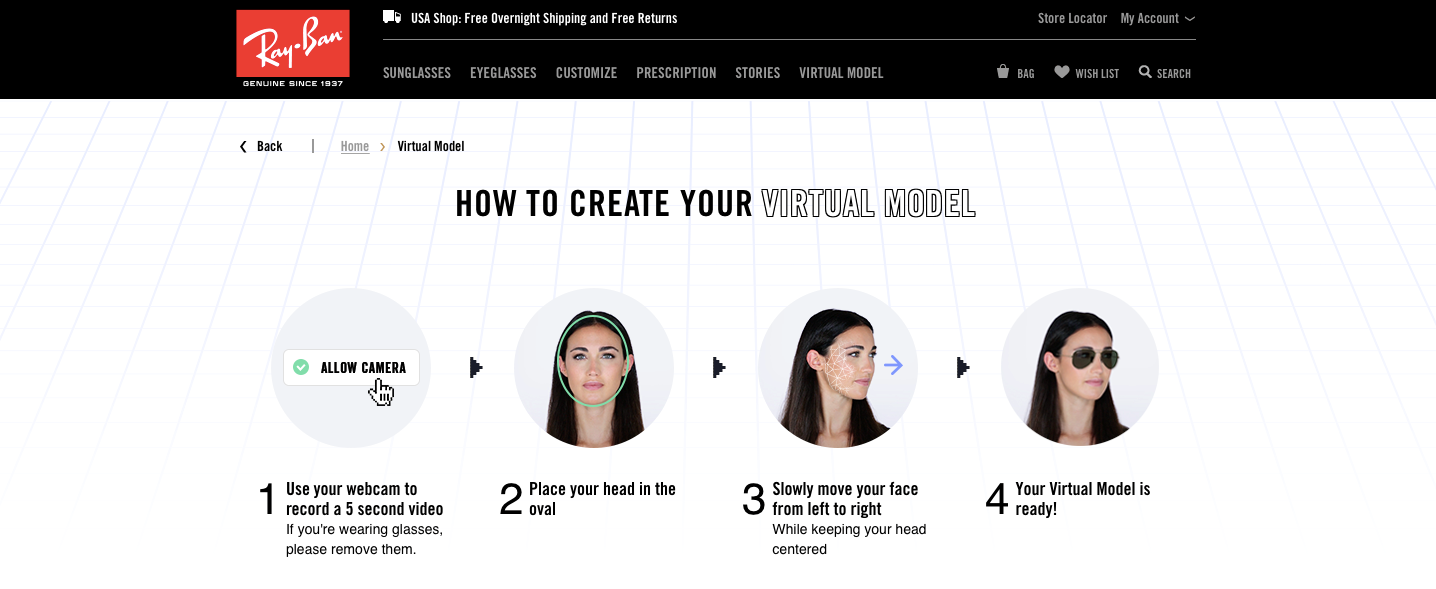 Product Modification and Customization
AR provides a great opportunity for customers to explore available product options and make necessary customizations in real-time. The product color, dimensions, shape or any other characteristic can be easily changed with the help of AR. You can hardly do that at a physical store since a necessary product model can be just out of stock. Not to mention the fact that the required modification has to be custom-made for a client. This is especially relevant for furniture manufacturers.
Ikea is one of the best examples illustrating the given case. Their AR-powered application, Ikea Place, helps buyers to visualize furniture pieces from any angle and put them inside actual homes.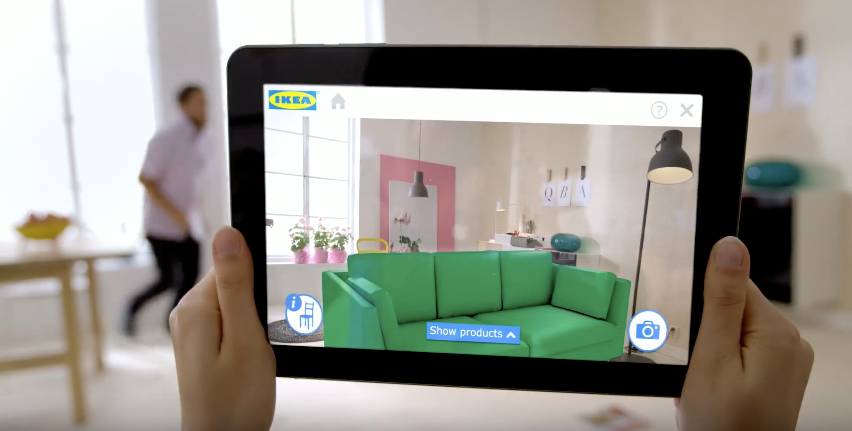 Customer Engagement and Experience
No doubt, customer experience is the area that augmented reality affects the most. With this technology, buyers can interact with products and surroundings and so receive a completely new, immersive experience. Not only it allows them to get a better perception of a product but also streamline the shopping process and make it more interesting. Besides, the utilization of AR contributes to a more personalized approach, since customers can test different items on themselves. All of it results in higher conversion rates and increased customer loyalty.
One of the AR pioneers, Sephora, successfully employs the AR technology to provide a greater experience to cosmetics buyers. The Virtual Artist app allows users to apply makeup products on their faces.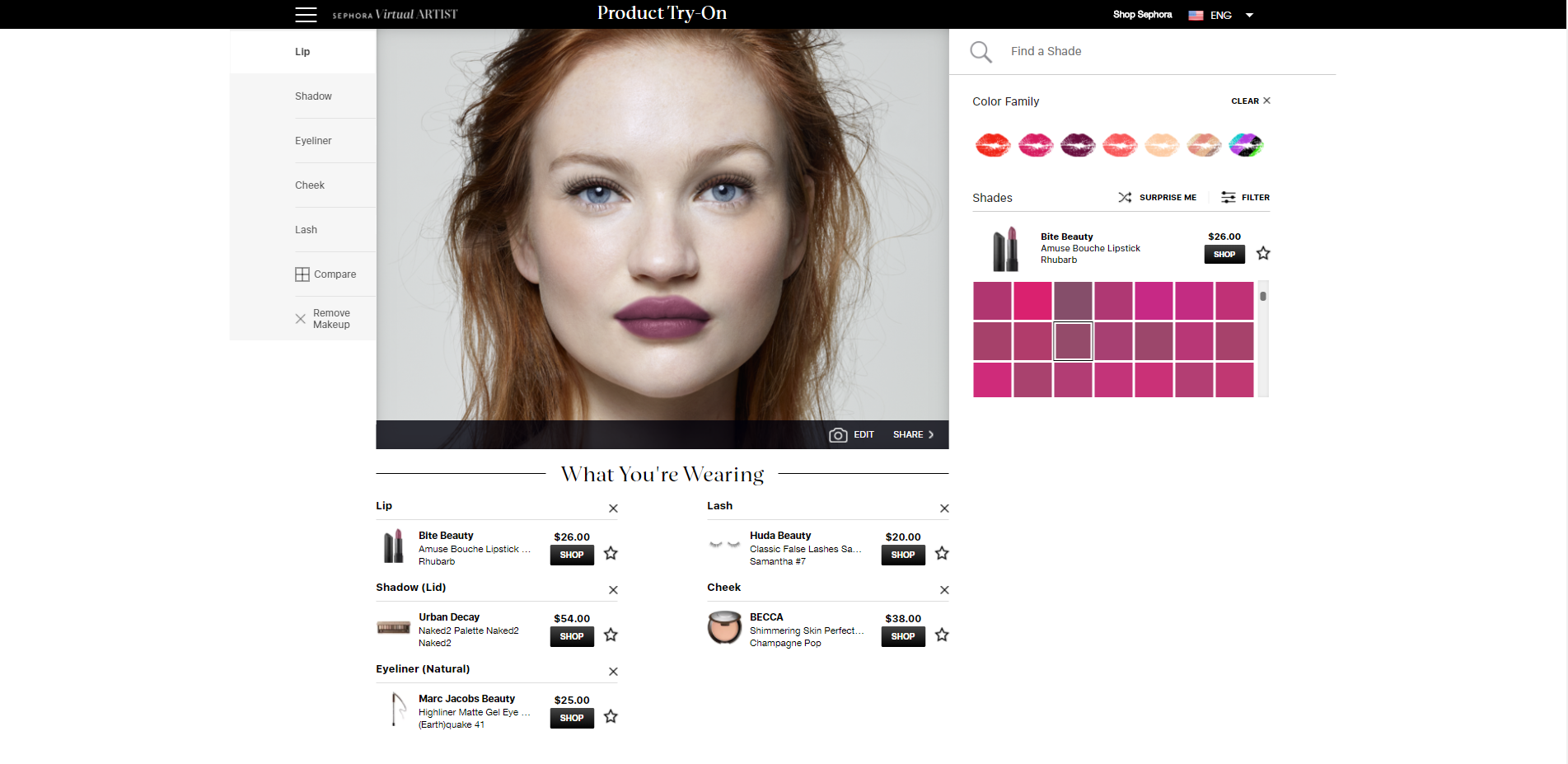 Summing Up
Augmented reality is a game-changing technology that provides outstanding opportunities for enhancing customer experience and transforming the way we shop. The sooner online retailers start following this trend, the stronger competitive advantage they can get. Be it a sophisticated AR mobile application or just a small AR-driven component on a website, there are different options to benefit from the capabilities of this innovative technology. Hop on the bandwagon and reap the benefits AR provides!