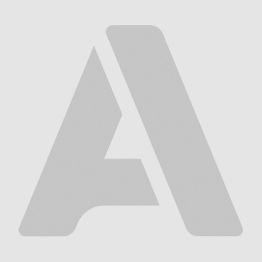 If you are reading this article, there is little to add to your understanding of the advantages of online shopping. But we also know that the popularity of brick-and-mortar stores is still high even if they sell goods that are cheaper and easier shopped for online.
There are of course some things that one should order online with caution or not at all because of the nature of the product, or because shipping is costlier than the product itself or eats up what you gain in price. Among such things are heavy and large products, appliances, and groceries.
But what about the cases when it is presumably more rational to buy a product online whereas people go to a terrestrial store instead? If some kind of behavior involves spending more time and physical effort, yet it is still happening, there must be a deeper underlying rationale.
A possible suggestion is that, according to Albert Borgmann, people need some focal practices – activities that feature embodied human experience, engagement with other people, one's physical surroundings and one's body. These include (playing) music, gardening, gathering at the dinner table, long distance running. We may define them as things and events that center people's lives and orient them to their existence. Traditional shopping also involves physical and most often social experience. In online shopping you also use your body but with much less workout effect:
A photo or video representation, no matter how informative, cannot replace the full sensory-motor contact one gets in a physical store while examining a product. Moreover for some people talking to a live sales associate face-to-face is crucial for making up their mind about a purchase. The importance of physicality and embodiment lies in the findings of cognitive and neuroscience which converge on the idea that our thought and emotional life come out of our body and their quality depends on the wellbeing of the body and vice versa.
Hands-on shopping may be successfully capitalized on by online companies like Groupon, or reversely, offline stores may integrate with the Web. Your shopping experience is still very much physical if the store uses an online-to-offline platform like Retailigence, which allows merchants not only to market their products to consumers anytime and anywhere, but also provides shoppers with product availability information at the nearest retail locations.
Such services blur the boundary between online and offline retail in the eyes of customers. In countries with sufficient Internet penetration customers increasingly rely on the Web for information even when planning an offline shopping sally.
It looks like a reasonable balance between the two types of retail lies between the human need for some physical and social offline being and time/energy saving nature of online commerce. Such dynamic equilibration fuss may create demand for a variety of new solutions. Commerce-related software developers are among those who will naturally benefit from this.
In your experience as a shopper, how do you determine when to shop online or offline?
As a web merchant, what do you do to lure those offline shoppers to your online store? Please share your insights, practices and ideas in the comments below.
Thank you for reading our blog. Please use BLOG15 coupon code to get a one-time 15% discount if you decide to buy Magento modules from AITOC.