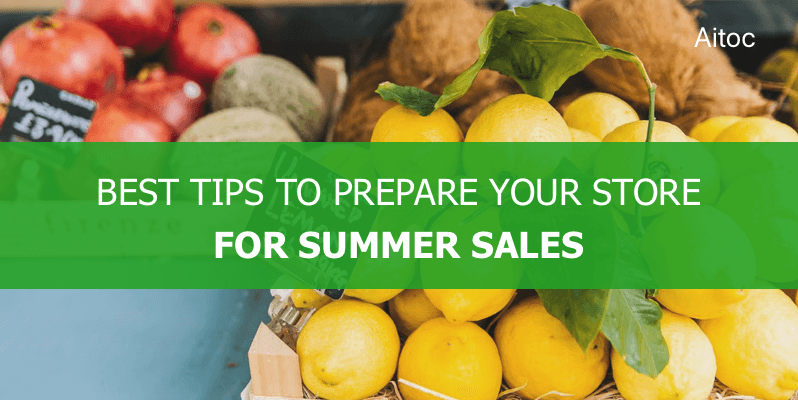 Boost your sales during the summer season with effective sales strategies
Seasonality influences ecommerce businesses to a great extent and there's a chance that your store's numbers dip during the warmest season of the year. Summer sales are a proven way to generate a buzz around a brand and drive customers to a web store, eliminating a danger of a sales drop.
To help your store increase sales during summer slowdowns, we compiled a list of strategies you can put to use.
Sell hot products
Before launching a summer sales campaign, it's essential to broaden your offering with products that swell in popularity in a particular season. To find out what's hot this summer, you can access websites of such large retailers as Amazon and Walmart and check their best sellers.
Simply type 'best seller' in the search bar and check what's trending right now. This will give you an idea of what's trending right now. Keep these items in mind when deciding which products you may offer your store visitors at a discount. Leveraging bundle products (by the way, they are enabled in Magento) is another great tactic to win more sales.
You may also utilize giveaways as a part of your strategy.
Plan your promotions
Plan all the details of your summer sales beforehand and pay special attention to specials and think of any other promotions you wish to hold during these months. It's a bright idea to create a calendar with start and end dates to make sure that you won't forget them. Then work out advertising and promotional plans for each promotion.
Update the store's look and adjust your content
Ask your internal or ecommerce development partner to decorate your ecommerce store with a summer theme to catch attention of potential and existing customers. You may place hot summer products on your homepage to hook visitors from the very first second on your website.
If you have a blog, write posts that will get the most attention of your summer customers. Here are some examples of such posts:
Top 10 shirt dresses;

Beauty buyers' top picks for summer;

Summer style lessons;

Best summer accessories.
Take advantage of email newsletters and social media
Have you ever wanted to nail email marketing? Summer is the best time to do this. Not to commit any mistakes and entice subscribers to hit your call-to-action links, check our blog post first.
Social media channels can drive a constant flow of customers to your store. Many people are on vacation during summer month and they check social media (e.g., Instagram) more often than any other sites. You may run a social media contest that will bring more subscribers, improve your online reputation and ultimately help you achieve more sales.
Be clear about your shipping costs and delivery time
Summer last just three months and customer expect their summer orders to be delivered quickly and according to deadlines specified as their vacation won't last forever. So do your best to reduce your delivery times and never be late.
Add delivery information at the top of the home page and other pages. Consider offering limited-time free delivery to gain a competitive advantage and entice your customers into making a purchase.
Collaborate with other businesses and reduce cart abandonment
Partnering with others you will do your store a good turn. Consider partnering with a travel company or another web store. You may offer a USD 10-discount to those people who spend, say, USD 20 in your partner's store.  
Shopping cart abandonment rates are usually high and e-stores do their utmost to combat them. This is especially important in summer due to seasonality of offers. Shoppers who left the store at the cart stage are highly likely to never come back.
Final words
The summer season is hard but exciting time for online merchants. Smart retailers plan their summer sales in advance to maximize their chances of success. In this article, we have described some best practices of preparing an ecommerce store for these three hot months.  Use them to increase your sales this season. Have a great summer, folks!