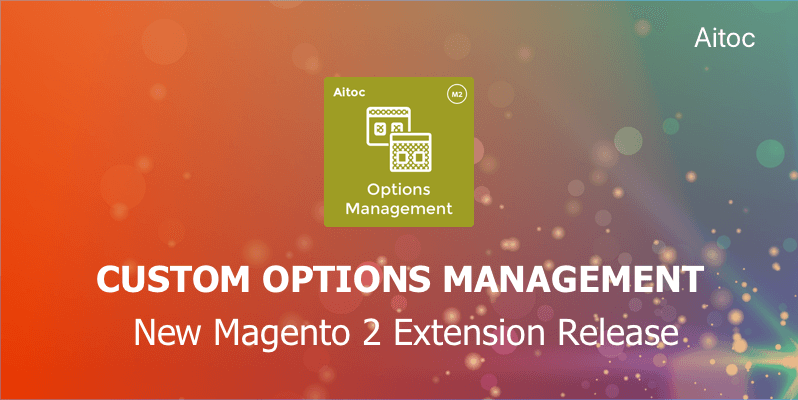 The new extension is out!
We are excited to announce that a new member has joined our Magento 2 extensions family. Ladies and gentlemen, please welcome, Product Custom Options Management for Magento 2!
Forward-thinking Magento users are constantly seeking out new ways and tools to optimize product management at their stores. With that in mind, we designed a brand new module to take care of one of the related aspects – options templates management.
Magento 2 Product Custom Options Management is a handy solution created to help you with your product options and offer your customers a variety of choices. Simple and convenient, it allows creating custom options templates for products with ease.
There is no more need to add new options to your products manually - you can assign templates with necessary options to all the products where you need them. Introduce new products faster and arrange them on the product page in the most effective way to attract new customers and increase conversion rates.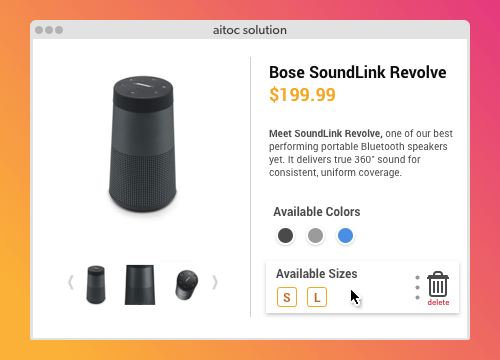 Using the new extension, you will be able to:
Create an unlimited number of options templates for Magento products
Use different option types, including Text, File, Select, and Date to create new templates
Add multiple options to a single product and assign numerous templates to the same item
Duplicate and edit existing templates or even delete them, if necessary
Change custom options order on the storefront to define the options configuration that works best for
your customers
Set unique SKUs for the options created to keep track of your bestsellers
And many others!
Provide your customers with various product offerings and give them the freedom of choice with Product Custom Options Management for Magento 2!
To learn more about the extension, please check out Aitoc website. Have a question? Write us at [email protected].