At Aitoc, we pride ourselves on being your comprehensive source for all things eCommerce. However, when it comes to choosing the right platform, our resounding answer is always in favor of Magento.
In this article, I'll offer an impartial perspective on why Magento stands out among eCommerce platforms, particularly when compared to WooCommerce. By the time you finish reading, any uncertainties you may have will likely be dispelled.
Let's embark on a journey of exploring both platforms, step by step.
What is WooCommerce?
WooCommerce is an e-commerce plugin for WordPress, one of the most popular content management systems (CMS) used for creating websites and blogs. WooCommerce allows users to transform their WordPress websites into fully functional online stores, providing the tools necessary to sell products and services directly from their websites.
What is Magento?
Magento is a powerful and versatile open-source e-commerce platform that enables businesses to create and manage online stores with advanced customization, scalability, and features. It offers a range of tools for product management, payment processing, shipping, and more, making it a popular choice for businesses of all sizes looking to establish a robust online presence.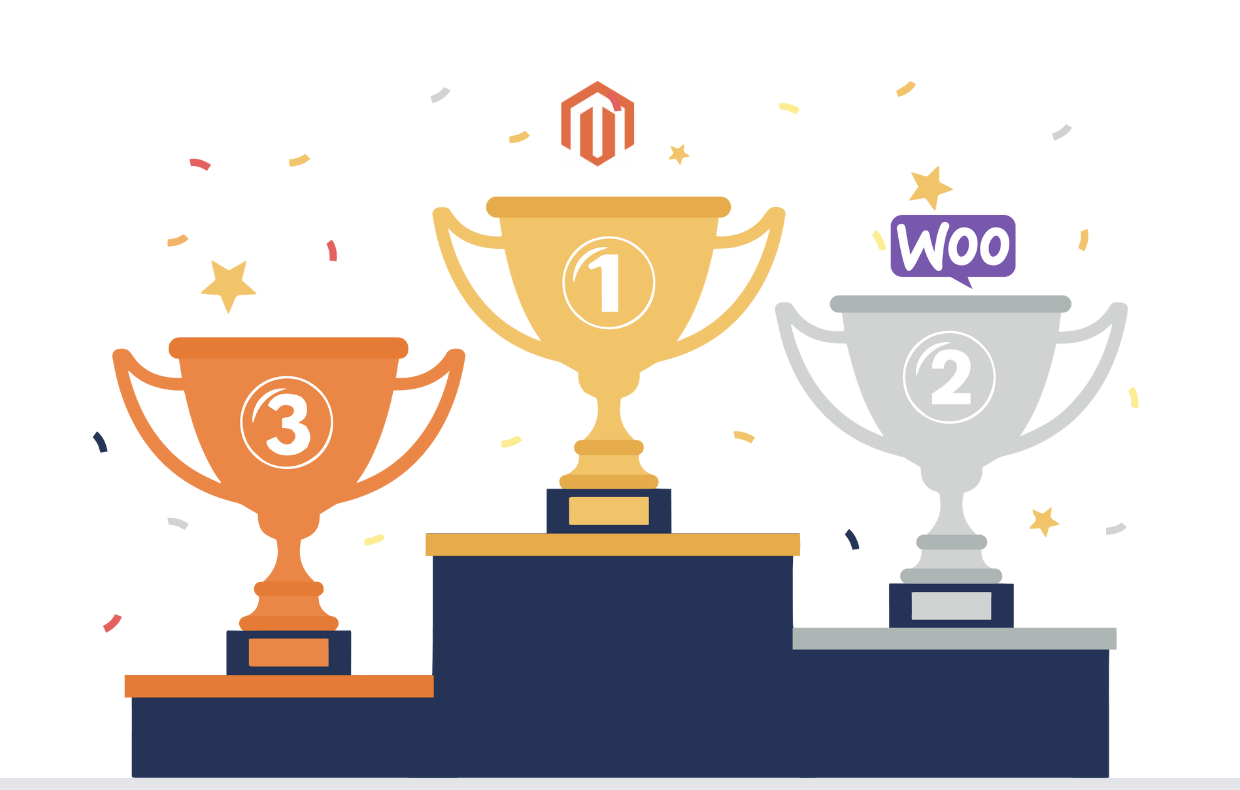 The reasons why Magento is superior to WooCommerce.
Let's embark on a journey of exploring both platforms, step by step.
Unrivaled Capabilities of Magento
Magento's depth of capabilities is unparalleled. It caters to businesses of all sizes, and its robust features can be fine-tuned to meet the most intricate requirements. In contrast, WooCommerce, while versatile, may struggle to match the extensive offerings of Magento.
Unmatched Flexibility
Magento's architecture is designed for flexibility, accommodating customizations that are beyond the scope of most platforms. This is in no way a critique of WooCommerce, but rather a testament to Magento's extraordinary capacity for tailored solutions.
Scalability that Outlasts the Rest
Magento's scalability is a force to be reckoned with. From startups to enterprise-level businesses, Magento's architecture can effortlessly handle an increasing volume of products and traffic. WooCommerce, while adaptable, can face limitations as stores expand.
Integrated Features and Extensions
Magento comes equipped with a comprehensive set of features right out of the box, reducing the dependency on third-party extensions. While WooCommerce does offer extensions, Magento's innate features are more extensive and sophisticated.
SEO and Marketing Mastery
Magento is engineered with SEO in mind, offering advanced tools for optimizing your online store's visibility. This is not to belittle WooCommerce's SEO capabilities, but Magento's robustness provides an edge in this arena.
Performance and Load Handling
Magento's optimized performance is a result of meticulous architecture and advanced caching mechanisms. WooCommerce, though commendable, may necessitate more extensive optimization efforts for comparable results.
Security that Inspires Confidence
Security is a paramount concern in eCommerce. Magento's proactive approach to security, regular updates, and a dedicated security center underscore its commitment. While WooCommerce follows WordPress security standards, Magento's approach is comprehensive.
Community and Expertise
The Magento community is vast, offering a wealth of resources and expertise. This doesn't diminish WooCommerce's strong community, but Magento's specialized community is particularly suited for complex requirements.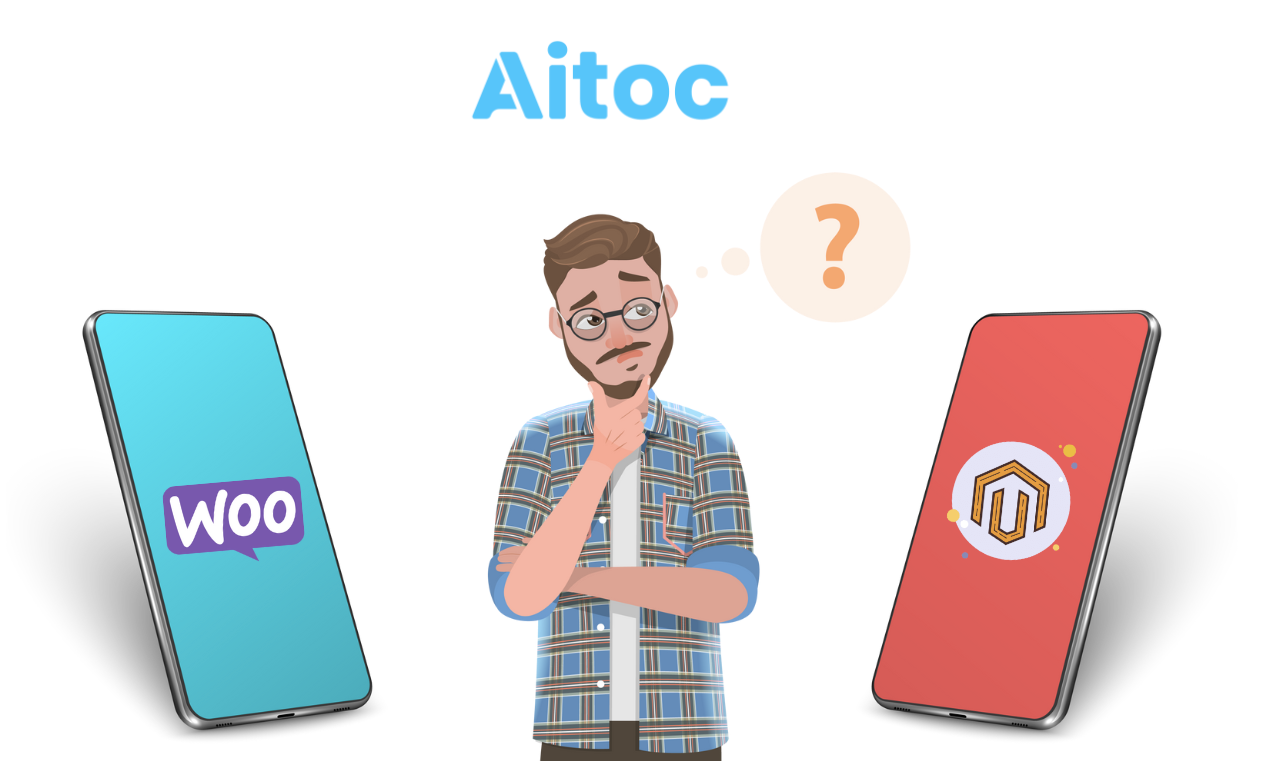 Conclusion
As you weigh the options between WooCommerce and Magento, consider the unique strengths that each platform offers. While both platforms have merits, Magento's extensive capabilities, flexibility, scalability, and robust features consistently make it the platform of choice for businesses seeking a truly exceptional eCommerce solution.
At Aitoc, our endorsement of Magento is based on its unmatched ability to meet the diverse needs of businesses. This belief has led us to develop our innovative Rapid Deployment Packages.
Designed for merchants seeking a seamless transition to Magento from any platform, our Rapid Deployment Packages offer a streamlined and cost-effective solution. Within just 4-6 weeks, we can have your online store up and running without straining your budget.
Every Rapid Deployment Package comes complete with cutting-edge features such as Hyvä Themes, On Tap Cloud hosting, and Aitoc modules – all at no additional cost. Whether you're migrating an existing store or starting anew, we initiate a discovery session to ensure the best approach.
Connect with our experts to discover how our solutions can elevate your business revenue. Experience the power of Magento with Aitoc today.