Follow Up Emails for Magento 2
Magento 2 Follow Up Emails extension is a powerful tool for email marketing campaigns that helps to increase customer engagement, boost sales, better understand the audience, and arrange customized offers. It provides an advanced customer engagement system with personalized emails, automated email marketing, and targeted email chains to turn abandoned carts into purchases.
Automating emails and taking marketing activities to a higher level
Recapturing abandoned carts in one click
Stimulating the growth of customer reviews' number
Customized welcome emails and reliable templates
Guaranteed transformation of a random shopper into a lifelong client
Birthday greeting with special offers
Equip URLs with the unique UTM values for Google Analytics
Features
Smart Way to Cover all Email-Marketing Activities With Fully Automated Emails
Follow-Up Emails for Magento 2 is an all-in-one extension with a friendly and flexible configuration to improve the email marketing strategy and increase ROI. Fully automated emails allow you to follow up with customers and apply innovative features – add discounts, coupons, images, purchased products, restore cart links, etc.
Your lost chances will become new opportunities with professional emails that perform from registration to product checkout.
Follow-Up Emails for Magento 2 include excellent solutions for remarketing and customer retention. The components are constantly improved: new modules are added, and current features are polishing.
There is no need to discover continents and spend money on something extraordinary, as Follow-Up for Magento 2 perfectly covers your email marketing in all areas.
Key Advantages of Magento 2 Follow Up Email extension
Email marketing has become one of the most important trends in customer acquisition. Follow up email is a convenient means of communication between merchants and customers. The Follow Up Email module provides comprehensive functionality to create targeted custom emails and benefits your business with the following advantages:
Advanced customer engagement
With the assistance of the Magento 2 Email extension, you get tools for fostering customer engagement on your online e-commerce site. Apply a custom email template to invite users for registration after subscription, propose a unique promo code to long-time customers who have not been shopping lately or ask for a review.
Increased sales
Automatic email marketing facilitates effective sales boosting. With the help of personalized emails, you have a chance to change customers' intentions to leave your site without a purchase. The extension encourages you to complete a registration form or share a reward for specific actions. This boosts conversion rates and results in higher sales and profit margins.
Better understanding of the audience
You will be able to offer more and more relevant products to your customers if you know them thoroughly. By understanding their behavior, you will be sure their loyalty is rising, leading to sales. The Magento 2 Email Marketing extension helps online stores to get relevant personal information from their buyers and use it to personalize their experience, enhancing the product or service.
How can you use Follow Up Email module?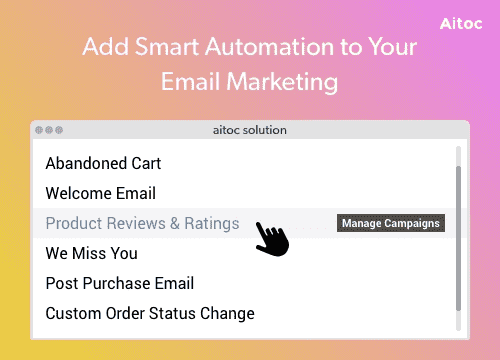 Empower Your Email Marketing Activities
The Follow Up Email Magento 2 extension allows tracking and managing all your marketing emails through the central hub. Generate new templates with modern designs that can be used for various industries and test them to define what performs best for your business.
Ready email campaigns and customized templates will accelerate your campaign setup, and average industry statistics will demonstrate your performance compared to rivals.
Targeted Email Chains to Turn Abandoned Carts into New Purchases
A targeted email chain by Follow Up Email for Magento 2 assists you in returning customers to their carts. You will be able to speed up their checkout process and increase sales.
Set the exact moment when the product cart becomes abandoned to define the best time to email users.
Propose catchy discounts in emails to inspire them to a purchase
Let people recover their carts in just a single click to speed up checkouts painlessly. Easy as pie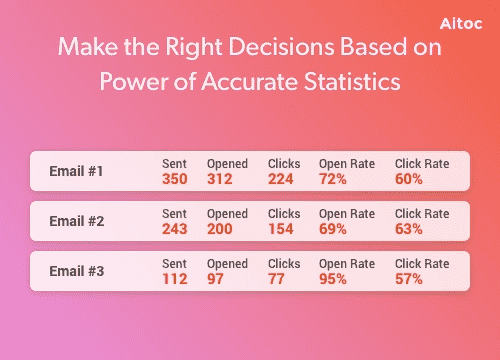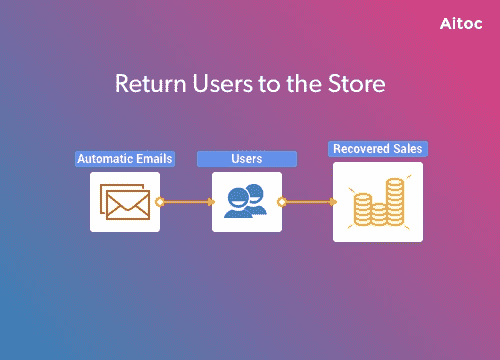 Arrange Customized Offers to Strengthen Customers' Intention to Buy
By implementing Magento 2 Follow Up functionality, you can easily:
Attract their interest with time-limited and beneficial offers.
Provide them with personalized discount codes.
Underline urgency - the situation when discounts are only valid for a few days
Exclude out-of-stock items from your emails.
Enrich Your Products With Customers Reviews
With the help of Follow Up extension for your Magento 2 store, you can significantly increase the number of clients' reviews to enhance your store's credibility. With the module's help, you can automatically send review reminder emails some days after order placement.
Motivate your customers to leave feedback about your products
Do not forget to include discounts or tempting proposals to boost review numbers
Notify buyers when their reviews are published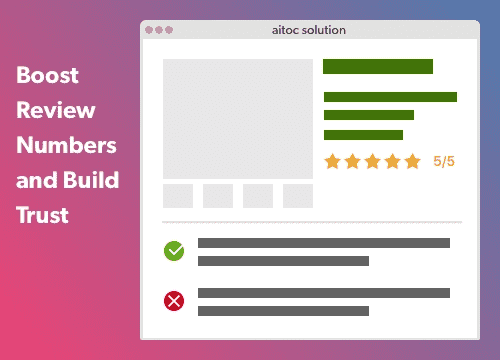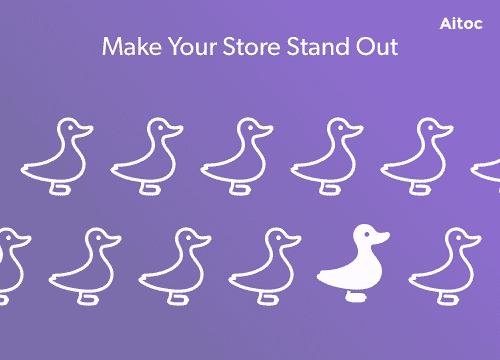 Let Welcome Emails Guarantee Trust from the First Impression
A personalized welcome email is a powerful "ever of influence." Introduce your brand to your customers and attract their attention attentively.
Create awesome welcome emails that help customers find relevant products and provide information on ongoing discounts or offers that customers can benefit from while purchasing products. In addition, they propose they find valuable links right from the get-go.
Take part in the happiest moments of your customers
Your careful attitude is the key to successful cooperation with clients.
Celebrate your customers' birthdays by wishing them all the best
Send your buyers a special offer they will not pass up
Use the advantages of personalized emails to offer exclusive and time-limited deals and highlight how much you value their trust
Setup custom cart price rules and send discounts to the customers via email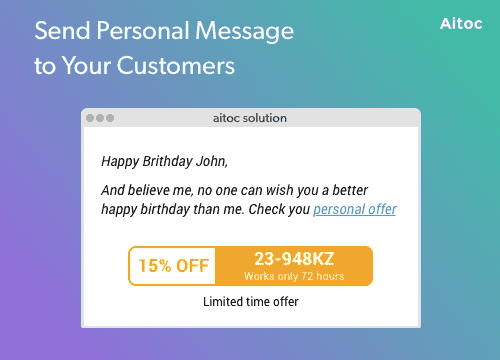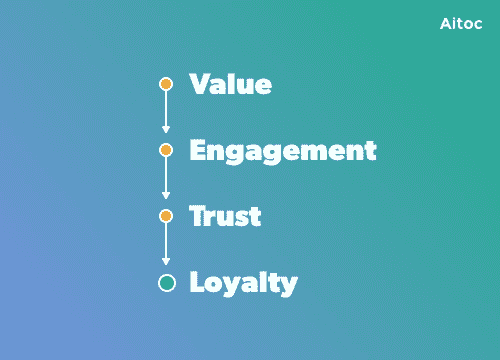 Turn Accidental Shoppers into Life-long Friends
Long-term email campaigns after purchasing help create customer loyalty and engagement.
Use the extension to create smooth campaigns and keep your customers interested and engaged with new opportunities.
After all, your thorough efforts and attention to detail can exceed their expectations and make them life-long customers.
Return Once Active Customers with Winback Messages
It is worth fighting for each user. Magento 2 Follow-Up Emails are the best option to remind customers about new opportunities, brilliant products, and special offers.
Do not miss this chance to offer attractive discounts or unique specials
Send personalized emails if your buyers have not logged in for a while
Inspire them with your products updates
Create exclusive promo offers to excite your previous clients.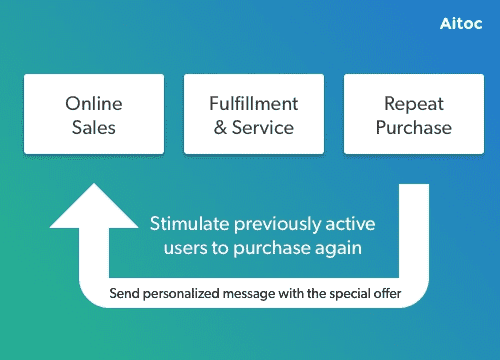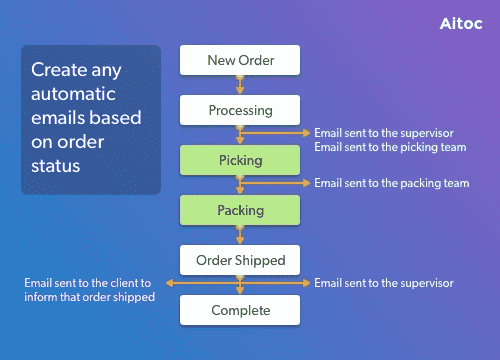 Customize Order Statuses to Meet Your Business Needs
To adapt Magento orders to your business workflows, you can easily manage custom order statuses.
Automate settings of email alerts for every status change.
Customize the order system in your Magento 2 store to speed up the picking and packing processes.
Notify users when the order moves through the system via automated email alerts.
Use custom templates for each status change. This will inform your buyers about their order progress.
Quick Overview
Start winning more sales with the help of the advanced follow-up marketing system. Apply to Follow Up Email for Magento and enjoy higher conversion rates and a higher percentage of referrals.
1. Centralize all your marketing campaigns in a single management hub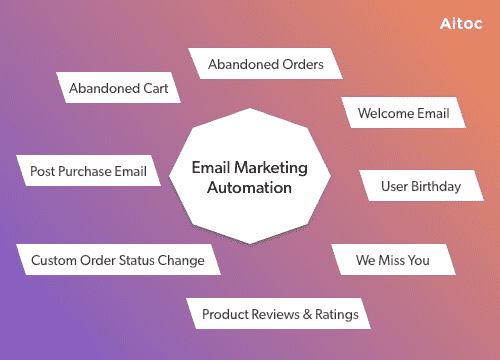 2. View all email-related metrics in a single place to understand revenue generated by different campaign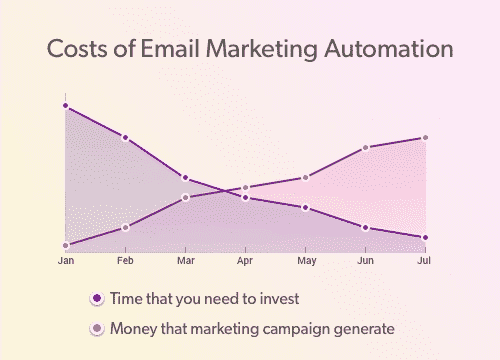 Changelog
1.1.6 - May 9th 2023
+Code improvement to manage the generation of a large number of emails
+Added configuration option to decide the starting Order ID for module to start generating email
*Fixed memory issue when processing orders in bulk
1.1.5 - September 16th 2022
*Fixed issues with Magento 2.4.4
*Fixed issue with creating new marketing tempplate based on Follow Up Email template
1.1.4 - May 18th 2022
+Improved PHP compatibility with M2.4.4 and above.
1.1.3 - September 16th 2021
*Fixed issue with Add Email option for Abandon Cart and Order Campaign
1.1.2 - June 5th 2021
+Added compatibility with Magento 2.4.x and PHP 7.4
1.1.1 - January 17th 2020
+Add possibility manage campaigns for Welcome Emails rule
*Fixed installation bugs and legacy dependency
*Remove magsuoport from email templates
*Fixed issue related to installation through composer
1.1.0 - November 8th 2019
+Added possibility using Google UTM Metrics in emails
+Added new coupon discount types: Fixed, Percentage, Use Cart Price Rule coupon
+Improved extension usability
*Fixed bug with insert email variables in templates
*Fixed bug with sending test email: autogenerate email directives in emails
1.0.2 - July 9th 2019
*Fixed several critical bugs
*Made code refactoring
1.0.1 - June 21st 2021
+Added compatibility with Magento 2.3.x.
1.0.0 - October 10th 2018