Product Reviews & Ratings for Magento 2
Send automated product review requests via email
Allow users to add images to their reviews
Add discount codes to review request emails
Notify customers about published reviews and comments
Display the rating chart on the product page
Equip URLs with the unique UTM values for Google Analytics
Features

Boost the Number of Reviews You Get for Every Product in Your Store
Incentivize your customers to leave reviews to their purchases with automated emails. Help new visitors with their choice by offering them original and helpful content from their peers.
Boost website trust in Google and other search engines through constantly updated, original, image-rich content in form of new reviews to your products. Get your store above the competition in Google search results with rich snippets and star ratings clearly visible from the search page.
Product Review Benefits for eCommerce store
Customers trust personal recommendations more than any of brands' advertising claims. Given this, Product Reviews & Ratings is a must-have extension for Magento store owners. Here are the opportunities it provides:
Increase Customer Trust with Your Brand
Feedback from existing customers allows potential buyers to get the impression of not only a particular product, but also of the company selling it. Positive experience shared by shoppers increases customer confidence in your products and services and can become the key purchase decision-making factor for prospects.
Drive Website Traffic
Customer-generated content published on a page is yet another driver of organic traffic. Unique content still remains one of the most important factors affecting website rankings in the search engines. So, the more authentic reviews you have, the higher your website ranks and, consequently, the more traffic your store gets.
Foster Higher Conversion Rates
A logical consequence of the previous two points, customer reviews have the power to skyrocket conversion rates of an online store. As new visitors come to your website and see all the real feedback on the products they are interested in, the chances of them making a purchase grow exponentially, resulting in higher sales for your store in the future.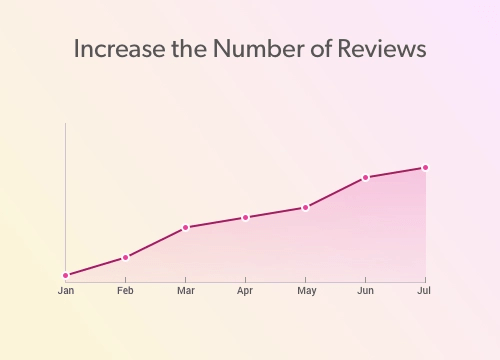 Generate New Reviews... Seemingly With No Effort!

Get more reviews for every product you have. It just works.
Automate your email marketing to ask users for reviews after set period of time
Get more informative reviews with pictures and first-hand impressions
Guarantee that all reviews you get are from actual buyers of your products
Keep Users up to Date With Notification Emails

Send your customers automated updates when something important happens.
Notify your customers when their review gets published on the store
Alert users when their reviews receive new comments so they can respond to them
Reject spammy or malicious reviews before they hit your product page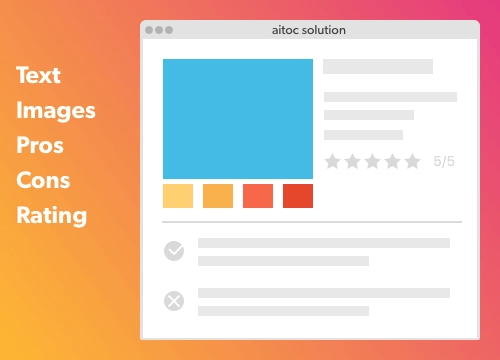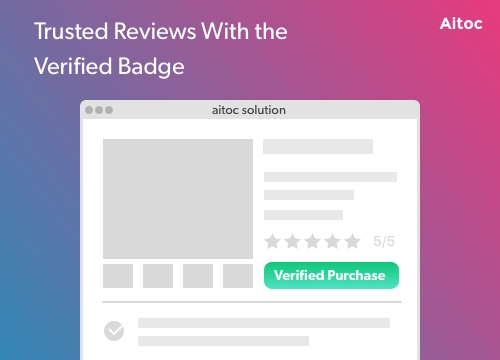 Grow the Community With Meaningful Positive Feedback

Respond to both good and bad reviews in review section to let users know you care about their experience.
Mitigate bad review impact with careful and constructive feedback in the comments
Let users know you responded to their review so they can contact you right away
Inspire customer loyalty and build positive company image right from the start
1. Detect abusive or spammy reviews and remove them with one click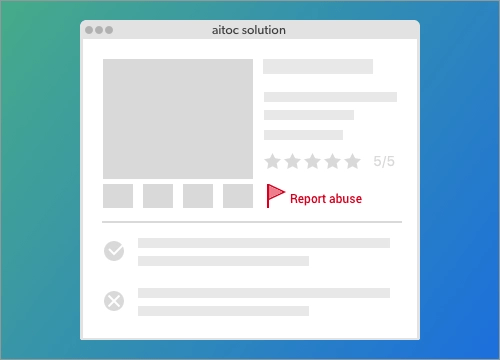 2. Get more informative and helpful reviews to the top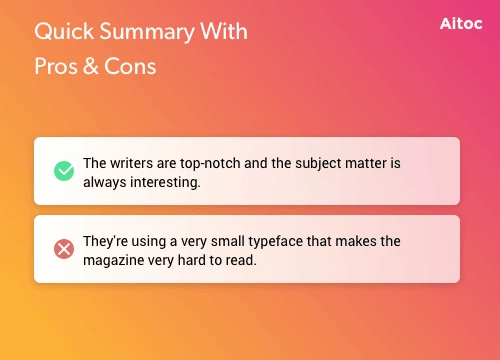 User Case: Electric Bikes Shop

We have an enormous catalog of electric vehicles. From ebikes to scooters to hoverboards. Even though we review and record vehicle test drives every week, the sheer number of products makes it impossible to cover all of them. That's why we were really glad to find an extension that would allow our users to create comprehensive and illustrative reviews. We've been using it for a few months now and noticed that sales of some products spiked.
Another thing I love. User reviews have improved our SEO positions for some of the keywords we are optimizing for. For a small-ish online store, it's the best form of recommendation this extension could ever get. Awesome product!
User Case: Custom Embroidered Pillows

I couldn't be happier. I have a small family business. I do stitching and sewing for a living. So every pillow I make is pretty much one of a kind. It's hard to make a handmade pillow identical anyway. So even while I try to keep up with the web store, I don't have time to take photos of a lot of stuff I sell.
With this extension I learned how to cheat! I offer 10% off to customers if they leave a review with a nice picture! Works like magic! Also saves me a ton of time. Love it.
100% GDPR Compliance
Product Reviews and Ratings extension doesn't store any user data and thus is fully compliant with GDPR regulations.
All Features of Product Reviews & Ratings for Magento 2 plugin
Automate your product review prompts with smart email notification campaign
Illustrate reviews with images added by users
Сhoose the status that triggers product review requests
Set the delay period for notifications
Customize the email template
Add discount codes to the emails
Notify customers about published reviews and comments
Give users an option to share pros and cons of the product
Add the badge "verified" to reviews from registered customers
Manage review campaigns in one place
Choose appropriate sender contact information
Collect and reset statistics on your notification emails
Browse a full list of pending and sent notifications
Generate notification emails manually if needed
Display the rating chart on the product page
Allow visitors to vote for reviews ("helpful" or "unhelpful")
Changelog
2.1.3 - July 11th 2023
+Added Starting ID field in configuration to decide from which order the emails will generate for review mode = Collect Only
*Removed duplicate product from review email when order contains the configurable product
*Fixed issue with triggering review email for Guest customers
*Fixed issue with bulk email processing
*Fixed issue with enabling rich snippet functionality
2.1.2 - May 20th 2022
+Included Review "Collect Only" feature
+Added PHP 8.1 compatibility
+Added Magento 2.4.4 compatibility
2.1.1 - September 14th 2021
+Added compatibility for PHP 7.4
+Added compatibility for Magento 2.4.x
*Fixed a bug with SMTP emails generation
2.1.0 - November 8th 2019
+Added possibility using Google UTM Metrics in emails
+Added new coupon discount types: Fixed, Percentage, Use Cart Price Rule coupon
+Improved extension usability
*Fixed bug with insert email variables in templates
*Fixed bug with sending test email: autogenerate email directives in emails
2.0.2 - July 9th 2019
+Added compatibility with Magento 2.3.x;
*Fixed several critical bugs;
*Made code refactoring;
2.0.0 - October 10th 2018
*Fixed a number of other small bugs;
*Conducted code optimization.
1.3.0 - June 30th 2018
+Added an option to manually send review requests in the admin panel;
+Added an option to delete / archive review requests;
+Added product photo in the review request email body;
+Reviews can be displayed in rich snippets;
+Different user roles can be restricted from managing the module;
+Customers can upload several images to their review;
*Fixed a bug where guest visitors would see a review marked as "You've found this review helpful" when it was actually another guest adding his like;
*Fixed a bug where the coupon in the reminded did not expire;
*Fixed a bug where customers could not add an image to their review;
*Fixed a number of other small bugs;
*Conducted code optimization.
1.2.0 - June 1st 2017
+Added possibility for admin to reply to customer review;
+Added possibility to allow/deny image upload option in customer review;
*Fixed a compilation issue;
*Fixed an issue with an order placement using a coupon code generated by the extension;
*Fixed an issue with the extension when Magento DB tables have a prefix.
1.1.0 - January 18th 2017
+The extension is compatible with Magento 2.1.4;
+Added reminder grid;
+Added editable email template;
+Added possibility to manage email recipient by customer group and/or by customer;
+Added possibility to add discount coupon in reminder email;
+Added possibility for customer to unsubscribe from extension's notifications;
+Added possibility for admin to get notifications whenever new reviews are posted;
+Added possibility to set up a delay time before reminder email is sent;
+Added possibility to create reviews anonymously;
+Added possibility to attach images to reviews;
*Fixed an issue with view summary rating in review details in admin panel;
*Fixed an issue with reviews not displayed on product pages when 2+ rating attributes are available.
1.0.0 - June 29th 2016
+Initial release