SMTP Email Configuration for Magento 2
Make emails reach all recipients without the chance to hit the spam box
Decrease email rejection by cooperation with trusted email providers
Provide improved deliverability rates due to secured connection
Run tests before email sending
Use Email Log with advanced control
Features
Accelerate Your Email Marketing and Make it Perform Better
According to Magento default settings, emails are sent through the mail server performing on the Magento installation server. It gives these emails low reputation and they will be rated as untrustworthy. There is a high probability that some emails will get in a spam folder or will get rejected.
The detriment that your business gets may be enormous because this casts doubt on the likelihood of sending invoices, shipping data, order confirmations and so on.
In order to make your email delivery impeccable, you have to utilize reliable SMTP servers. The SMTP Email Settings extension for Magento 2 stores is designed to help you control customization, arranging tests on Magento 2 SMTP server, and increasing the chances that your emails will reach their recipients.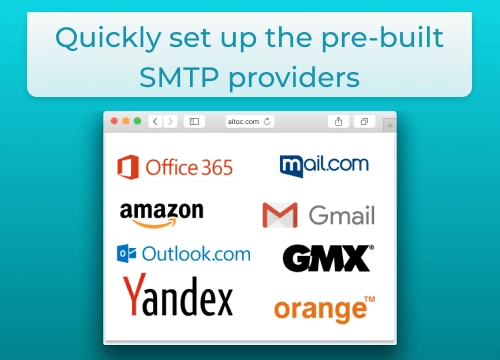 Only Reliable Preset SMTP Providers

The extension allows adjusting your own SMTP server configuration or use such preset providers as Gmail, Hotmail, Mail.com, Outlook, Yahoo, Orange, Office365, GMX and others. Needless to say, the module is absolutely FREE.
Email Log with Maximum Control

The power of the Email log is in keeping all the emails that were sent out from your store on Magento 2 SMTP module. The feature assists you in saving tons of workload and gives maximum control of the email log.
You are able to recheck the content of the particular email or for whom it was sent. Besides, with the Email Log in the free Magento 2 SMTP extension, you can also check the current status (pending, in process or failed) or the exact sending time.
In order to avoid overfilling, the log of emails can be easily cleared.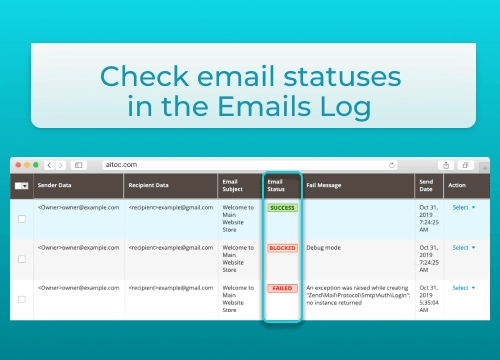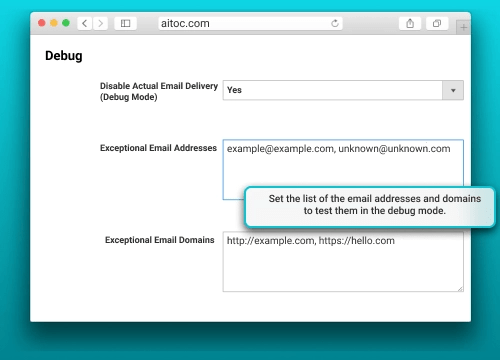 Use Convenient Debug Mode

The debug mode is helpful in testing all Magento 2 SMTP email settings and identifying wrong email settings.
Test your emails, check SMTP connection, run self-testing of the module without sending emails, clear the debug log manually if required and many more.
First Testing, Then Sending Out Emails

Fast and correct email sending is one of the efficient ways to improve customers' loyalty. Experienced store owners know how it is important to check every step they do for customers, especially regarding sending emails.
The advanced functionality of the free Magento 2 SMTP Configuration Module allows running a test before sending out the email. It means that the extension guarantees that all settings are correct and the email is ready to be sent.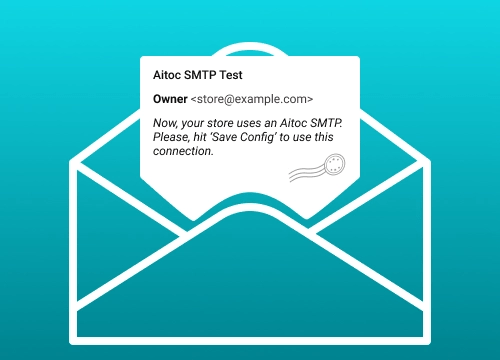 Changelog
1.0.4 - April 26th 2022
+Added PHP 8.1 compatibility
+Added Magento 2.4.4 compatibility
1.0.3 - September 14th 2021
*Fixed issue with email when special character is available in customer name
*Fixed the resend email content
1.0.2 - July 24th 2021
+Update compatibility for Magento 2.4
1.0.1 - June 19th 2020
*Minor bug fixes
1.0.0 - November 8th 2019
+Extension release