Leverage our handy extension to enable custom options for grouped products in Magento 2 
Magento 2 is a great platform for ecommerce, but it can't add customizable simple items into grouped products. Aitoc team rises to the challenge!
Grouped products encourage customers to buy in bulk more often. It's a great way to boost sales of bundled items that go well together. Unfortunately, Magento 2 doesn't offer the functionality for your customers to freely change the colors, sizes, and models in their bundles.
With a  clean Magento installation, store owners are strictly limited to creating grouped products from items that cannot be customized. This is just the way Magento works. This limitation can be extremely frustrating when you have products that almost always go together: bath sets, clothing, sportswear, electronic gadgets and their accessories, etc.
Add More Magento 2 Custom Options to Meet Your Needs
Aitoc team created Customizable Options 4 Grouped Products, a Magento 2 extension designed to empower Magento users looking for an easy way to work with customizable bundles on their websites.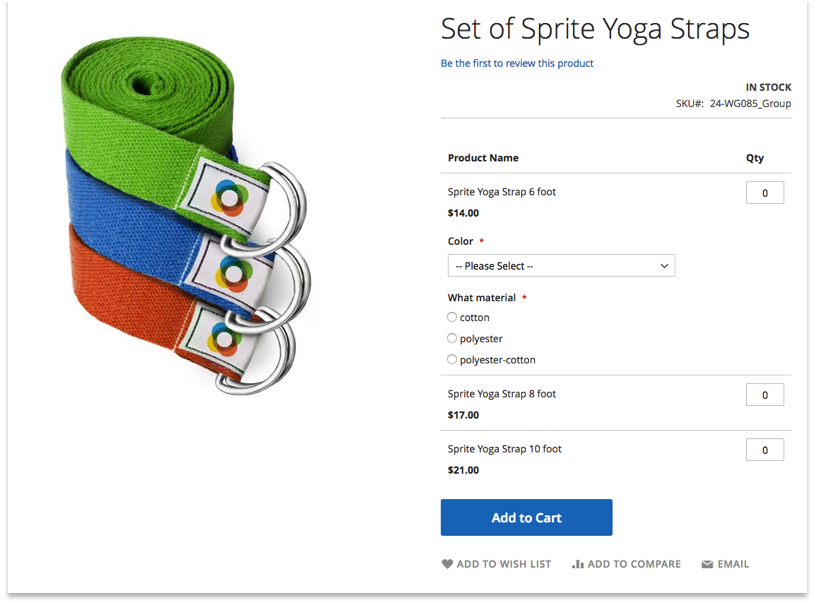 What Stores Will Benefit From the Extension the Most?
Online stores where most simple products have a few customizable options that a user needs to define first (electronics, furniture, home appliances)

Magento stores that sell a lot of items in sets or bundles because it's convenient for the customers (clothing, sportswear and sports equipment, tools, bath sets, etc.)

Stores that are looking for flexible upsell options (book series, kitchen utensils, gifts, and souvenirs)
More Flexible Products for More Online Sales
Offering grouped products on your website is a great way to improve both customer satisfaction and your sales figures. Now let's see how to setup and use the extension for a sample bundle. We specifically aimed to create a seamless Magento 2 extension that is almost invisible to the user. In the screenshot, you can see how the extension has changed the default Magento experience of creating a grouped product from multiple simple products.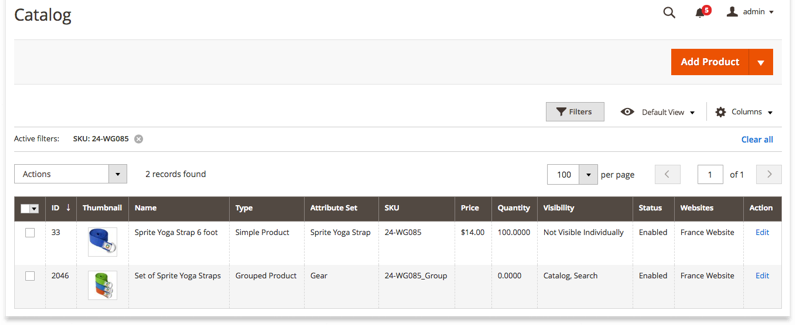 Customizable Options 4 Grouped Products is a turnkey solution. Once installed, the extension just works. You don't need to configure anything. The only difference that you'll notice is that now any simple item can be added to become a part of a grouped product.
How to Install
Backup all your store files and database entries, just in case

Install the extension the same way you are used to doing it - either from the Marketplace or directly from Aitoc website

Go to Products - Catalog and try to add a New Product. Notice how this time you can choose any simple item to add to your new (or even old) Grouped Products

That's it! Enjoy the experience
And if you are looking for other extensions, please visit our Magento 2 extensions page to learn more.