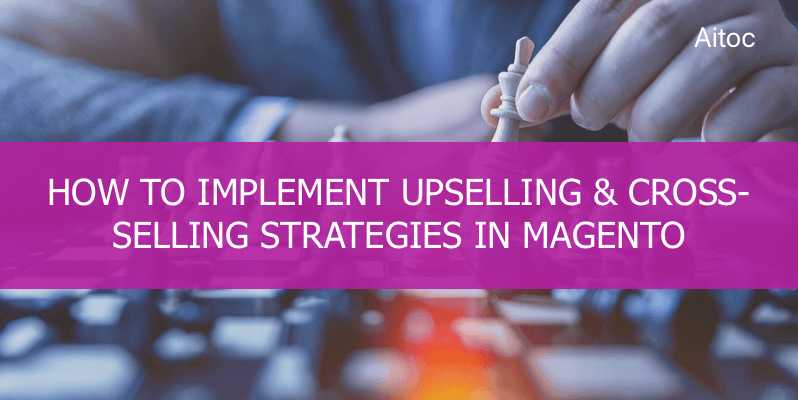 Support your Magento store's sales strategy with product upselling and cross-selling
Upselling and cross-selling are extremely effective sales strategies used both offline and online. A powerful sales driver, they account for a large chunk of ecommerce revenues. Amazon, for instance, claims that up to 35% of its revenue stems from cross-selling efforts.
In a nutshell, upselling is a practice of enticing shoppers into purchasing another product (usually a high-end one) instead of the item being considered. Cross-selling is similar to impulse purchases made at the checkout counter. Customers are offered related or supplementary products that are selected based on their interests and/or previous purchases.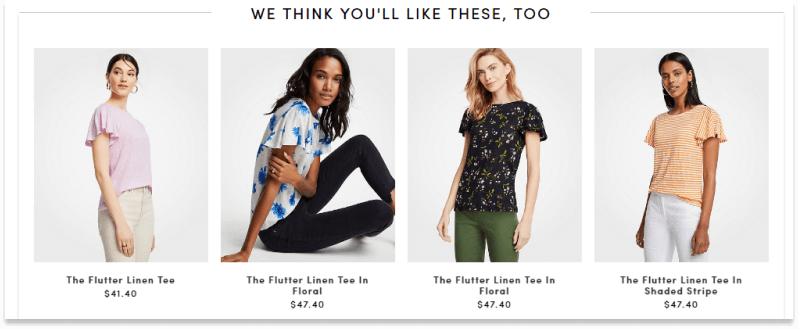 Upselling and cross-selling are beneficial in many ways. They not only help web stores to grow their sales and increase average order value (AOV) but also assist merchants in promoting new products and gaining customer loyalty by offering them products and/or services that meet their needs and wants.
Enabling upselling and cross-selling in Magento
Though each of the above-mentioned sales strategies can be applied separately, they are even more effective when used in tandem.
When it comes to Magento, upselling and cross-selling can be implemented either manually by using the default functionality of this platform or automatically by installing extensions and configuring them for a specific store. Read on to learn how to manually set up upsell and cross-sell products.
Log in to the Admin panel, select a product in the Catalog and open it in the edit mode. Scroll down the page to the 'Related Products, Up-Sells, and Cross-Sells' section to add a selection of additional products that your customers might be interested in.

To enable related products, upsells or cross-sells, tap one of the buttons: 'Add Related Products', 'Add Up-Sell Products', or 'Add Related Products', 'Add Cross-Sell Products'. Use filter controls to find necessary items, mark their checkboxes, and hit the same button again when complete. Don't forget to save the products after you make all the changes.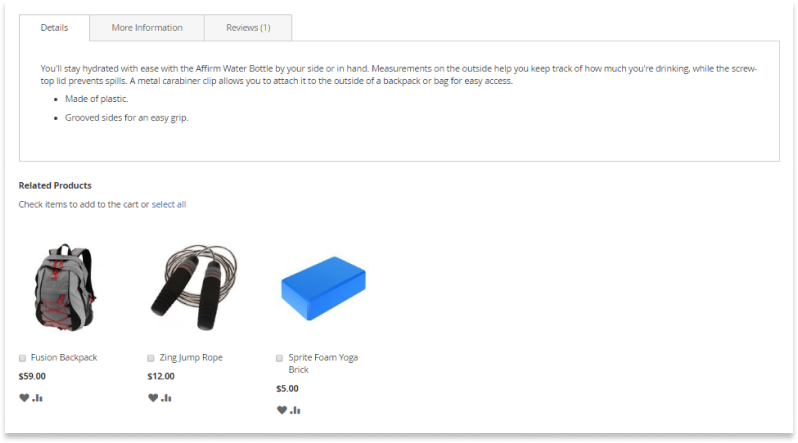 The Related Products block can have different positions on the product page, as its location depends on the theme and page layout. Up-sell items appear on the product page, while cross-sell products are shown on the shopping cart page.
How to make your sales strategies work
The following tips will help you ace upselling and cross-selling.
Take into account your customers' needs
Knowing your clients' needs is a vital aspect of any sales strategy, and upselling and cross-selling are no exception. Show customers that you truly understand them by coming up with suggestions that fit their exact needs. You may get this knowledge tracking client purchases or by introducing custom fields to the checkout page with the help of Checkout Fields Manager to request additional information from buyers.
Don't bombard shoppers with too many options. Display a limited number of most reviewed or best-selling products.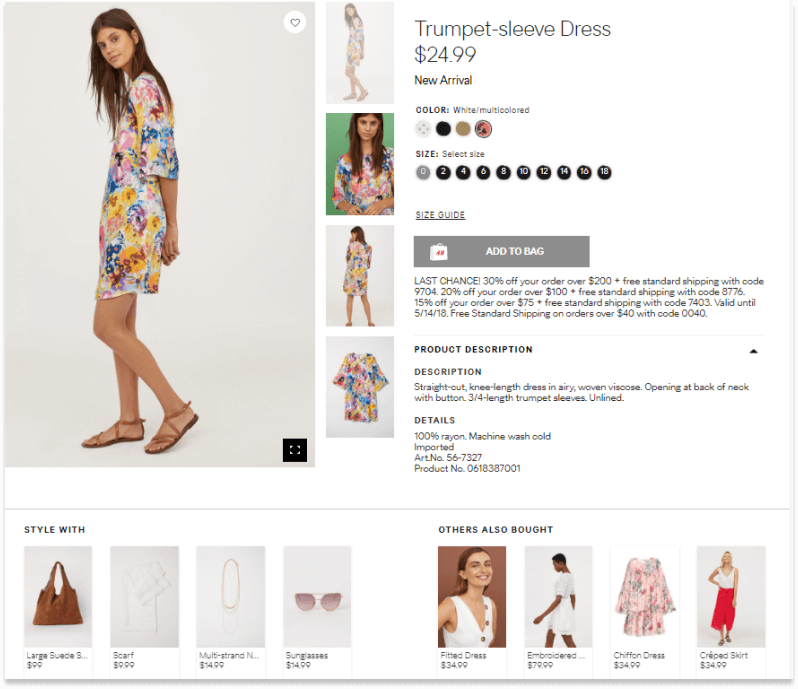 Product bundles are an easy way grab customers' attention. By bundling together products that are frequently bought together you're making a compelling offer. Bundled products are available in Magento, so you can create as many bundles as needed.
Put email marketing to use
Email marketing is a great opportunity to take advantage of upselling and cross-selling. For instance, you may send discount offers to your existing customer or to the ones who have abandoned the cart and include some upsell or cross-sell items in such emails.
Wrapping up
Upselling and cross-selling are proven marketing strategies that provide merchants with a constant revenue stream.
Thanks to the built-in functionality of Magento web store admins can implement these strategies in a few easy steps. In this article, we've outlined this process. Put this knowledge to use,  and you'll see your online sales increasing very soon.