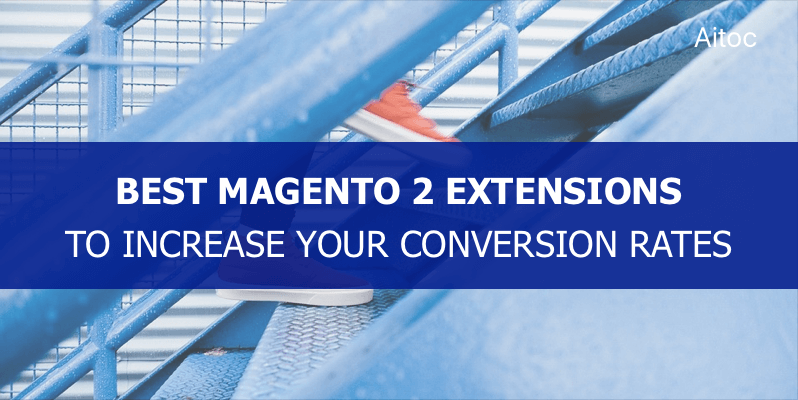 Boost your conversion rates with Magento 2 extensions
The average conversion rate in the ecommerce is less than 5%, and e-retailers take different steps to increase it. Not all of these steps prove to be effective, but the ones that work help e-merchants leave their competitors in the dust. In this article, we're going to discuss three useful approaches to optimizing the conversion rates of Magento-driven stores.
Reducing Cart Abandonment Rates
The global cart abandonment rate is high. A recent study showed that it increased to approximately 80% in Q2 2017. Just imagine - for every 100 potential customers, 80 of them leave the e-store without purchasing. By combating shopping cart abandonment, e-merchants will win these customers back and significantly grow their sales.
Abandoned cart email campaigns can do the trick by nudging consumers into coming back to the store. Abandoned Cart Emails Pro, a Magento 2 extension by Aitoc, is the perfect solution for turning abandoned carts into sales.
With this extension, the Magento customers will receive abandoned cart reminders.
Major features of this module include:
Setting the email delay period;

Creating custom email templates;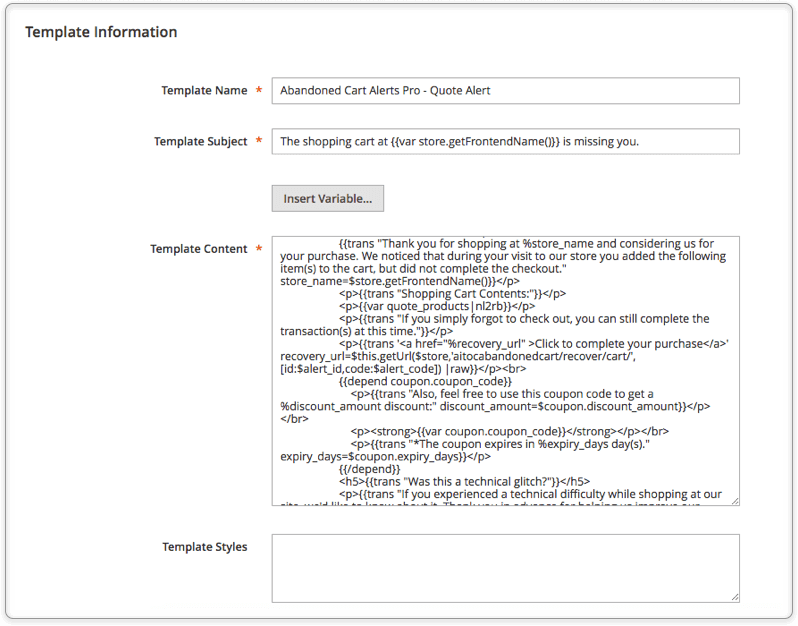 Specifying the email sender;

Including coupon codes in the email;

Accessing alerts statistics;

Recovering the cart from the email

.
Leverage this module to bring your customers back to the store. A detailed description of the module is available here.
Boosting Product Reviews
Do you check online reviews before buying the product? Certainly, you do. The statistics indicate that 85% of shoppers trust them as much as personal recommendations. It means that consumers won't trust the e-store with a small number of reviews. This may become a burning issue for stores that have just opened and don't have enough reviews yet.
Product Reviews & Ratings is a nifty tool for encouraging your customers to leave reviews. This extension has many great features that you and your clients can put to use.
Here is what admin users can do:
Set up automatic review requests;

Configure delay periods for the requests;

Select templates for the requests;

Send requests to particular customer groups;

Add discount coupons to the request email messages;

Add comments to customer reviews

.
The module also offers an array of beneficial front-end features:
Voting for and against reviews;

Showing reviews that have more favorable votes first;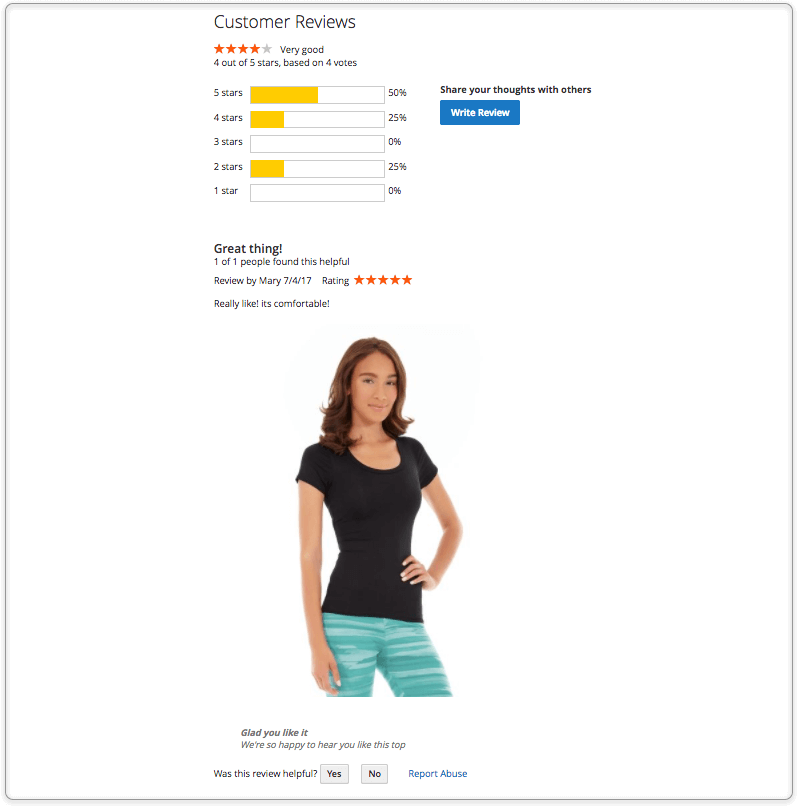 Allowing customers to describe products' pros and cons;

Filtering reviews by their rating;

Reporting abusive reviews;

Leaving anonymous reviews;

Marking reviews of confirmed buyers

.
Take advantage of this module to ask clients for reviews. Find all the information about Product Reviews & Ratings here.
Enabling Pre-Orders
The pre-selling system is an effective tactic employed to increase the conversion rates. By default, Magento 2 stores don't have the functionality allowing clients to pre-order items.
Luckily, Aitoc's Pre-Orders can provide the Magento 2 web store this functionality.  Thanks to this extension, admin users can enable customers to pre-order specific products right from the storefront.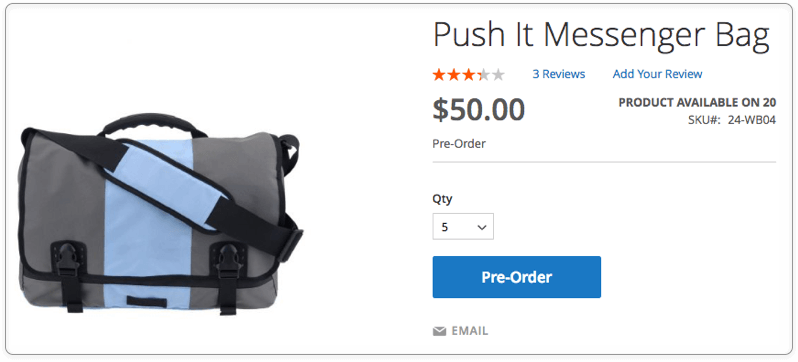 Other features include:
Adding custom notes (e.g., to specify the date when the item arrives);

Enabling/disabling a special status for pre-order products in the order;

Sending email notifications to customers when pre-ordered items arrive;

Allowing shoppers to add both regular and pre-ordered products to the cart;

Creating custom templates for pre-orders;

Marking pre-ordered items in the orders grid

.
Want to learn more about this module? Access this page for other details.
Conclusion
Smart online practitioners understand the importance of conversion rate optimization. Consider practices we shared with you in the article and leverage specialized Magento 2 extensions to increase your conversion rates and customer loyalty at almost no effort.