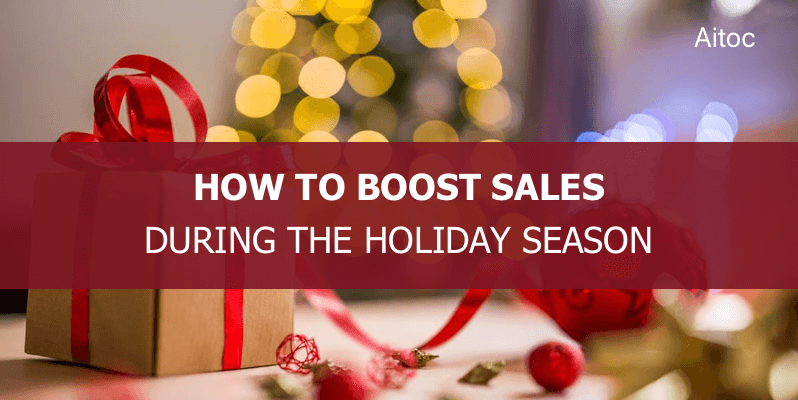 Learn how to leverage Aitoc's Magento extensions to prepare your store for the holidays
E-stores explore different avenues to thrive in a highly competitive marketplace. The festive season gives online retailers an excellent chance to maximize their revenue opportunities. They provide a larger assortment and personalized experiences, offer eye-popping prices and generous discount schemes to all the bargain hunters, and so on. Smart retailers nurture loyalists and snag new and potentially regular customers during the holidays.
Online shopping predictions are optimistic for the new season thanks to a high level of consumer confidence and the increased reliance on online shopping among consumers. What are your best bets for outperforming your competitors?
Check out these sure-fire ways that can help you with the last-minute preparations for this year's holiday battle for customers.
Give Your Website New Look
Make your web store look different from competitors' websites by utilizing a holiday theme. People are absolutely crazy about beautifully designed sites. You can show shoppers that you care about them by decorating the store.
Though desktop purchases still prevail over mobile, today's consumers cannot live without mobile devices, and mobile is often a handy starting point for multiple shoppers. So, it's vital to optimize the site for mobile. A new theme can ensure responsiveness of your website by making it look good regardless the screen size and device.
If you're running short of time, here is another effective way to differentiate your Magento 1 store from others without employing a new theme. You can just replace standard text with unique visuals with Aitoc's Visualize Your Attributes. That's it!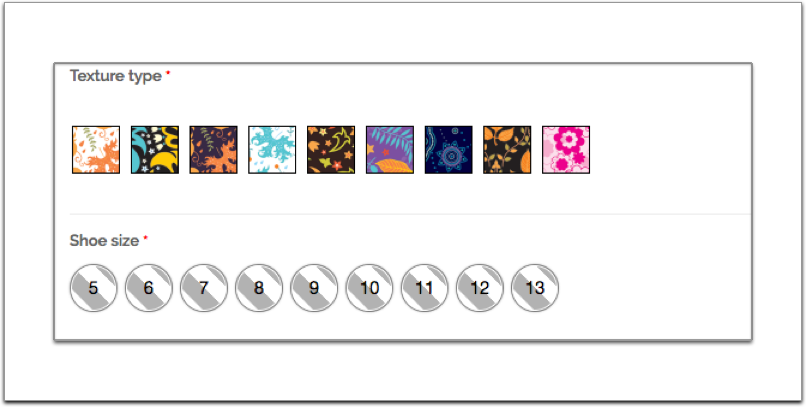 Update Product Pages
If your rivals can easily win "the largest assortment", you can leave them in the dust by making unique product pages. Double-check that you use all the necessary shopping tools. Then write unique item descriptions especially for the holiday season, upload festive looking images, documents files (e.g., instructions), and add product videos, thus giving pages a touch of personalization.
Improve Website Performance and In-Store Experience
Test the e-store to see for yourself that your website is not slow and it can handle a large number of concurrent visitors that will flock into it during the festive season. Make pages load faster by eliminating site downtimes.
Slow speed translates into poor sales. Shoppers will abandon the page if it loads for too long. Employ a CDN to store media files, use caching, optimize all the images, and take care of indexing by manually updating indexes to ensure the proper site speed. 
Applying different tools (e.g., Google Trends) to find out trending keywords can do a good turn by helping you improve your SEO practices. 
Remove navigation issues you customers may face. Turn to custom Magento extensions, such as Shop by Brands and Magento Layered Navigation Pro. These modules can allow visitors to shop by their favorite brands, deliver a convenient and visual browsing experience, eliminate annoying page refreshes, and more.
Get rid of any hindrances that customers may encounter in the shopping cart or during the checkout. For instance, you can merge the shopping cart with the checkout or remove unnecessary checkout steps.
Send Emails
Online stores are heavily reliant on email marketing, and experts hone their email templates to help them rise above the noise. Retailers should approach their email marketing strategies carefully, as many emails land in the spam folder. In the U.S., for instance, the inbox placement dropped to 76% in 2015.
Intensify your email marketing efforts during the holiday season. The use of E-mail Templates Manager will enhance your chances of being noticed: this extension can place your emails directly in the inbox folder. Send out emails with special festive promotions and coupons, but don't forget to make sure that clients can unsubscribe from your emails whenever they want. Pay special attention to loyal customers.
Take advantage of reduced cart abandonment rates by reminding shoppers about products they left, providing personalized discounts, and giving them a chance to recover their shopping carts with one click right from the email.
Utilize Cross-Selling and Up-Selling
Cross-selling and up-selling prove to be quite effective when it comes to e-stores. Display product suggestions stemming from other visitors' purchases or allow visitors to shop by bestsellers.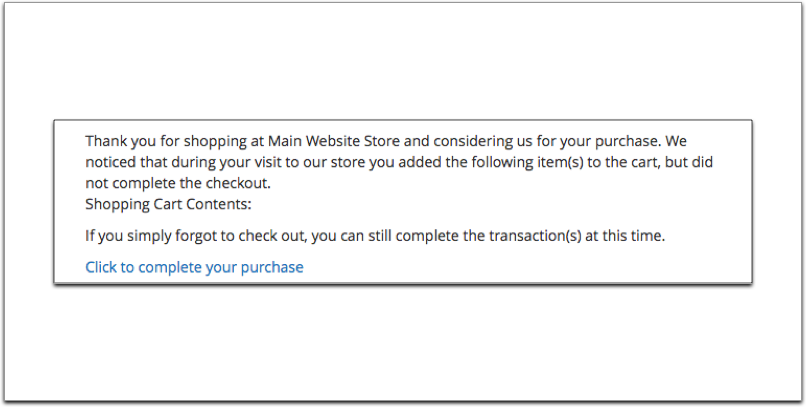 Boost Product Reviews
Customers leverage different websites to find relevant information about products they are interested in. Three out of four shoppers read product reviews before making the purchase. By placing product reviews on your website you eliminate the risk of losing a profitable deal because your rivals have more relevant product reviews than you do.
Reviews are particularly important when the client is looking for big-ticket items (e.g., computers). And when the user experience is involved, reviews have great significance, as consumers utilize them to find out different things.
Having positive reviews is not enough: people want to see negative reviews, too. Nobody trusts just positive reviews. Shoppers need to take into account all the pros and cons of the itembefore arriving at a decision.
Your job is to persuade your clients to write reviews in different ways. For instance, by sending them review requests. Make the process of leaving a review as quick and simple as possible and let shoppers leave anonymous reviews.
Offer Additional Services
Encourage shoppers to purchase more by rendering special services. E.g., ship their items for free if they purchase over a specified amount. Provide gift wrapping, flexible delivery, in-store product customization, and more with the help of Magento extensions.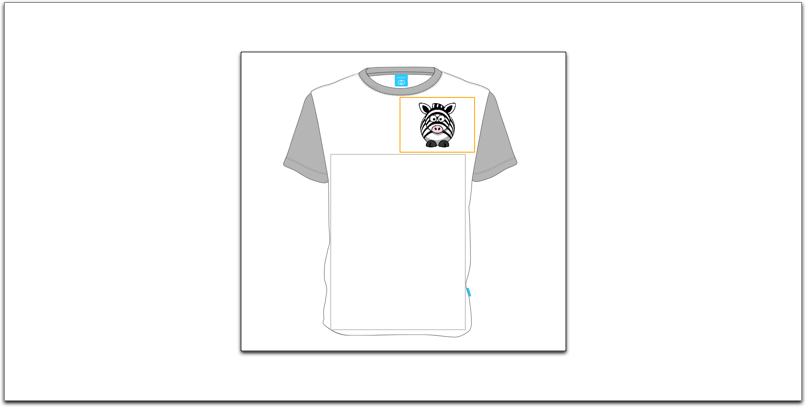 Consider adding a live chat to grant visitors an opportunity to get quick answers in real time. You can also deploy a Virtual Advisor to help visitors find exactly what they need.
Remember that satisfied customers write positive reviews.
Take Advantage of Social Media
Modern shoppers are savvy social media users. They employ Facebook, Twitter, and other sites to post their thoughts, share lucrative deals with the online audience, write product reviews, and more.
So, think of launching official pages of your e-store to engage with existing and potential clients by answering their questions, posting special offers, sharing news, and so on. The more are you active on social media during the holidays, the more customers you will entice into the store.
Keep Abreast of Latest Consumer Trends
Magento stores benefit from having the Wish List functionality, as self-gifting is gaining momentum. E.g., costumers spent more than USD 25 billion during the annual Single's Day. Website visitors avail Wish Lists to save items they like and come back to them later on.
Gift Registries are a bright idea not only for a wedding but also for any other occasion (e.g., Christmas). Charitable giving has become part and parcel of multiple companies' corporate philosophy, and many organizations prefer to receive donations in the form of various assets, such as clothing.
Why not let your customers create various gift registries during the holiday season? Donators may even purchase items from the registry without a discount, since spending money on gifts for others alleviates the pain of purchasing.
Conclusion
Online stores use different strategies and methods to steer the purchasing decisions of consumers. The festive season provides retailers with a marvelous opportunity to generate disproportionately large amounts of revenue if compared to other seasons by availing emotional, on-the-spot purchases.
E-stores can also win the absolute loyalty of long-standing customers and attract new ones who are occasionally drawn to the website. We hope that holiday preparation tips and Magento extensions we described in this article will help you get your online store ready for the shopping spree and keep ahead of your competitors by raking in huge amounts of cash.