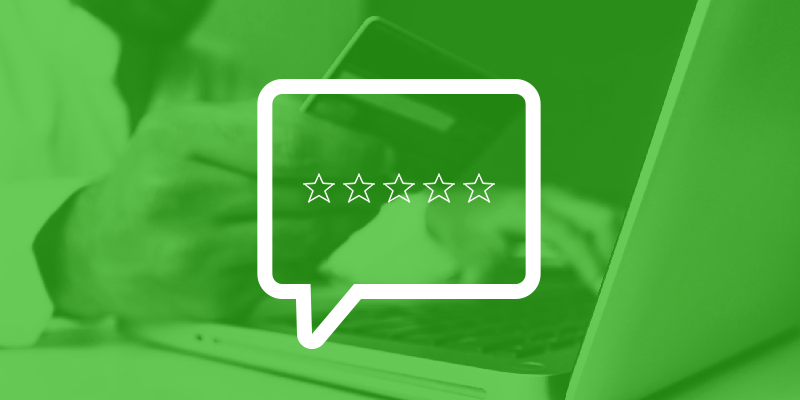 Among the components of successful online trading, customer reviews may seem not so obvious. We often do not pay enough attention to obvious details but these reviews are one of the aspects that affect e-commerce business. Is this effect always positive? And how customer feedback benefits online stores?
This post will take up your 10 minutes and you'll find out the following:
Why online reviews are important for e-commerce business

How to use clients' feedback to boost more traffic

What benefits reviews bring 

What should be done with negative comments

What are some powerful tools to boost reviews
From a small barbershop business to software development, customers dive into online reviews to get advice. Relevant customer management trends for 2019 and the latest statistics remind us to not afford to ignore online reviews. In fact, 93% of surveyed consumers said that online reviews affect their purchasing decisions.
This kind of feedback increases consumer trust, creates social proof, and gives a direct connection with clients. That is why everyone who runs an online store wants to see those sacred color-filed five stars.
Be sure, it's worth to work on improving your online reviews, or at least try to educate customers to leave their positive feedback and share their experience. If a consumer sees that more than 50 people have bought a particular item, he/she will also want to try it out. It means the higher conversion rate for your business.
Here's the example with a sports nutrition brand that has recently moved to Magento 2 and customer reviews to one of its items.

What are the ways customer reviews affect e-commerce business?
Online buyers always look for signs of approval. The truth is - if you succeed with reviews, your online commentators or critics may become your best advertisers.
Where to start? First, find out the benefits of customer judgments.
5 reasons why customer reviews benefit e-commerce business
1. Online reviews streamline trust and credibility
It's a good practice when companies place short reviewer quotes from credible sources on their business's page. It works as a signal to potential customers demonstrating that their business is the real deal.
Certainly, positive feedback helps to bolster product descriptions better. If customers see that other buyers attest to a product's brilliance, they're more likely to buy from your e-commerce store. However, sometimes it worth to highlight some challenging points as customers understand that all positive adjectives in your product descriptions are aimed to provoke sales.

Look at the example of the items (Le Creuset, Magento 1 Commerce site) rated by customer reviews:
2. Reviews influence consumers' decisions
The chances that positive opinion will influence buyers' decision are really big. The best news is that it will ultimately lead to boosting sales.
Just remember your last vacation when you carefully chose a resort. How many comments did you need to evaluate the quality of a hotel, the level of hospitality or entertainment options? The star rating of reviews is critical but sometimes it is not as important as their sheer volume.
3. Reviews make businesses competitive 
Rivals never sleep. When you get negative comments - they have chances to double these reviews' influence thanks to the information dissemination. However, if the criticism is constructive, it will stimulate you to optimize and improve your e-commerce enterprise.
For example, one of your customers may let you know that his/her experience with your store would be streamlined if you improved the visualization of Add to cart button. And this is undoubtedly the signal for you to act.
4. Reviews perform well for SEO
The role of Search Engine Optimization (SEO) is indisputable today. Business owners want to see as many as possible star ratings and revisions written by happy customers. It's crucial to focus on all essential keywords to lure in those picky customers.
You may list your product along with review to let your potential customers Google what they want easily. 
Effective Work with the keywords is vital to scoring a high search ranking. It increases the rate of click-through to a landing page.
5. Reviews are about loyalty
In the ideal case, companies get a close-knit pool of reviewers. These commentators are passionate about a product or a store and they do not need an extra "kick" to write some nice words.
How to attract customers to review your products?
To get them on board, you can run a global email campaign following product purchase. For example, to interest the customers, you can offer them a discount on a future purchase. 

Rewarding for comments is also a good idea.

Another win-win way to procure reviewers is to define social media influencers whose brand aligns with your business. Use popular social networks to ask influencers if they'd like to try your product or service, in exchange for an unbiased online review.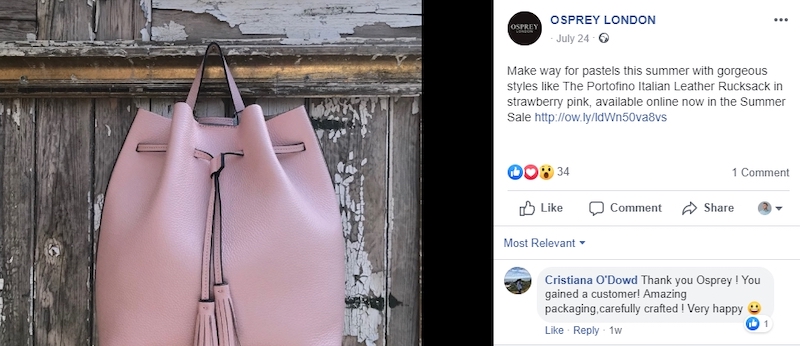 Negative reviews are also a kind of useful feedback
In the ideal world, we always act right. However, mistakes and fails do happen. It's impossible to please everyone, and there always be customers willing to blame you somehow.
Here are some interesting statistic facts:
There is a real risk for companies to lose up to 22% of customers if these people find just one negative post considering buying their product. If three negative comments appear in a query, the potential for customers' lost increases to 59%.
No panic! Negative reviews can also improve conversions, at least because having only good opinions makes customers suspect censorship.
How to deal with them? Here are 5 quick tips:
Respond promptly even if your answer will be shown publicly.

Be able to admit mistakes: Analyze and solve the problem. 

Correct inaccuracies and address it if there's anything that's not truthful in the review.

Remind your strengths and outline where your business works best.

Be as real as possible and respond not like a corporation but like a person. After all, use free returns, complimentary products, or additional discounts.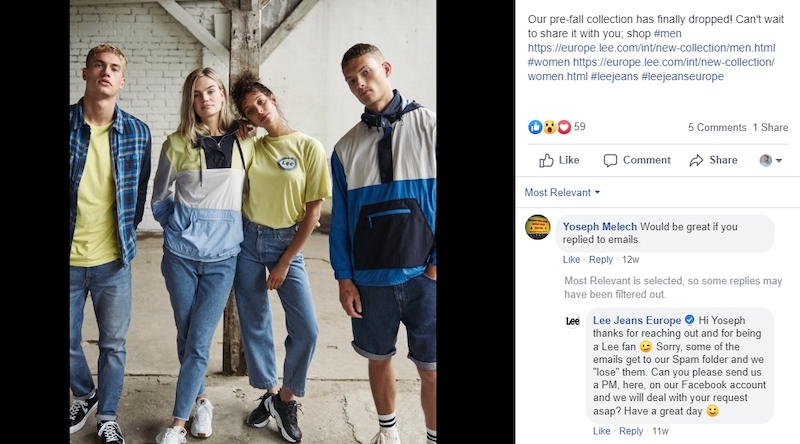 How to get product review functionality installed?
Now, it is quite clear - any e-commerce site needs to have product reviews to provide a good shopping experience. The best place where the revisions can be tracked and optimized is your own site.
Generate new comments with Magento customer reviews extensions
If you're just thinking about implementing the system to collect reviews, a helpful app or extension can help you do it in a professional manner. Here're some smart examples that may be useful if you have a Magento store:
Google Customer Reviews M2 
Google Customer Reviews M2 allows creating powerful feedback gathering in your Magento webstore. The extension positively affects businesses, allowing to:
Collect feedback about purchases in one place. This lets stores owners improve different aspects of the Magento 2 online marketplace. 

Empower customers to review Magento 2 store. The extension increase chances that any single purchase will end up in an email review request. 

Improve the Magento 2 store reputation and Increase CTR. You may provide your customers with an email survey and rate their shopping experience. This feedback is used as a seller rating that is displayed on Google Shopping and Google Ads text banners.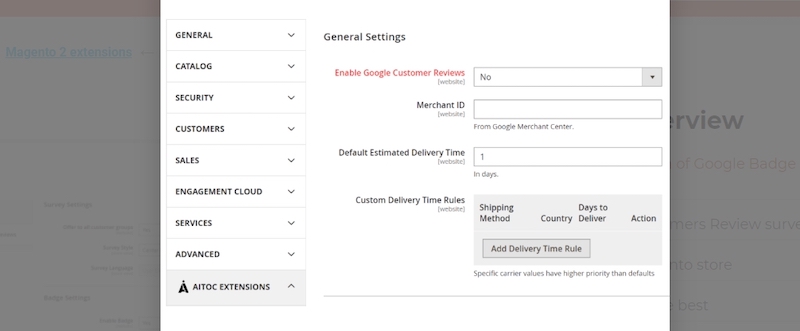 Product Reviews and Ratings M2
The extension also assists you to turn online visitors into customers painlessly. With the help of the extension, you can quickly increase the number of comments that you get for the product in your online store.
The system of automated emails stimulates customers to leave reviews to their purchases and the honest original content from other buyers help new visitors with their choice.
Product Reviews and Ratings M2 will empower your online store to be above the competition in Google search results with rich star ratings that are clearly visible from the search page.

Final thoughts
If you aim to manage your e-commerce business effectively, make sure you involve and engage clients with the help of powerful online customer comments. Use reviews to get more traffic and increase the positive reputation of your business.
When customers update your site with their feedback regularly, they provide fresh content for search engines to find your store easier. In order to simplify all customers' steps for leaving their comments, apply a powerful extension for online reviews that will assist you to accelerate e-commerce business sales.
Hopefully, this brief article was useful. What are your thoughts about customer reviews concerning e-commerce business? Have you tried to apply the extensions mentioned? Feel free to comment.