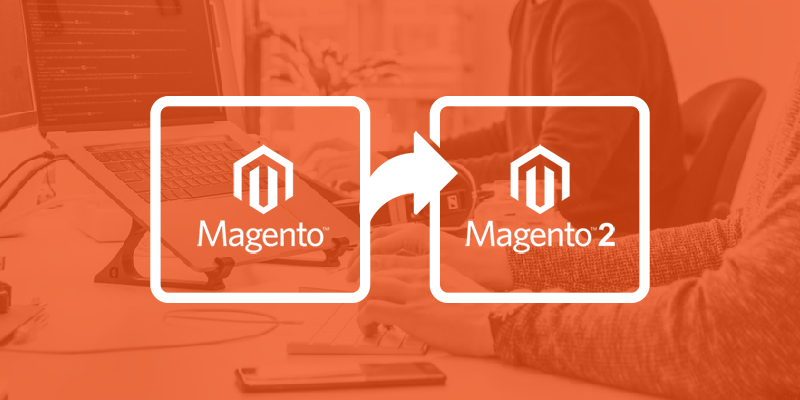 At the beginning of 2016, Magento released their new platform Magento 2. Thousands of merchants, therefore, were faced with the decision of whether to update Magento 1 to the brand new version.
Some businesses promptly re-platformed to Magento 2 or chose another option like Shopify or WooCommerce. However, the rest of the community is still trying to shape the way.
Are you one of them? So, why should you move from Magento 1? Read on to find out 5 key reasons for Magento 2 migration.
1. Stay Updated, Not Outdated
The Magento team has officially reported that support for version 1 expires on June 2020. In brief, you are reaching the end of official assistance and, if you avoid Magento 1 to Magento 2 migration, it will soon be on your own with any changes your website may require.
Other reasons to consider Magento upgrade are the following:
You cannot expect any more licensed patches or security updates once support ends.

All innovative features are developed for Magento 2 and hence put Magento 1 competitive advantage at risk.
Need to migrate but care for data integrity? Use our extension that allows you to easily transfer your orders info from Magento 1 to Magento 2 with no data loss.
2. Use Improved Tech Stack and Features
eCommerce websites based on Magento 2 run on average 20% faster than on Magento 1. High site efficiency contributes to increasing sales and boosting search engine ranking.
Indeed, 40% of clients will quit if product pages do not load within 3 seconds, and 47% of shoppers expect a web page to load in 2 seconds or less. Moreover, 79% of visitors who are dissatisfied with website performance are less likely to buy from the same platform again.
Magento 2 uses cutting-edge technologies and functionalities to improve your website performance: LAMP stack with the latest versions of each, Database Clustering, Full Page Caching, APIs connectivity and much more.
"Magento 2 has taken areas Magento is famous for such as openness and flexibility, and amplified them. It has incorporated best practices around modularity and superior scalability," Alan Kent, Magento Chief Architect, said. "And then it has gone further, modernizing the platform technologies and development practices [...] The platform was designed with a goal to accelerate innovation, and empower developers with complete control of their implementation and full confidence and predictability in adding and developing extensions"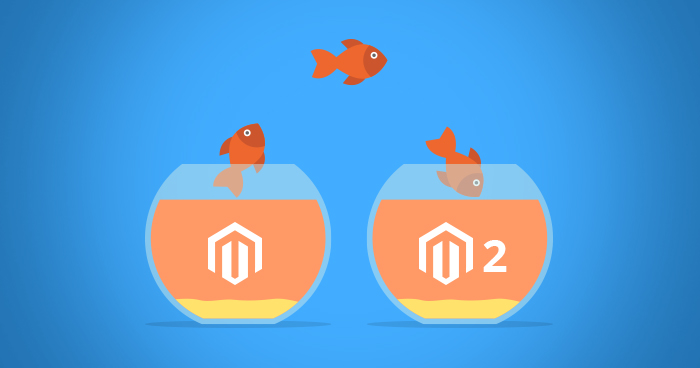 3.  Go Over Mobile Responsiveness
Stats show that 79% of smartphone users have purchased online using their gadgets over the last 6 months. However, a 2018 study revealed that only about 12% of customers found online shopping on mobile devices to be user-friendly; 67 percent considered that pages and links are too small to click on when shopping on mobile.
Summing up, with more than half of all web traffic shopping from a smartphone, it is crucial to ensure your website is compatible with mobile browsing, make mobile shopping more accessible and enjoyable.
Magento 1 websites do not deliver optimum performance. That is another important reason for the Magento upgrade since the second version identifies mobile commerce as a priority area. They released Progressive Web Application (PWA) Studio in Magento 2.3, allowing customers to deliver a first-rate mobile experience that boosts conversion rate and increases engagement.
As an open-source initiative, PWA Studio is regularly updated, both with independent and Magento releases. The community adds new features, perform reference theme enhancements and quality improvements.
4. Turn to Streamlined Checkout Process
Magento 1 offers a six-step checkout process, while Magento 2 has only two steps, thus making the procedure simpler and faster for end-users. The streamlined checkout is available for unregistered visitors; users that have accounts are automatically identified by their email address.
With Magento upgrade, merchants are able to use the Instant Purchase module that allows placing orders in seconds without passing through the full checkout process. Plus, during the registration of items purchased, they can accept stored previously-used payment credentials and shipping information to skip redundant checkout steps.
5. Set Up Enhanced Security Features
All eCommerce platforms are attractive targets to hackers due to the sensitive payment information that is required to make a purchase. Having performed Magento 2 migration, you are provided with additional features to secure your online store and prevent fake logins. 
Magento 2 security functionalities include:
Strengthened password management by using Google ReCAPTCHA and Two Factor Authentication.

Improved prevention of cross-site scripting attacks.

Made file system ownership and permissions more flexible.

Improved prevention of clickjacking exploit.

Allowed using a random Magento Admin URL.
Besides, Magento introduced a free security scan tool that regularly monitors customer websites and provides updates concerning known security risks and malware.
Final Thoughts
Earlier in 2019, the Magento team connected with Stax, a global strategy consultancy, in order to estimate the business value of migrating to Magento 2. Their study shows that customers who have upgraded to the second version experience a cost savings of 91% when purchasing and implementing an average extension (as compared with replicating the functionality on their prior platform).
"Benefits of migrating to Magento Commerce 2 include the ability to drive revenue growth, increase average order value, improve website conversion rates, and increase site traffic," Gregg Silver, Stax Engagement Manager, said. "The key findings show there are clear benefits to migrating to Magento Commerce 2."
For those customers considering a migration from Magento 1, we provide our services. Our experienced team will perform a quick and seamless upgrade without interrupting the work of your website.
We will install the latest security patches and upgrade required extensions, move your custom theme or develop a new design template, and complete Magento data migration. We offer QA services at each stage of the upgrade process and provide with a 3 months warranty.
---
Thinking of Magento 2 migration? Drop us a line for a free consultancy.
[vc_contact_form form_email="[email protected]" form_name_field="required" form_email_field="required" form_phone_field="hide" button_type="primary" button_outlined="0"]