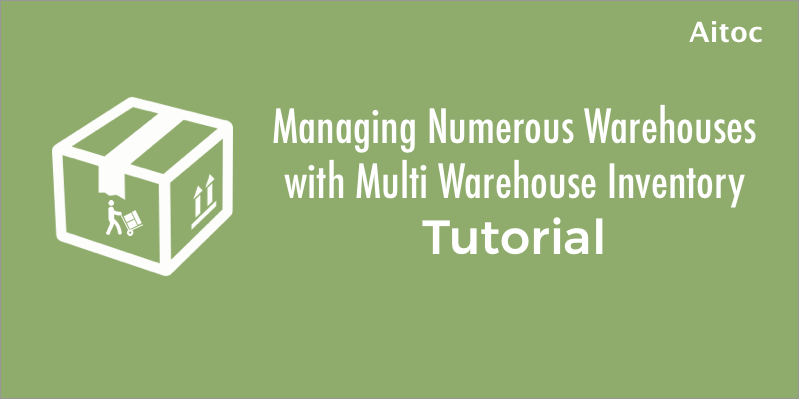 Magento counts among best ecommerce platforms thanks to its scalability, flexibility, and great community support. Being an open source solution, it lets developers beef up online stores with the desired functionality. Aitoc created Multi Warehouse Inventory, a Magento extension, to give ecommerce businesses taking the Magento route an opportunity to improve inventory management by creating numerous warehouses and control them according to their needs.
How Multi Warehouse Inventory Works
Creating Warehouses
Once you install the extension, go to the admin panel and open the 'Warehouses' page in the new extension.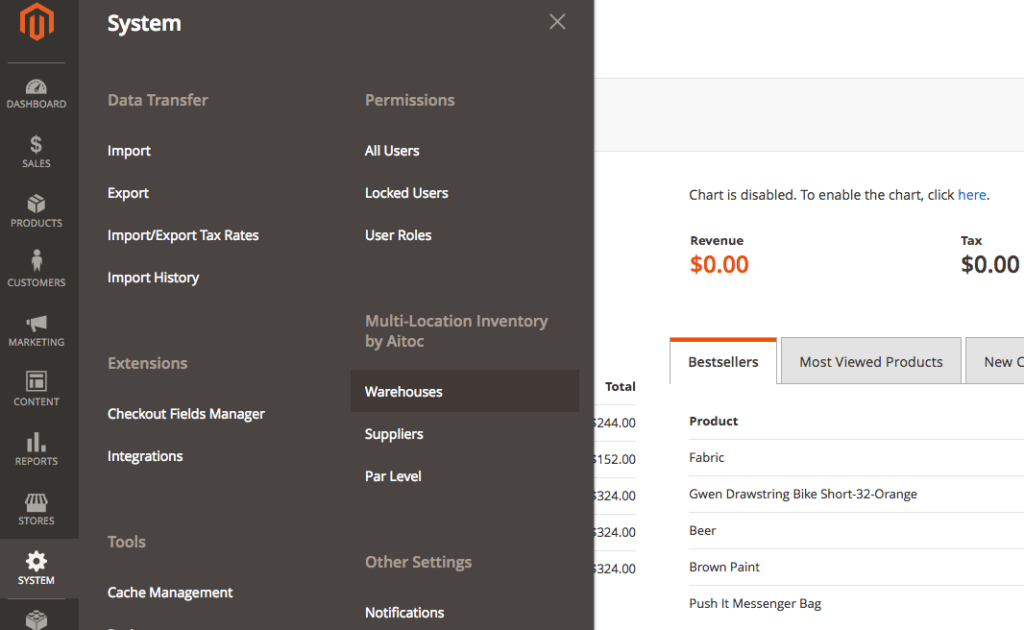 Now you can create new warehouses and manage the existing ones.

Here is how a new warehouse is created: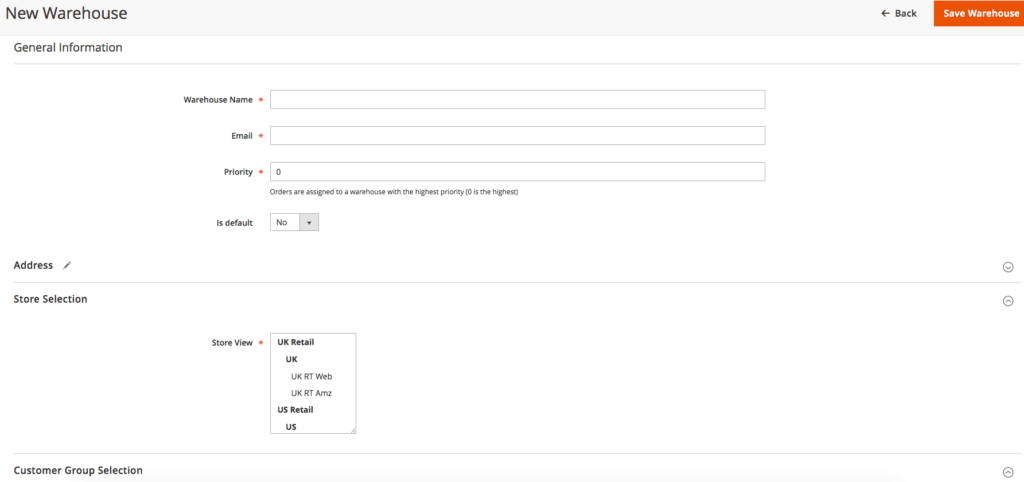 Add general information about the warehouse, namely its email address and name. Set the right priority level: goods will be delivered to customers from a warehouse with the highest priority number that has the ordered items in stock. '0' has the highest priority in the extension.
Proceed with filling in the information about the warehouse's location and then assign the warehouse to specific store views and customer groups.
Creating Suppliers
Go to the Suppliers page of our Magento extension to create new suppliers and press the 'Add Supplier' button. Add the required information (Title, Contact Name, Email, etc.) and unable or disable notifications. By enabling this functionality you'll be able to send the supplier emails with order information when you make a restock order.

Stock Management
Multi Warehouse Inventory allows store owners to efficiently manage stock right on product pages. They can choose specific suppliers of the item and add such vital details as product's quantity, par level, and safety stock in each warehouse.

You can find the information about products' quantity in warehouses in the Product grid. 

Managing Par Level
The extension allows store managers to take advantage of ordering products when their quantity is below the par level. 

Once you choose the 'order' option, the warehouse receives an email with product information, order quantity, and suppliers' names. 

The supplier gets another email that includes product information, order quantity, and warehouses' names. 
Managing Orders
Store managers can easily change warehouses in order parameters with the help of the extension.

Final Thoughts
The ecommerce environment is extremely competitive, and businesses should seize any opportunity that may let them stay afloat. Multi Warehouse Inventory by Aitoc can fit the bill for Magento users, as it gives them extra functionality that the default Magento installation lacks. The extension is also available for Magento 1.