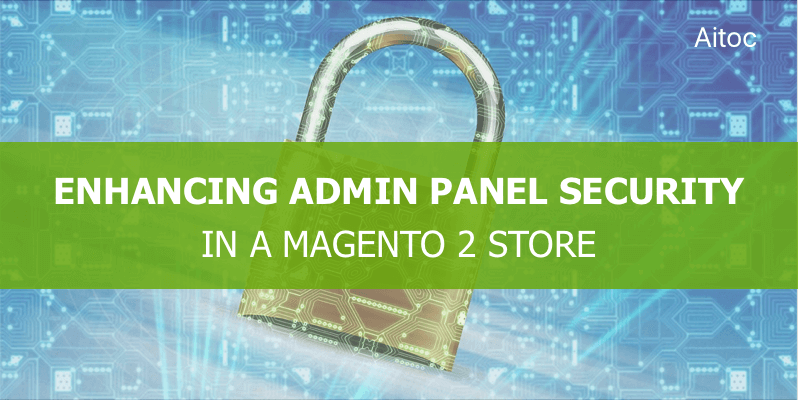 Two effective extensions to secure sensitive data available in your Magento 2 admin panel
A research says that the Internet is now a favorite shopping destination for most consumers. Good news for online retailers, isn't it? But web store owners are not the only ones to benefit from the increased sales. Cybercrime is on the rise too. And ecommerce businesses have turned into a tempting target for thousands of cybercriminals. 
Malicious employees should be also considered. In 2017, for instance, insider threats represented a major security threat. Incidents caused by them cost USD 4.3 million on average.
Online businesses increasingly recognize the importance of security. They take different measures to safeguard their business and customer data against cyber threats and malicious employees. We have joined the battle to help ecommerce businesses win it. In this article, we'll discuss how to enhance the Magento 2 admin panel security by leveraging our extensions.
Giving Admin Users Different Access Permissions
By default, certain admin resources can be assigned to the user role. But that's not enough to achieve the required security level. Aitoc developed Advanced Permissions for Magento 2 to further reduce the insider security risk. This extension helps store owners keep their Magento 2 store secure by restricting admin users' access to specific websites, Stores Views, or even product categories.
All you need to do is to create a new user role or edit the existing one, configure access restrictions for it and assign this role to the user.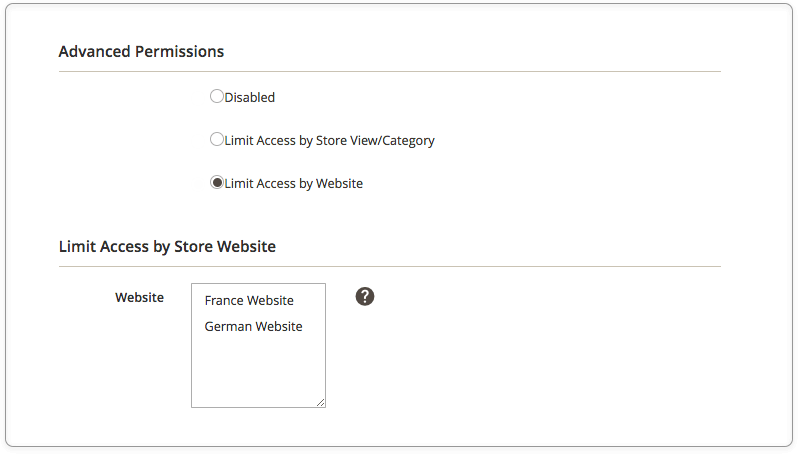 You may also hide customers from the Website which the admin is not allowed to manage or remove products belonging to the unassigned category from the products' grid view.
These are only a few of great features this module has. Learn more about it here.
Adding Extra Layer of Security
It's a good practice to start off with security measures prior to the logging in. Two-factor authentication emerges to be a reliable way to protect sensitive information against malicious outsiders. Two-Factor Authentication, our extension, can keep intruders away from the Magento 2 admin panel by introducing an extra layer of security.
The first feature worth mentioning is that settings can be configured per user. So admins have an option to either activate the additional user verification method or disable it.
Like other solutions of this type, the module requires the user to enter a one-time password to log in to the account. Admins may choose any of the two available code generation methods (mobile verification or email verification).
To use mobile verification, you need to install a native mobile app on your device and sync it with the extension, so that the app starts to generate one-time codes. When the email verification option is enabled, the admin receives an email with a password.
Users may also enable both methods to utilize the most appropriate one each time they log in to the Magento 2 admin panel.
You may also take advantage of the IP restriction functionality to whitelist reliable IPs, thus mitigating the risk of cybercrime.

You can find more details about the extension here.
Final Thoughts
Online stores cannot afford to skimp on security measures if they want to thrive. Forward-thinking business owners stay abreast of developments in this field to keep their security policies and measures up-to-date.
Aitoc developed two extensions to make Magento 2 admin panel secure as never before. Some security solutions are costly, but we believe that customers should get more bang for the bucks.