We find ourselves in October (can you believe it?), with the Q4 holiday season rapidly approaching. As members of the Magento community, we understand that one of the most significant weekends lies ahead: Black Friday Cyber Monday (BFCB).
And as devoted eCommerce enthusiasts, we're not ones to leave things to the last minute.
What is Black Friday?
Black Friday holds a special place in the hearts of eCommerce aficionados worldwide. Its origins trace back to the United States, where a shopping frenzy follows Thanksgiving Day, kicking off the traditional Christmas holiday discount season. In the U.S. alone, over 80 million people participate in this shopping extravaganza. Therefore, Black Friday sales present a golden opportunity for stores to enhance customer loyalty, boost sales, and promote new brands.
For eCommerce businesses, it's imperative to prepare for a surge in online sales. The Aitoc team is well-versed in creating an online shopping experience tailored for Black Friday. So, how can you get started?
Preparing for High-Volume Sales
Planning for Black Friday sales isn't just time-consuming; it also requires strategic decision-making to meet customer needs and maximize revenue. Here are some key steps to consider:
Choose Incentives: Select specific incentives to attract buyers.
Cross-Selling: Utilize cross-sells with complementary products.
Build Customer Loyalty: Focus on strategies to enhance customer loyalty.
To assist you, we've compiled a list of the top 5 extensions for online stores and sales organizations that you can start implementing right away.
To kick things off, it's important to understand that no matter how enticing your discounts may be, your customers or potential buyers won't be aware of them unless you effectively showcase them. This is where your marketing efforts come into play! The user-friendly Magento 2 Promo Banners extension is a powerful tool that enables you to effortlessly promote your store's special offers, and highlight exciting news and events, all while capturing your customers' attention promptly and engagingly. With this extension in your arsenal, you cannot only showcase your discounts but also inspire shoppers to make additional purchases, ultimately boosting your revenue.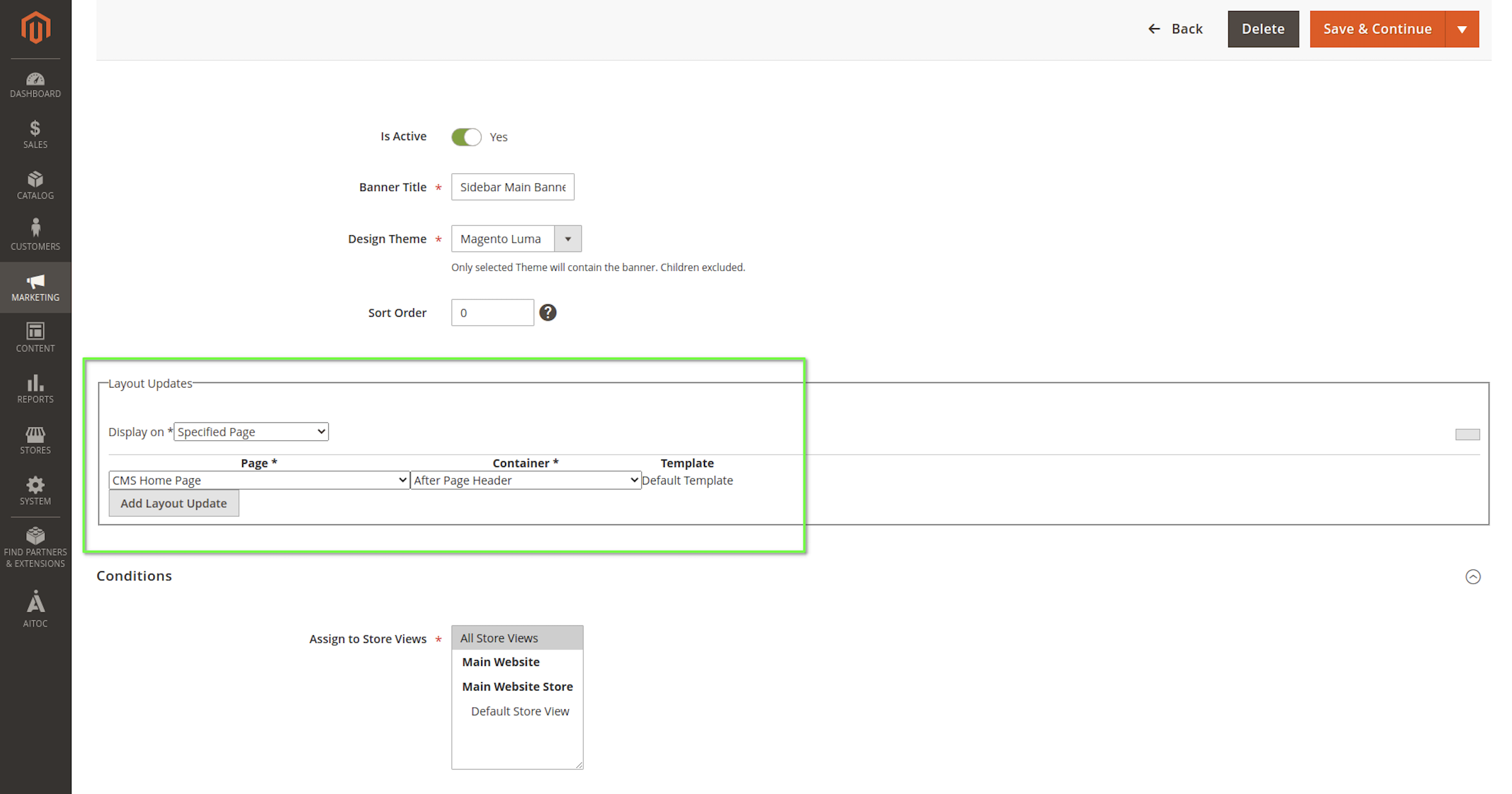 Module overview
Display catchy banners on product, category, and cart pages
Mobile-friendly and customizable styling
Adjust promo banners using cart conditions
Select a suitable position on the page
3 display styles of promotion banners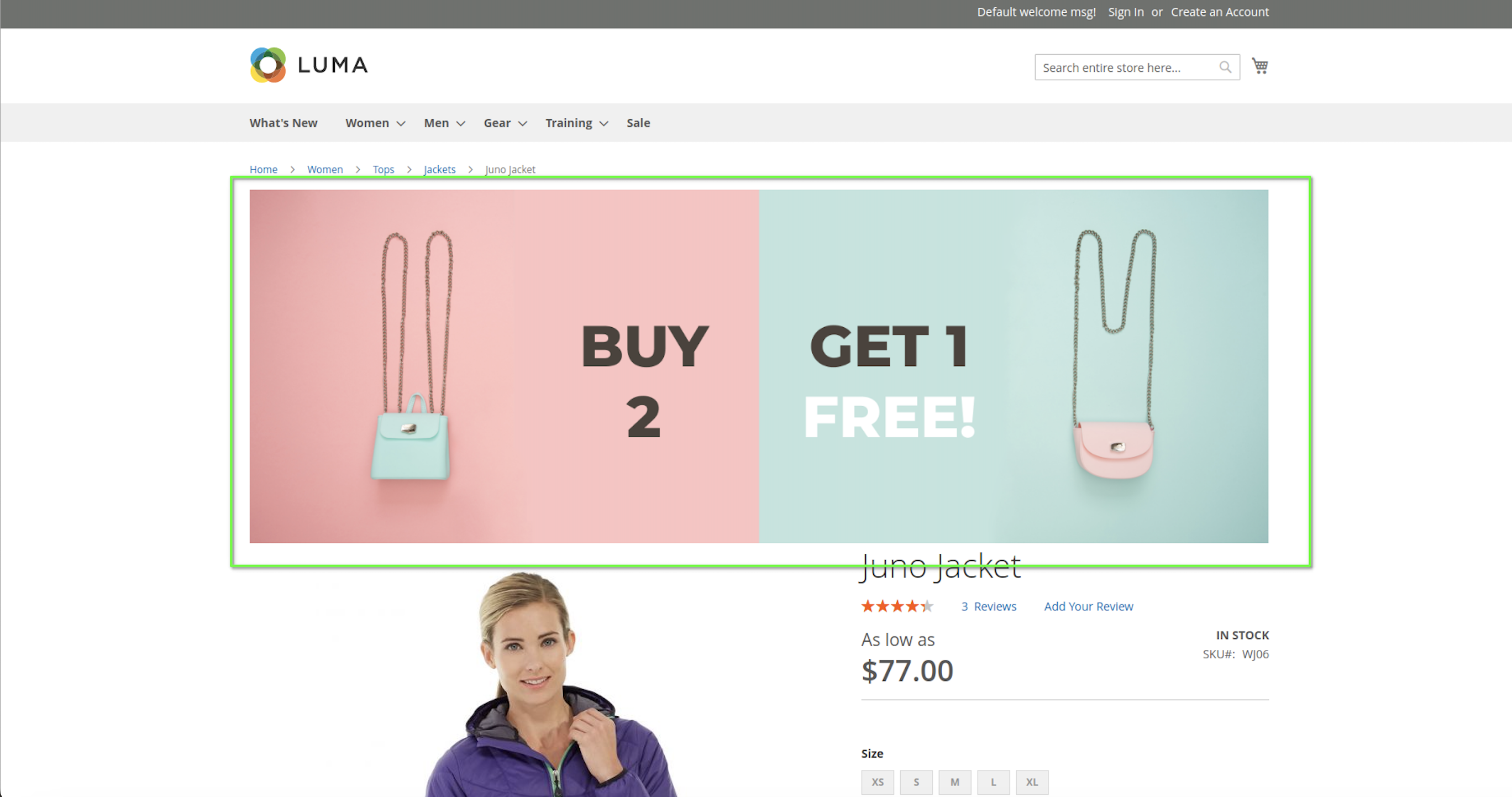 Transform tentative visitors into confident buyers amid this bustling season. Motivate additional purchases by delivering adaptable email offers distributed across multiple messages. You have the autonomy to determine the number of emails to dispatch and precisely define the offers and discounts they encompass. For enhanced flexibility, modify your campaigns on the fly to cater to evolving needs and preferences.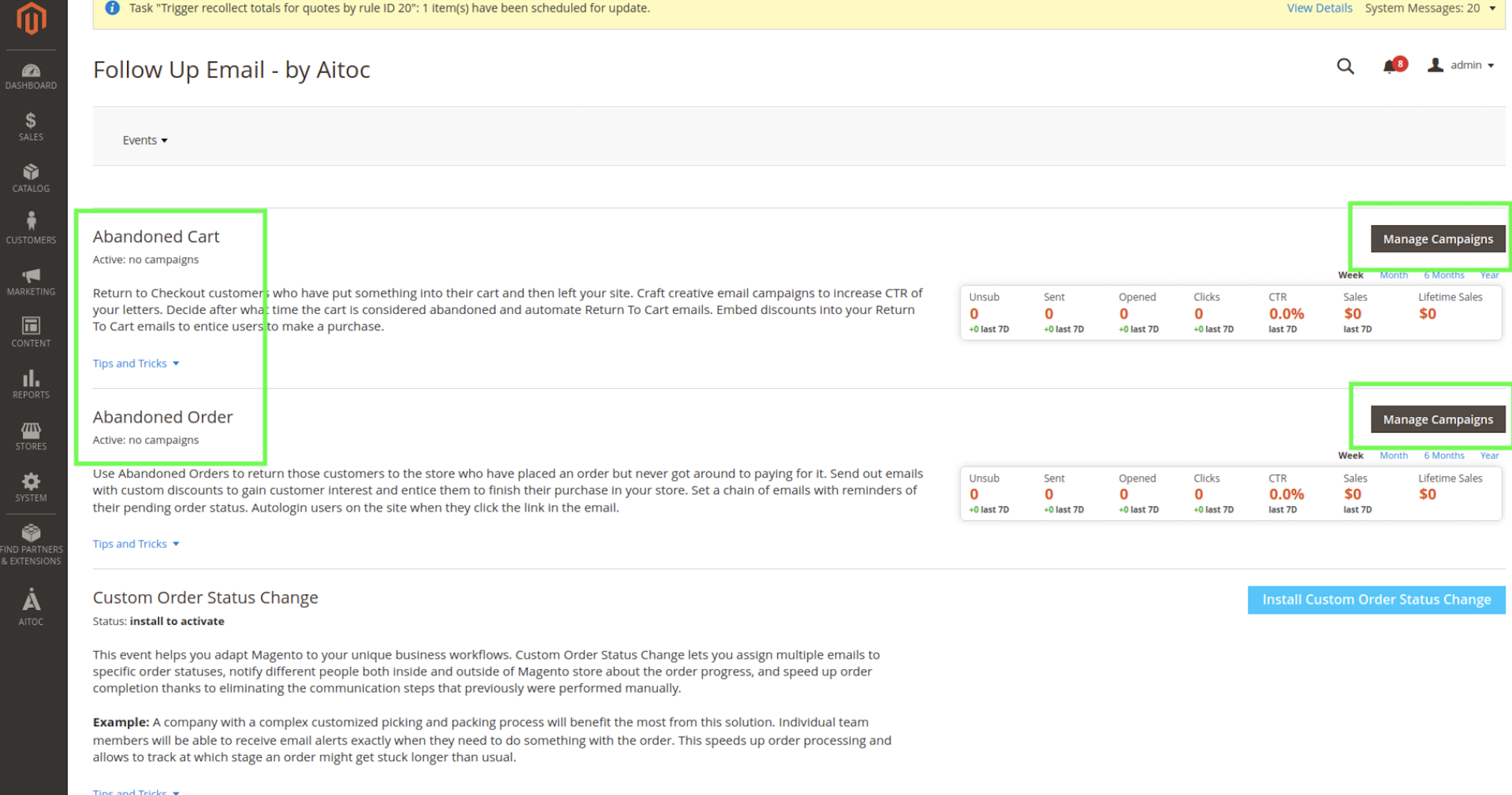 Module Overview
Send personalized emails to return visitors to abandoned carts
Increase conversion by emailing custom time-limited offers
Select optimal send intervals to maximize customer response
Auto-login returning users to create a seamless shopping experience
Create multiple campaigns to detail your marketing strategy further
Equip URLs with the unique UTM values for Google Analytics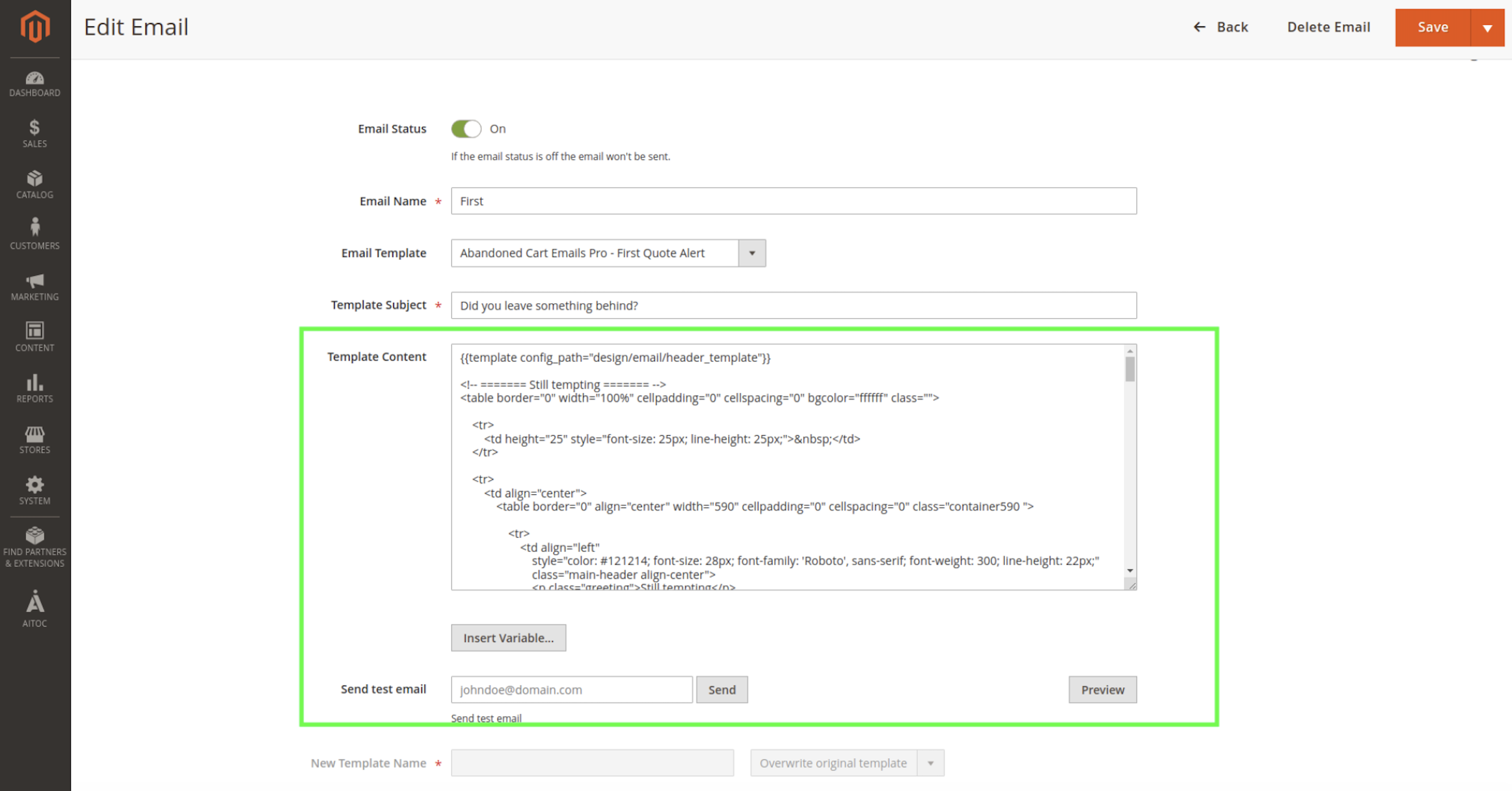 Ultimately, sales are the driving force behind everything. Our Dynamic Pricing extension for Magento 2 empowers you to create personalized pricing strategies that adapt in real time. It provides dynamic pricing based on cost, sales performance, and more - including price increases for trending products. Increase conversion rates and customer loyalty by offering tailored discounts, special offers, and dynamic pricing rules. Stay ahead of the competition, boost your revenue, and provide a shopping experience that keeps customers coming back for more.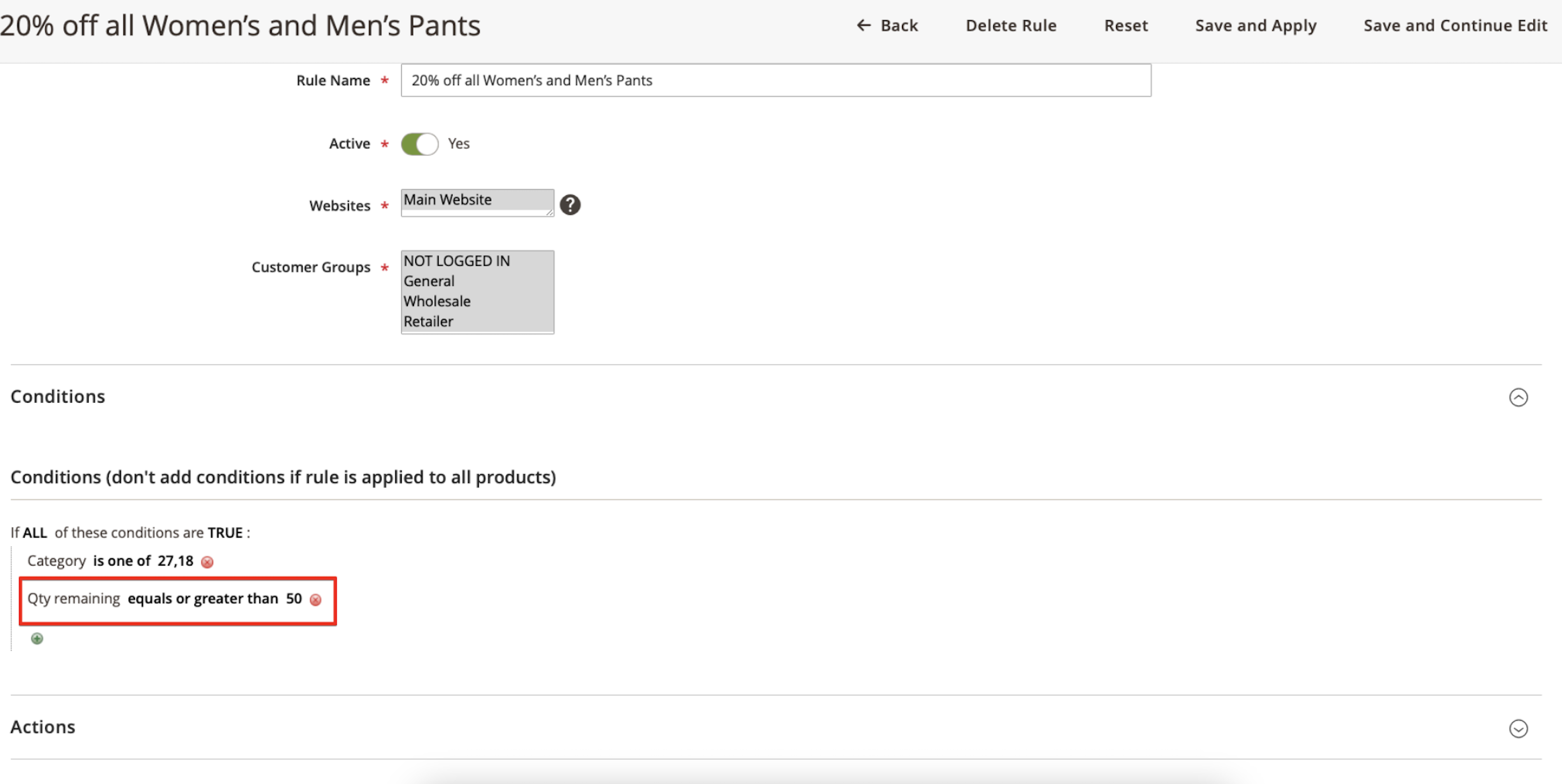 Module Overview
Fine-tune product pricing by adjusting it according to the product's remaining quantity
Analyze sales data over a specific period (2 days, 1 week, 1 month) to modify the prices
Increase and decrease the product's price
Manage discounts based on the cost (net price of the product), avoiding losses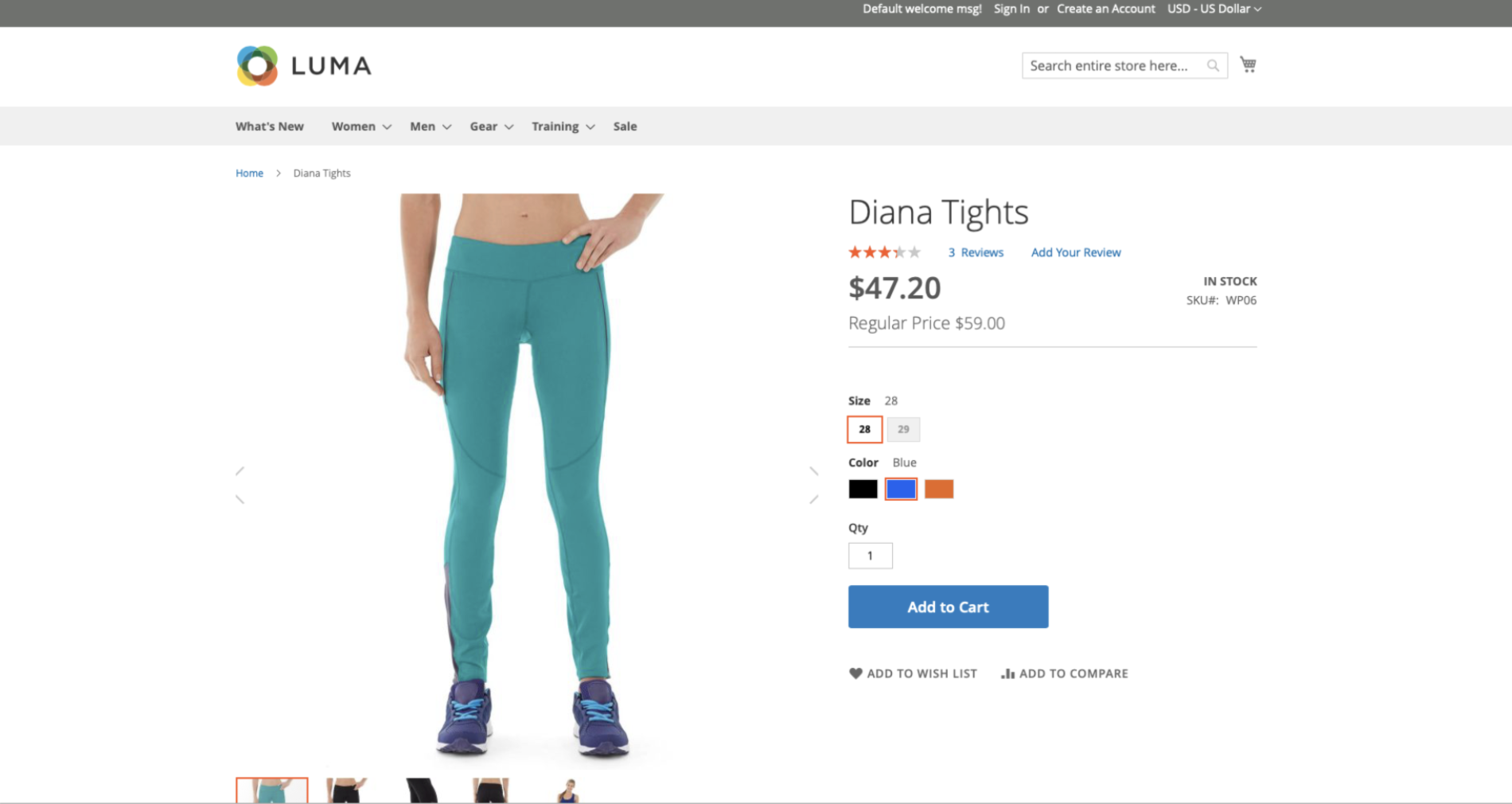 Black Friday is renowned for its generous discounts, and we're well aware that the icing on the cake is often Free Shipping. With the Free Shipping Reminder module for Magento, customers can easily qualify for free shipping on their orders. This module calculates the remaining amount customers need to spend to meet the free shipping threshold and displays incentive text on key pages like the cart page, mini-cart, and checkout page (when enabled). This gentle reminder effectively motivates customers to consider adding more products to their orders, making Free Shipping a compelling incentive during Black Friday shopping.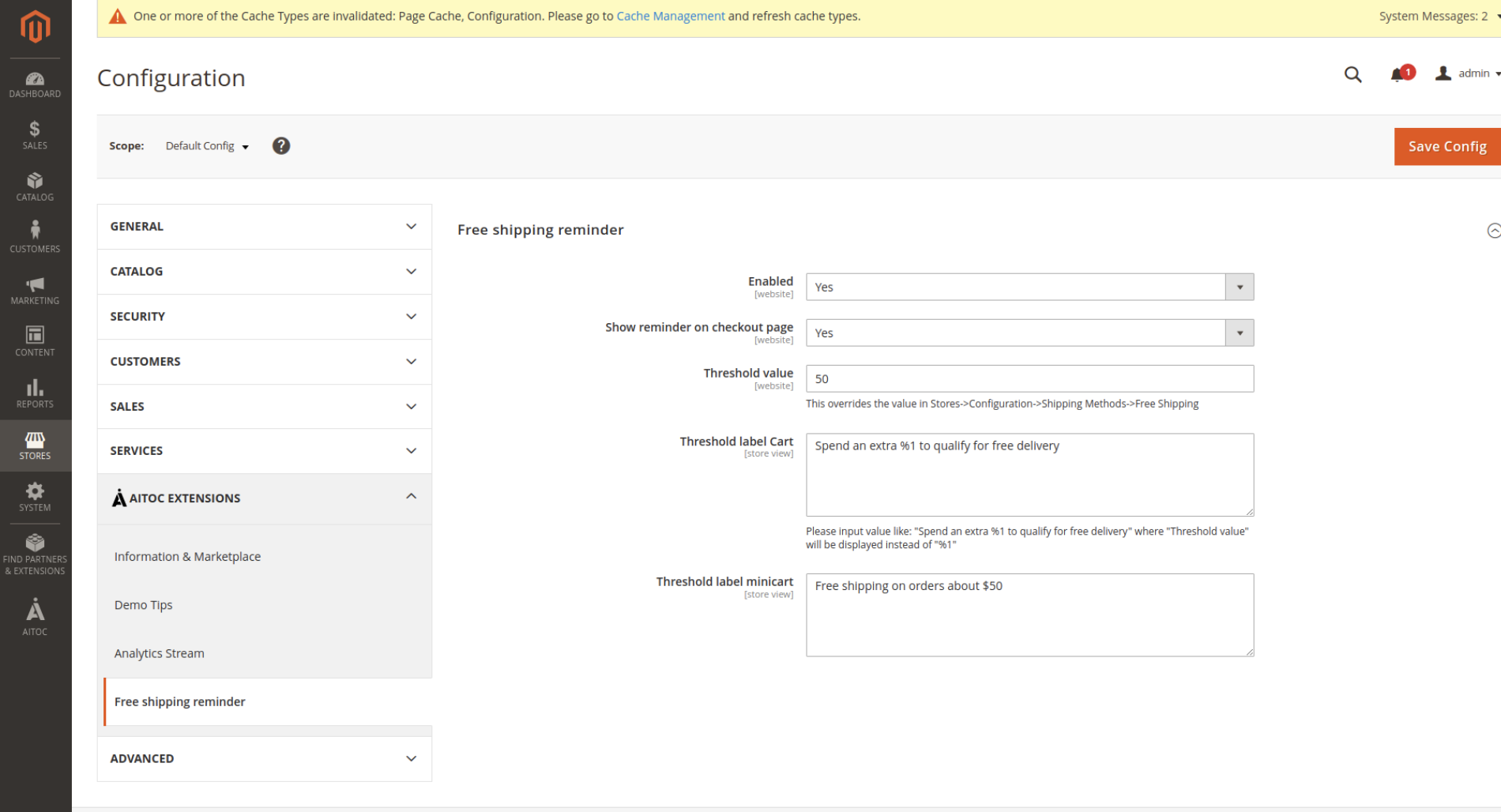 Module Overview
Display the minimum order value required for free shipping
Automatic calculation of remaining value to get free delivery
Display reminders to the customer on the mini cart, cart, and checkout page
Auto update the remaining amount value based on the cart total and the threshold value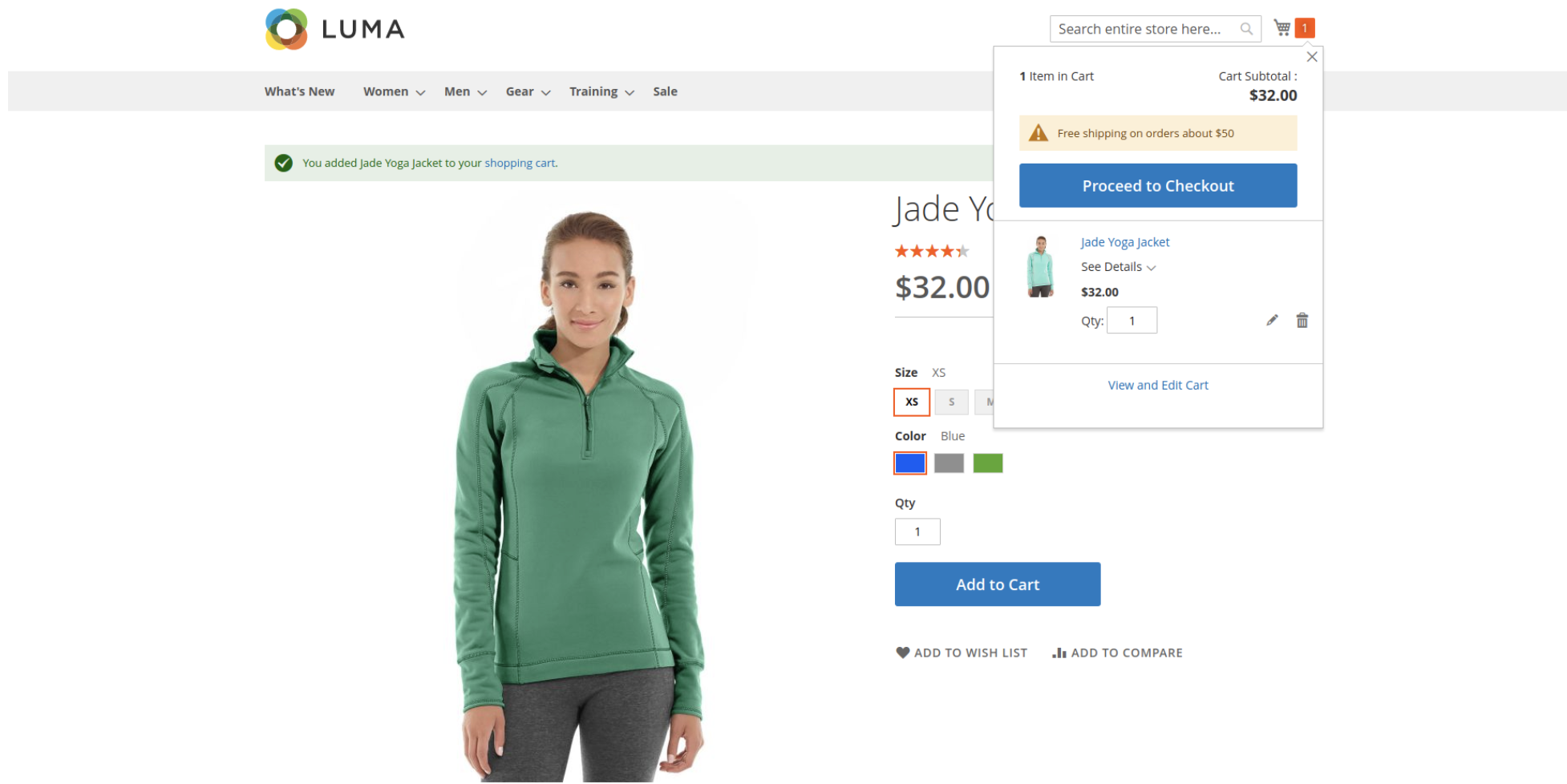 Simplify the shopping experience for your customers during the holiday rush. Our Shipping Cost Calculator seamlessly integrates with your Magento 2 store, providing instant shipping cost estimates at checkout. Reduce cart abandonment, boost conversion rates, and enhance the overall shopping experience this BFCM season. Say goodbye to surprise shipping costs and hello to happy customers!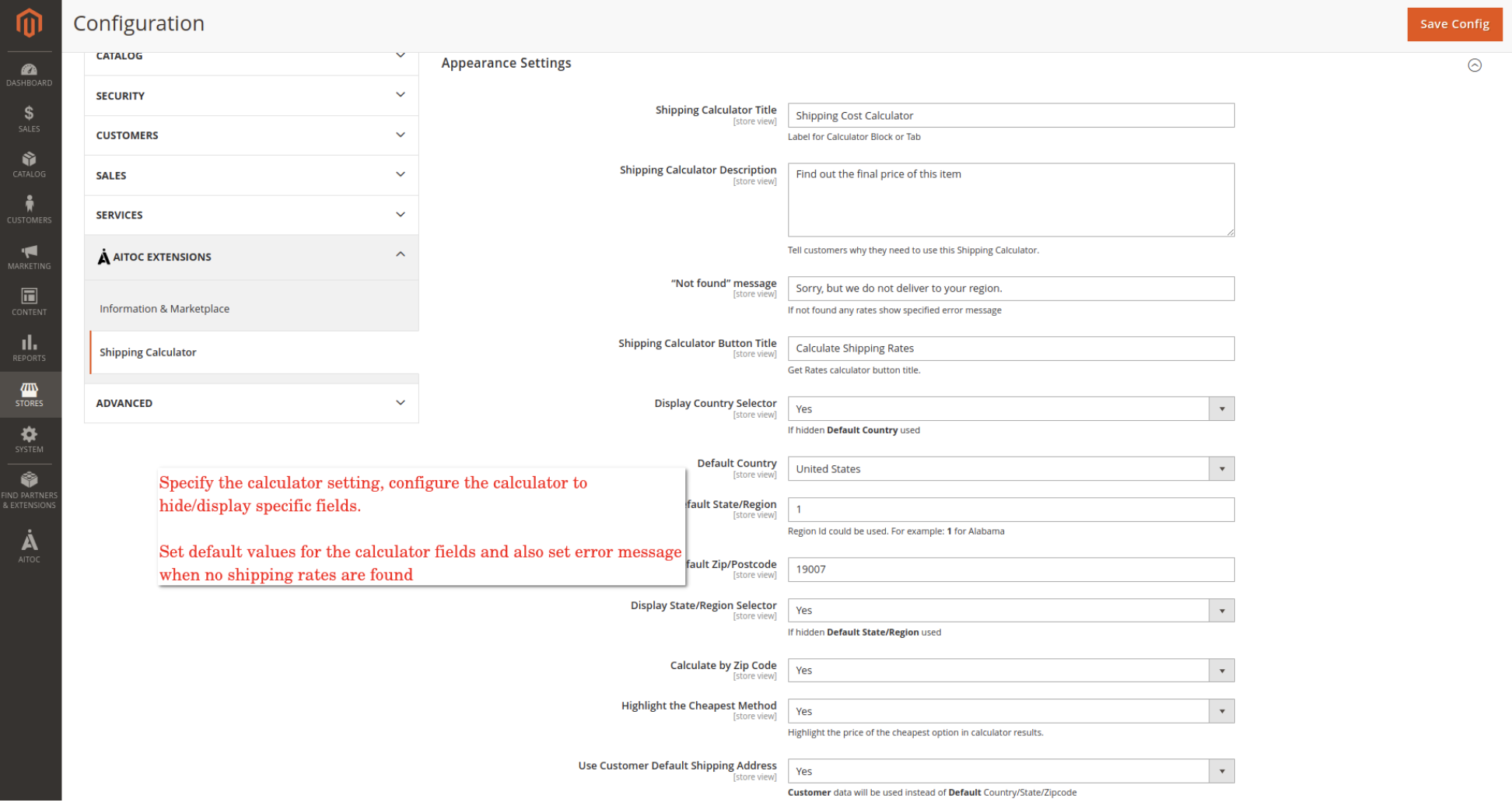 Module Overview
Calculate a shipping cost before checkout
Decrease the abandoned cart rate
Use shipping location from the customers' address book
Inform shoppers when you don't deliver to their location
Select the best position for the shipping calculator block on a product page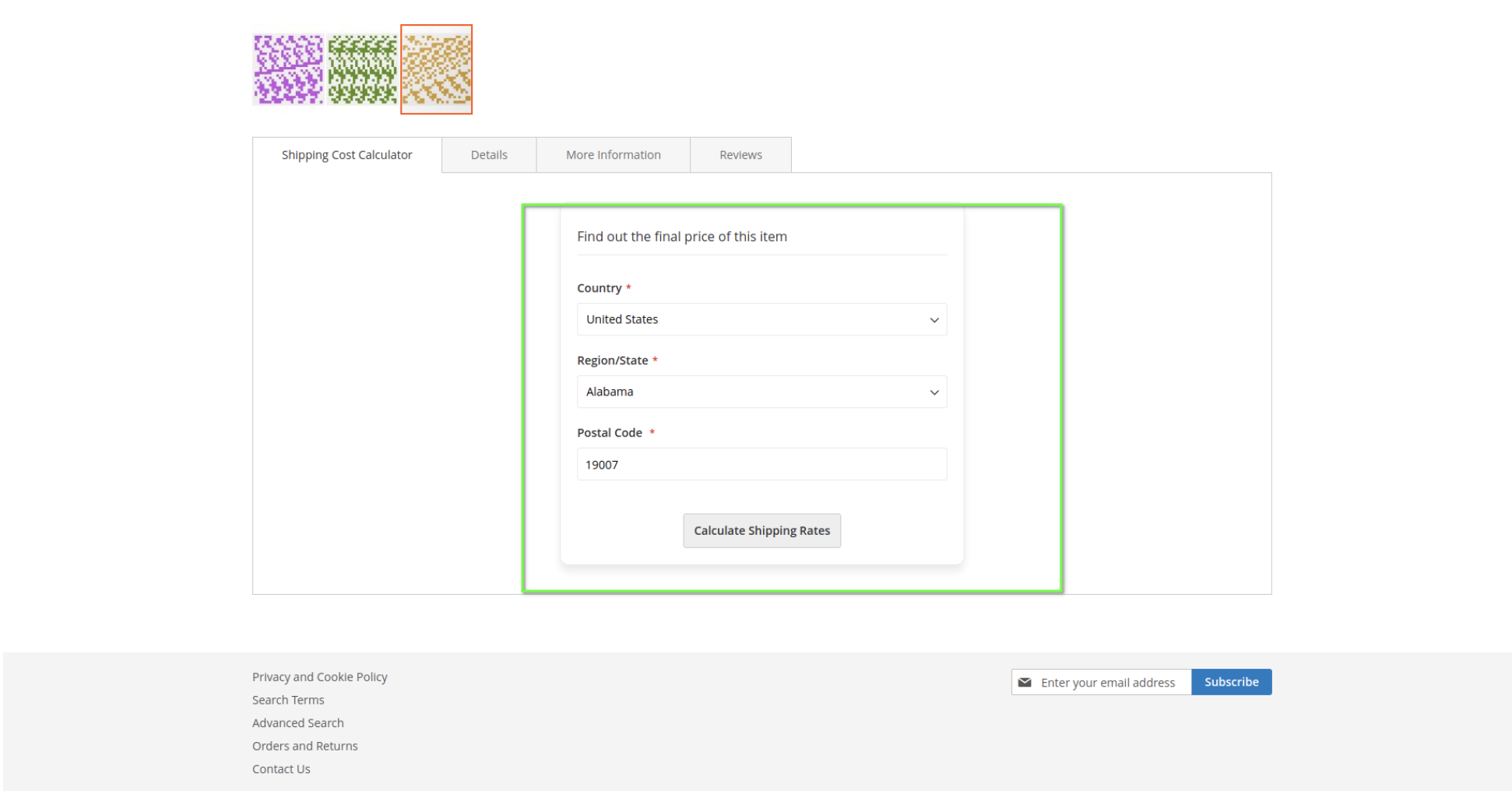 These extensions are designed to save time, streamline data updates, enhance customer loyalty, and support marketing strategies. Whether you need to boost efficiency or optimize your store, there's a solution for every task among the vast selection of convenient and useful Magento 2 modules for eCommerce stores.
Today, we've presented the top 5 Aitoc modules that can be invaluable as you prepare for Black Friday. If you don't find the specific feature you're seeking in this post, head over to the Magento 2 Extension for a quick search. You're likely to discover several extensions that can simplify the sales process for your store.

And if you need an extra hand with any other development process, just give us a call!