Online communication channels have surpassed their competitors in many ways and have become the main medium for carrying information. Logically, most businesses have decided to replace their promo and marketing over the physical mediums for online promotion.
An email is one of the options you can use to promote your products or service online through different types of mailing lists. 
The good old option of email marketing is still alive ;) and there are powerful tools that can help you to succeed in this sphere. SendGrid is one of them. In this post, we review a handy SendGrid integration with Magento 2 stores. 
The Importance of Email Marketing
There are many reasons why email marketing is critical for your company. First of all, it seems highly adaptable. Emails may simply promote your business and suit any need that you might have.
You are also able to target various social groups and adapt the content accordingly. Additionally, email marketing is very inexpensive. Incorporating it into your marketing plan without having additional costs, you'll definitely have quick outcomes. 
In this context, the proper managing of your email campaigns will require applying a trusted and functional service. It's time to recall SendGrid. 
What is SendGrid About?
SendGrid is an online email service that delivers kinds of business emails on behalf of your store. In a nutshell, it was designed to let you send emails through their servers, using such services as tracking delivery, opens, and clicks. The tool can easily adapt to any unique email sending needs. 
SendGrid is trusted by global companies such as Yelp, Airbnb or Uber. They entrust this industry-leading email delivery platform with its powerful tools and expertise that make sure their emails get to the inbox. Originally, the service started out as a transactional email SMTP and API tool for developers. Now it also proposes handy email marketing features, that is why you may use them both. 
Choose a Comprehensive E-Marketing Solution
If you are looking for a handy module to take the hassle out of your email marketing, to combine marketing and transactional emails, and to get the optimal price, SendGrid extension for M 2 is what you really need in 2020.
This solution includes outstanding features related to deliverability with everything you need during campaigns, list building, newsletter design, and managing contacts.
This official SendGrid service provides smooth integration between your Magento 2 store and the SendGrid account. It can be done through SMTP or API. The extension ensures that the complicated task of email delivery is in the right hands, no matter you are sending account setup emails or purchase receipts.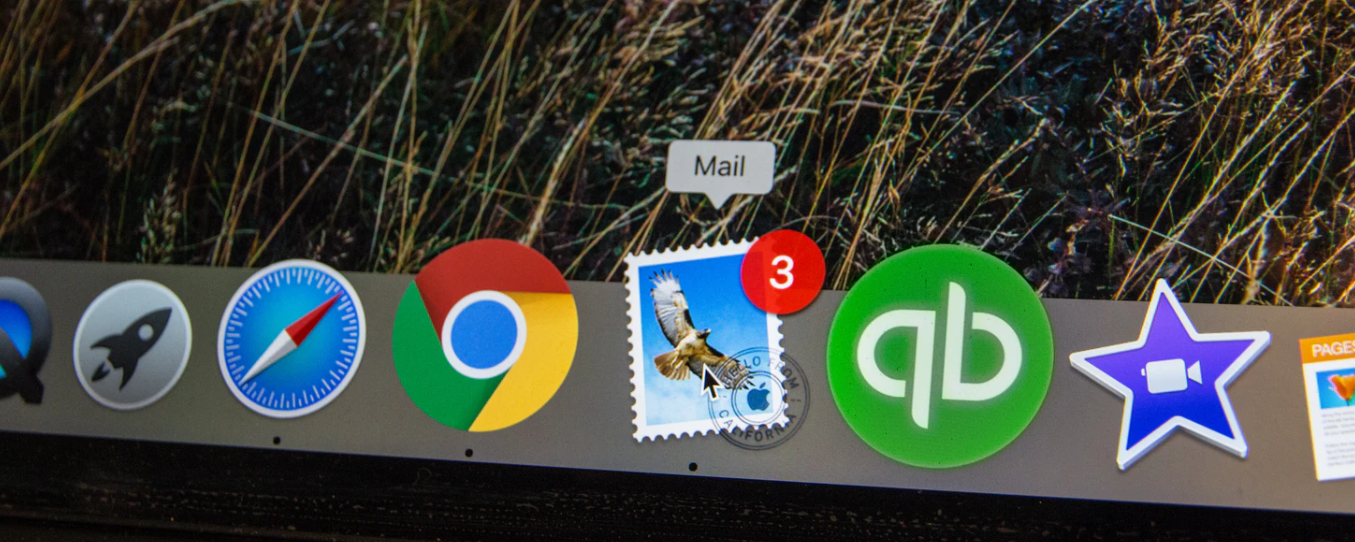 Why Do You Need SendGrid Magento 2 Extension for Your E-commerce Business?
The powerful marketing solution, designed by the Aitoc team for Magento 2 stores provides the guaranteed email delivery, advanced management process and detailed analytics related to your email marketing activities. We've automated the SendGrid integration with your Magento 2 store, so now you get a faster and efficient way to send, manage and track all your SendGrid emails.
It's pretty easy to connect a store with SendGrid to generate attractive email campaigns, re-engage clients, and promote your goods. Additionally, the extension provides you with a simplified workflow and lets keep all data in one place.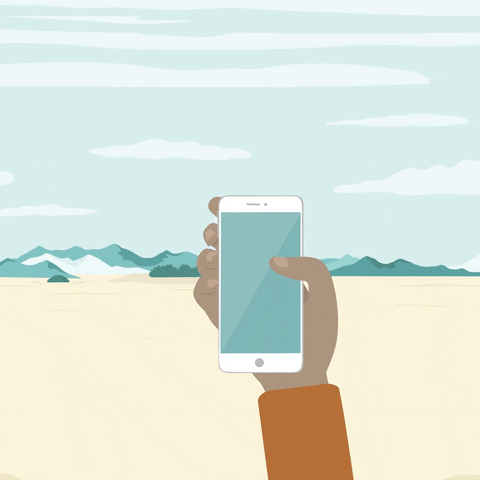 5 Reasons to Choose Magento 2 Sendgrid Extension
1. Precise synchronization of all your contacts
All your store contacts will be synced with the SendGrid service. It will let you view the database of your subscribers right in Magento. It's possible to make updates manually or set contact synchronization by cron.
2. Managing subscribers is no longer a challenge
The Sendgrid extension assists you to track all your store contacts and arrange them by groups. You'll be able to tailor emails to each category for re-engagement and streamline your business.
3. Using SendGrid as an SMTP server
Apply SendGrid as an SMTP server to send email campaigns from Magento via SendGrid. Now you do not need a special server and hosting provider for managing your email campaigns. Moreover, you'll avoid the risk of being considered spam!
4. Advanced delivery tracking
Any email campaign is not just a sending process; it's also detailed reports and statistics of delivered, opened, and bounced emails. With the powerful extension, you can track it without extra efforts.
5. Friendly managing process
The Sendgrid module makes the process of managing marketing campaigns simple. A cozy single send allows controlling the status, previewing, duplicating or deleting your email marketing campaigns in the admin panel. No need to manually open your SendGrid constantly to make a correction.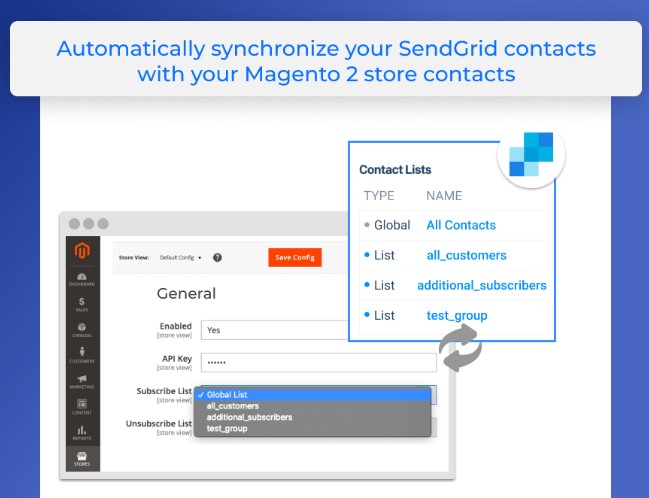 How to install the extension?
The process of installation is easier than you may think. Choosing the SendGrid module, you get a pack with module files, an installation guide, a user guide, and license text.
Then you choose one of two ways to install the plugin: Copying the code or via Composer repository. And that's it!
Conclusion
Hopefully, you have got enough reasons why you must use email marketing as one of your main online promo strategies. 
Of course, some other online channels such as social media are striving to replace and overthrow email campaigns, however, never underestimate the tremendous staying power that email marketing has proven to have. Use the powerful Sendgrid Magento 2 extension to brilliantly implement your email marketing strategy and increase business results!