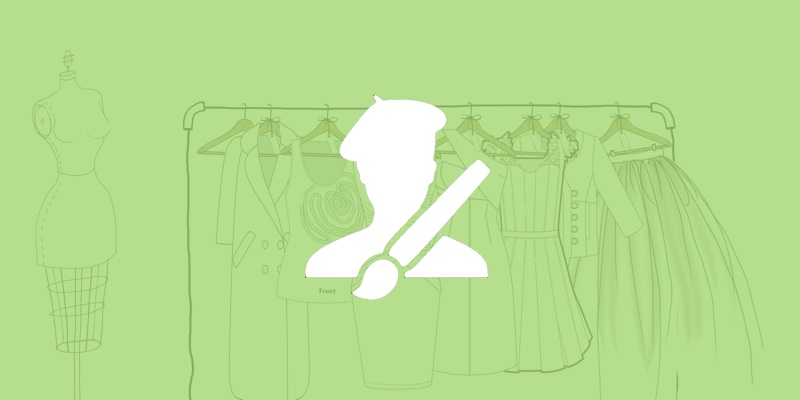 Successful product selling includes offering high-quality products and giving customers the power to personalize the items in the way they like. This truth has been tested by time: your customers pay more if they can customize the product according to their desires. Personalization and the ability to customize products generate more money and attract new shoppers.
For these aims, you'll need to empower your e-commerce solution with a product designer to provide personalized products to your customers and improve their shopping experience. Your buyers will enjoy exclusively designed goods, while you will increase your profits by setting higher prices for custom-designed items.
In this post, we'll figure out how to create a diverse product portfolio with the help of a custom product design plugin. You will learn how to design products with unique texts, images, clipart, etc. Spend 7-8 minutes to dive in!

Product portfolio and the power of customization
A product portfolio is a compilation of products or services offered by a company to the market and its target audience. This essential part of the business strategy helps companies to reach their overall business goals and plan the future line of products.
Personalization and customization are the means that help to enhance the product portfolio and meet customers' needs more effectively, making interactions easier and faster.
For example, you sell a beautiful case for a smartphone for $20. Your customers will likely be ready to pay some extra money if they can print their names, pics or images at the back of the case right on your online store. 
What about corporate orders, when companies want to customize t-shirts with their logos? It seems that they will also pay a few extra dollars for such an option.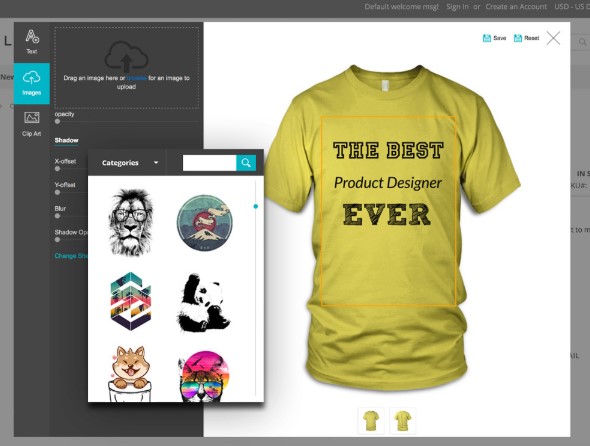 Any user is able to make manual changes to achieve his/her preferred experience. All you need is to provide them with this opportunity, fitting out your e-commerce store with a great solution - a custom product designer.
Wanna good news? You can make it possible using a product designer extension that you can painlessly install on your Magento store.
What is a custom product designer? 
A product customization designer is an online tool that allows users to customize the products according to their preferences.
It's rather easy to find simple extensions with limited functionality to work on only basic attributes like size, color or material. Fortunately, there are also advanced tools that propose great features to modify even the tiniest details of products.
Custom Product Designer for Magento 2 by Aitoc is one of the excellent online web-to-print examples for Magento 2 stores that allows your customers expressing their creativeness and individual approach.
The extension lets adorn your products with unique personalized prints and it does not require any tech skills. Your customers may generate print-ready vector files in the back-end just in a couple of clicks.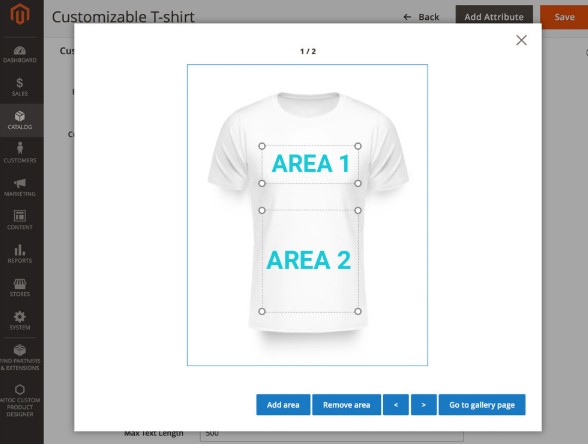 Using this comprehensive extension with powerful features, you will easily transform your e-commerce store into a creative studio. Integrating Magento 2 Product Designer, you open the doors of new opportunities for your buyers allowing them craft designs and print products instantly. 
The user-friendly Magento 2 web to print extension will assist to design numerous products in just a few minutes.

Key advantages of using the custom product designer for e-commerce stores
Here we combine some unique feature and key advantages of Magento 2 design plugin that you should consider:
1. Ease of use on all devices
You will have not so many chances to attract users if you propose the stuff that nobody can use. If you care about your potential customers, provide them with the easy design process. The extension makes sure, that every product design solution on your store is easy to use for your customers.
2.  User experience and cozy interface
One of your main inspirational ideas (or headaches) is taking care of what experience you are offering to your customers and why they should use your proposition.
A smart product designer tool engages user experience and comes with advanced features that assist you to convert leads to customers.
3. Adaptation to browsers
It's a crucial thing to let customers choose any browser to design their products on your online shop, especially on mobile devices. 
4. Lightweight solution
This is one of the most lightweight tools on the market. It weighs less than 500 KB and is loaded within a few seconds.
5. Social media integration
You can easily integrate the plugin with the most popular social networks such as Facebook, Instagram or Twitter. Social buttons are also available.
6. Print-ready files
Use the downloadable archive with various image files and order info. Magento 2 Product Designer proposes outstanding print-ready files in the SVG format.
7. Multiple design areas
Using the tool's functionality, you can create multiple design areas, enable or disable printable areas on specific sides, add or remove design areas.
8. No programming knowledge required
This Magento 2 extension looks simple even for the most non-techy user.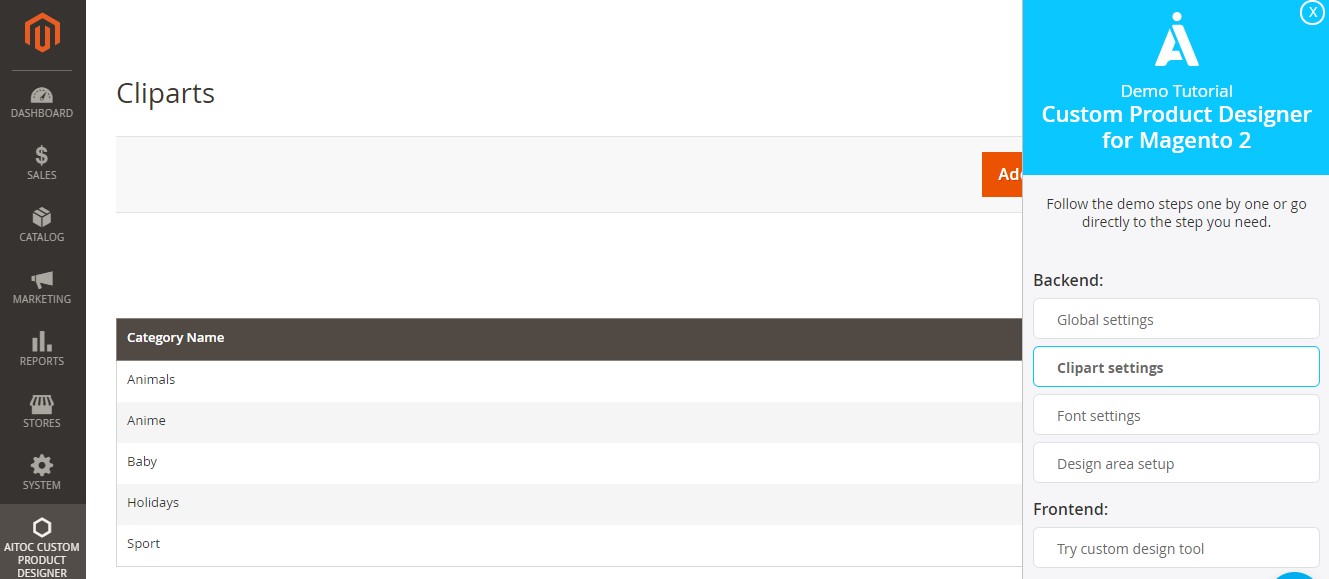 Conclusion
Creating a diverse product portfolio is not very difficult, but a useful and beneficial procedure that can be realized with the help of a smart software solution. A good product design plugin should contain the most requested set of features and should not cost you a fortune.
Magento 2 Product Design extension has all causes to be considered one of the best solutions that are cost-effective and fit right into your budget. Leverage the power of Magento 2 web to print plugin and let your buyers enjoy your cool custom products!