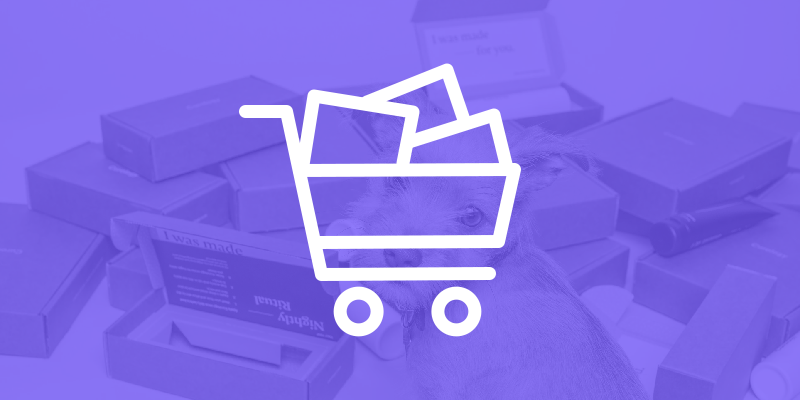 One of the concerns for modern e-commerce companies is related to abandoned carts. Countless online customers leave their carts before making a purchase. 
Is this a real problem? What steps can be applied to recover abandoned carts as well as make customers back? In this post, you will get more about the subject and have the opportunity to apply 9 tips for improving abandoned cart recovery in Magento 2 stores.
Cart abandonment definition
According to e-commerce reality, customers always compare products before spending money. It can be a problem for all online stores that sell similar products.
Cart abandonment defines the action when a visitor adds some chosen items to a shopping cart but then decides to leave the website without completing buying. He/she literally abandons the cart.
Unfortunately, such cases can't be totally eliminated and there will always be visitors who take pleasure just in looking through products (have you heard about "window shopping"?)
What are the reasons why people abandon their product carts?
Obligatory creating an account before shopping
The obligatory registration before making purchases is not uncommon. Some people feel not comfortable when providing their personal data and filling out any form just for buying a single item.
Short terms and conditions at checkout are the keys to success. When customers feel that the checkout process is long and confusing, they will have enough reasons to abandon the order. Here's a good example of clear and quick checkout:

Unexpected costs for shipping
Some companies offer a very high shipping cost that accompanies purchasing their products. It's often not beneficial for customers, if only they do not buy multiple products or make bulk product transactions. 

Competitive pricing on other sites
Customers also make their own researches. They are able to track various sites and compare prices for making purchases. So, the better pricing on the competitor's site may divert them from your store.
Prices can be shown in foreign currency and not every customer is ready to get currency conversions done before purchasing. 
Even slow site response and browsing may become reasons why shoppers abandon websites. The poor performance of the server where the website is hosted can also lead to collapse. It pushes people to choose other sites where they can get a successful shopping experience.
Hesitations about payment security 
Customers always care about their online security and personal information. Only some of them easily agree to provide their payment details while paying online. Most of the people doubt and as a result, opt out of the transaction.

Why abandoned carts may cost you extremely much
Statistics shows that above 70% of online carts get the "abandoned" status. And what is rather interesting - most abandonment occurs between 8-9pm. 
Just think about how much money abandoned carts may cost you. From every 100 visitors of your store, 30 successfully complete their purchases and you think that this is a win. But 70 people leave your store with the remaining shopping cart. Looks not optimistic, right?
In fact, many of them have an actual excuse for not buying. After all, "window shopping" for fun is not a criminal offense, and anyone can do it as much as they like.
https://media.giphy.com/media/3o751RE4VSNLjpSLew/giphy.gif 
In any case, Magento 2 abandoned carts could be costing you so much. However, no sales difficulties and market challenges should stop you from trying to refund as many lost sales as possible. And the longer you wait for the abandoners to remember your store, the fewer chances for their come back. 
So what are you waiting for? There are effective ways to improve abandoned cart recovery in Magento 2 painlessly.
9 Ways to Recover Magento Abandoned Carts 
1. Attract shoppers with outstanding pop-ups
Pop-ups can prevent visitors from leaving their carts, especially if you do not have their email addresses. You can try this simple way to target abandoners and return the visitors who are not reacting to your emailing strategy's efforts.
Add a strong call to action that may contain humor or urgency in the title. It will help to make buyers feel they are losing a great opportunity if they leave. 

Motivate them to stay. Give them a reason that can be realized in the form of a discount or some outstanding features that they can be interested in: free shopping, free returns, a gift, etc.

Install a personalized popup on any page of your store. It can be a shopping cart and checkout page.
2. Retarget lost buyers with remarketing
Remarketing is also an effective way that reminds people to come back to online e-commerce websites. Remarketing ads demonstrate the products people left in their shopping carts, performing as a visual reminder. This is also helpful in getting to them if you do not have the abandoners' emails. 
Run remarketing campaigns before potential customers can buy from your competitors. 
How to provide an effective remarketing campaign?
Differentiate your cart abandoners in accordance with the product they bought. 

Consider frequency and time frames.

Do not forget to test it. Retargeting gives you opportunities to create different ads variations, changing texts, pictures, and call to action concepts.
3. Use powerful emails to remind them of your existence 
In many cases, matured email marketing performs better than content marketing, SEO or social media. 
The truth is that well-designed abandoned cart emails are able to recover lost revenue. The difference between abandoned cart emails and cold emailing or other strategies is approved by the fact that customers have already shown a strong interest in your products by adding them to their cart.
There is a rather positive statistics on carts recovered when people were reminded to come back. The key idea is to act in real-time and send cart emails as soon as possible.
Luckily, you may apply powerful solutions to get all thing done faster. For example, Abandoned Cart Emails Pro for Magento 2 and Follow-Up Emails for Magento 2 extension.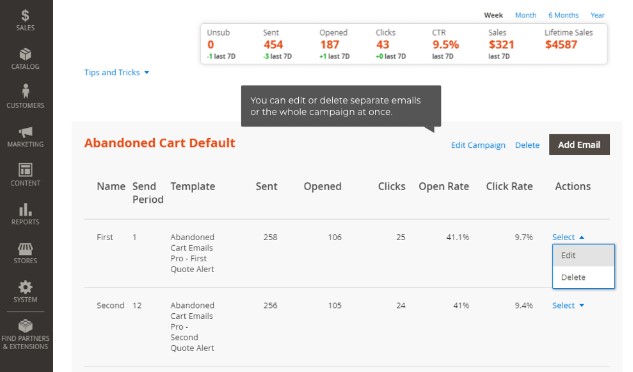 A series of well-designed emails will increase the chances that your customers will notice you and raise awareness on your business.
How to run a successful cart recovery with emails?
Segment your customers

, a

s in the case of remarketing ads. This segmentation will help you to personalize the message you send. 

Generate a strong subject line and care about the general design.

Check out the emails responsiveness. It's about mobile versions - your emails should look perfect concerning product descriptions, images, CTA buttons, etc.

Create urgency and drive action.

Add contact info for support.
4. Improve cart visibility 
This is a good way to remind people about their abandoned items by highlighting the cart and making it visible, especially when it is full of products.
Many shoppers who have abandoned their online shopping bags (up to 25%) would like to save their items for future consideration. This also should motivate you to improve your Magento stores' cart visibility. Highlighting carts with a bright color is the most cheesy but effective way to succeed.

5. Add web push notifications
Web push notifications also assist in recovering shopping carts in real-time that would not be possible with emails. This way is rather popular on mobile but when it comes to the web not many companies use push notifications. 
6. Minimize unexpected surprises
Think ahead about the possible reasons why people abandon their shopping carts and be honest. Buyers do not like unexpected surprises regarding extra shipping costs or other extras.
The solution can be in adding a shipping calculator in your site. This will allow visitors to calculate the shipping costs before going to the cart.

7. Faster the checkout process
Unnecessary processes and extra pages instigate to leave the cart. Lazy customers can easily leave the page because they feel overwhelmed about filling blank spaces. You may eliminate it and reduce the abandonment factor saving your shoppers from clicking through several pages to complete a purchase. 

8. Let people contact you easily
Even if you have the clearest and user-friendly checkout system, there always be customers who will have questions during the process. Some of them simply like to feel supported while shopping. The FAQ question page will be not enough in this case. 
Provide them with the necessary support through customers' reviews and let them contact you directly. By the way, customer reviews really boost online sales and this kind of feedback can be easily implemented in your online store with the help of powerful extensions:  Google Customer Reviews M2 or Product Reviews and Ratings M2.
9. Diversify payment methods
Give them a choice. Some people prefer to pay with card details, others use PayPal or other systems. Visualizing only one way to pay, they can leave. That is actually also about the importance of studying your buyer persona. Learn which cards your customers use and make it available to pay with them.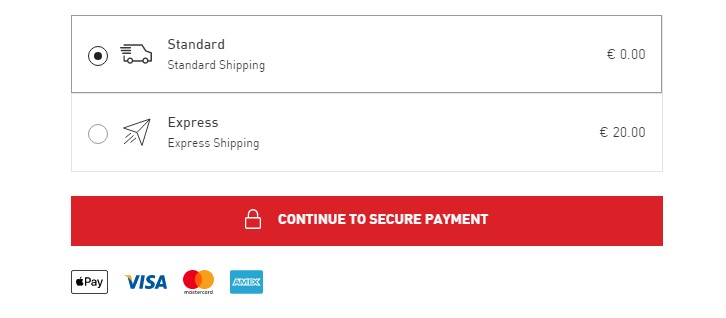 Conclusion
The tips mentioned above for Magento 2 stores are easy to implement. Try your best to put into action all the strategies for faster recovering your carts abandonments. The more ways you try, the better chances you will have to increase your conversions.
What tips look powerful and what may be unnecessary for you? Which of them have you already tried? Feel free to share your experience!