People who believe that managing an online store is an easy process may not pay attention to this post. However, there are many entrepreneurs who run e-commerce businesses and can confirm that sometimes it is a real challenge.
If you belong to this group of people or just want to know how to improve online store management and business results using one of the most powerful e-commerce channels, you are in the right place. This post is about the power of email marketing and excellent tools, which will be definitely useful in 2020.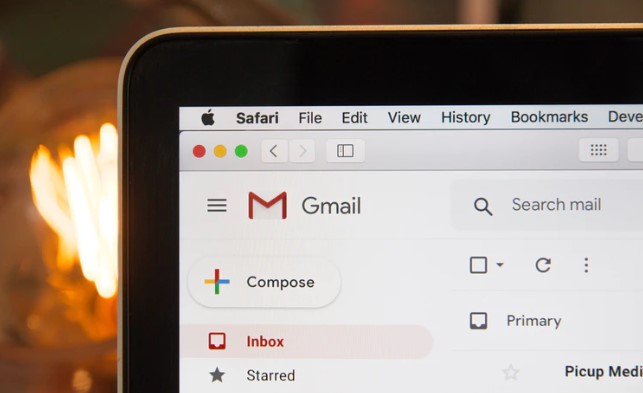 Running an online store means inventory, accounting, marketing, sales, customer support, and other essential processes. Besides, store owners should always find time to evolve the email marketing strategy. The well-configured email marketing campaigns will help to capture store visitors and turn them into customers with a long lifetime value.
These campaigns can be personalized and automated to be sent at a specific time. Luckily, there are many powerful email marketing Magento 2 solutions to do it professionally and highly effective.
Let's dive into the best e-commerce email marketing practices that will help in acquiring new clients and turning existing shoppers into the ardent fans.
9 Steps to Improve Email Marketing in E-Commerce
1. Start With Emails' Content and Design
All e-marketing messages should be well-designed and responsive. You don't need to fill up every email with bright images, GIFs or attractive buttons. Text-only messages can also perform really well if they're interesting. Just make sure you follow the basic rules:
Make your emails visually appealing and easy to read;

Make them look good on mobile;

Provide easy-to-understand content;

Do not forget about call-to-action;

Capture the reader's interest to sell.
2. Create an Outstanding Welcome Email
A Welcome email creates the first impression. It should be irreproachable as your new subscribers will expect to be confirmed that they did right, signing up. By the way, Welcome emails have 86% higher open rates than other emails.
Do not think that the process of setting Welcome emails is routing and challenging. You may easily automate it with the help of the Follow Up Magento 2 extension. The plugin guarantees high trust from the first impression. It will perfectly introduce your business and attract new customers.

3. Send Promo Sales Emails
Traditional promo sales campaigns are aimed to attract all subscribers. Seasonal and situational sales email marketing campaigns effectively get the attention of people who haven't yet taken the step from visitors to consumers. Such popular events and holidays as Black Friday or Cyber Monday, Halloween eve or Christmas are great periods to realize your email marketing Magento 2 masterpieces.

If you're not already taking advantage of Magento 2 Email Marketing Suite by Aitoc, it's high time to examine them and make your automotive promo sales campaigns upscale and competitive.
4. Personalize Emails to Target Segments
E-commerce businesses may often focus on more than one target audience. If you want to reach several segments but understand that it is impossible with a single message, you should definitely turn to personalization. Sending emails with personalized content is a great way to keep your shoppers happy and motivate them to buy. Start with segmenting age, education, gender, income, and other parameters to identify if it really matters for the products you're offering.
The robust Magento 2 Email extension offers advanced functionality to remind customers about your store, for example, with the help of "We miss you" emails where you can offer discounts, gifts, and other pleasant deals.


5. Make Sure Shoppers Like Your Product
Experienced store owners know how it is important to cherish relationships with customers even after the sale.
You do not need to discover continents – use convenient Post Purchase Emails for Magento 2 to thank buyers for their purchases. Make sure they are satisfied, offer more relevant products and share useful links and product documentation.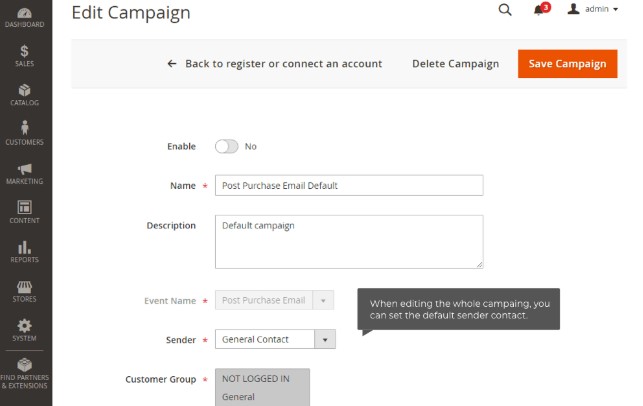 6. Delight Loyal Сustomers with Exclusive Discounts
Every merchant wants customers to come back to the store repeatedly. Repeat customers 'feed' e-commerce business and help it grow. In this case, creating a special loyalty union for the best shoppers is the easiest way to stimulate loyal following.
Multifunctional email marketing Magento 2 tools and powerful extensions can help you find and work with the right segments to target. For example, with the help of the User Birthday extension for Magento 2 you can greet your customers on their birthdays and give them special birthday deals and discounts.
7. Send Emails for Abandoned Users
All store owners always keep in mind the daunting fact about 75% of shoppers that abandon their carts. However, the optimistic part of merchants realizes that it does not mean that those sales are gone forever.
You probably have email addresses of customers, so you may send abandoned cart emails for the shoppers who left without completing their purchases. Discover the opportunities of the convenient Magento 2 Abandoned Cart module that will help you to configure email marketing and create a winning abandoned cart strategy. Return visitors to abandoned carts and boost conversion by emailing great time-limited offers.
8. Ask for Reviews
Engaged and loyal customers, who are buying from your online store and clicking on your emails, can help you with refilling the review base. Do not hesitate to reach out to them and ask for a review.
The Magento 2 Follow Up extension helps to increase the number of customer reviews to enhance your store credibility. You can automatically send review reminder emails some days after order placement.
9. Expand Email List
Getting new subscribers and continue building your email list is a permanent objective as every single year this list significantly declines.
There are various ways but catching new customers during checkout is one of the most effective ones. The timespan when users ride the high of their decision to buy is the best period to ask them to subscribe.
Summing Up
The list of suсh steps can certainly be supplemented by other points. But even these 9 steps are enough to understand how challenging email marketing can be.
Do not give up and try new reliable and profitable methods of email marketing, powerful tools and extensions that will make your e-commerce business better.