Description
Our Amazon CDN Synchronizer for Magento 2 is one of the effective solutions to boost the speed of your online store.
Key features:
User-friendly configuration and flexible settings
Clear CDN cache in one click
Streamlined synchronization with Amazon S3 both manually and automatically
Ability to download files from the Amazon server regardless of time and place
History of synchronized files
Synchronous work with several buckets
Multistore support
Find out how to install the Amazon CDN Synchronizer for Magento 2 via Composer.
Note
All Aitoc extensions can be customized to fit particular business needs. If you have questions about any customization, please drop a message at [email protected]
Configuration
General
Go to STORES → CONFIGURATION → AITOC EXTENSIONS → CDN SYNCHRONIZER → GENERAL to configure the extension.
Here you're able to Enable/Disable the module.

Amazon CDN Settings
In this section, you need to fill the following fields: 'Key' and 'Secret'.
Also, you can click on the 'Test Connection' button to check for success.

Please choose 'Yes' in the 'I am using S3 service' field to open S3 Synchronization Settings.
S3 Synchronization
Select 'Yes' in 'Sync Product Images' to set 3 other options: 'Bucket', 'Remove Images After Sync' and 'Change Product Url To S3'.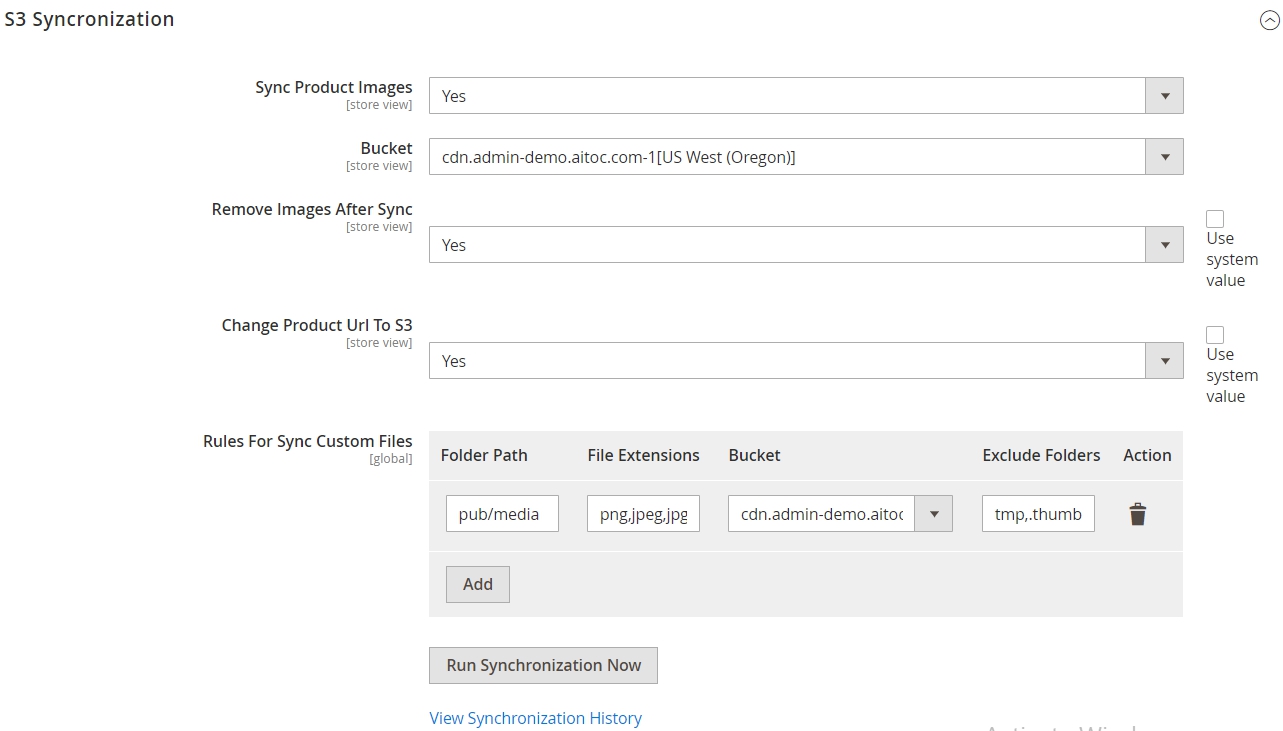 Also, you can click on 'Add' to create one more line in the 'Rules For Sync Custom Files' field and fill in the required data (Folder Path/File Extensions/Bucket/Exclude Folders).

Moreover, you're able to run synchronization and view synchronization history.
After you click on the 'Run Synchronization Now' button, please wait until the synchronization process is completed and you will see a message:

Synchronization Log
Your Synchronization History is set up in SYSTEM → CDN SYNCHRONIZER BY AITOC → SYNCHRONIZATION LOG.
On this handy grid, you can find:
ID
Message
Type (EXCEPTION/SUCCESS)
Created At (Date and Time)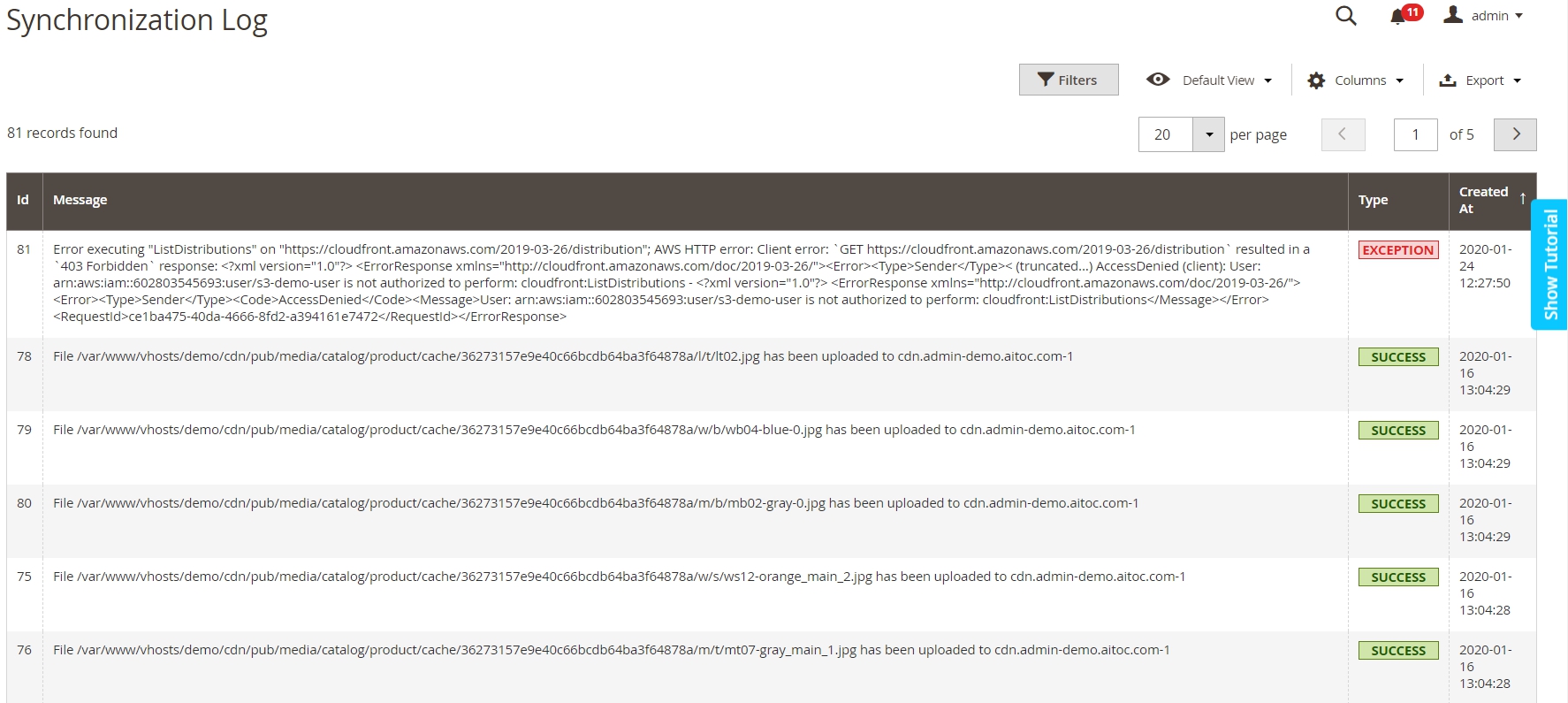 Note
Click on the 'Created At' column to sort by sync date.
THANK YOU FOR CHOOSING AITOC EXTENSIONS!