PDF Customizer
Description
Our PDF Customizer for Magento 2 helps to customise invoices or other PDF documents without extra pain. With this extension, you can make your orders, invoices, shipment docs, credit memos, and other PDFs look attractive, corresponding to your business needs.
Key features:
HTML and CSS support
Eye-catching preconfigured templates
Printing of all PDF docs (invoices, orders, shipment data, credit memos, etc.) separately or in bulk
Automatic attaching PDF files to sales emails
Free installation and lifetime support
PDF preview
Find out how to install the PDF Customizer for Magento 2 via Composer.
Note
All Aitoc extensions can be customised to fit particular business needs. If you have questions about any customization, please drop a message at [email protected]
Compatibility
PDF CUstomizer module is compatible with the following Magento platforms:
| Community Edition (Open Source) | Enterprise Edition (Commerce) | Cloud Edition |
| --- | --- | --- |
| 2.3.0 - 2.4.* | 2.3.0 - 2.4.* | 2.3.0 - 2.4.* |
Configuration
General
To get started, go to STORES → CONFIGURATION → AITOC EXTENSIONS → PDF CUSTOMIZER → GENERAL to configure the extension.
Here you can Enable/Disable the module.

Also, please fill in such fields as Path to "Wkhtmltopdf" and Additional "Wkhtmltopdf" Options.
Advanced
In this section, you're able to set Page Orientation (Portrait/Landscape), Format (A4/Letter), and Margins (Top/Right/Bottom/Left in mm).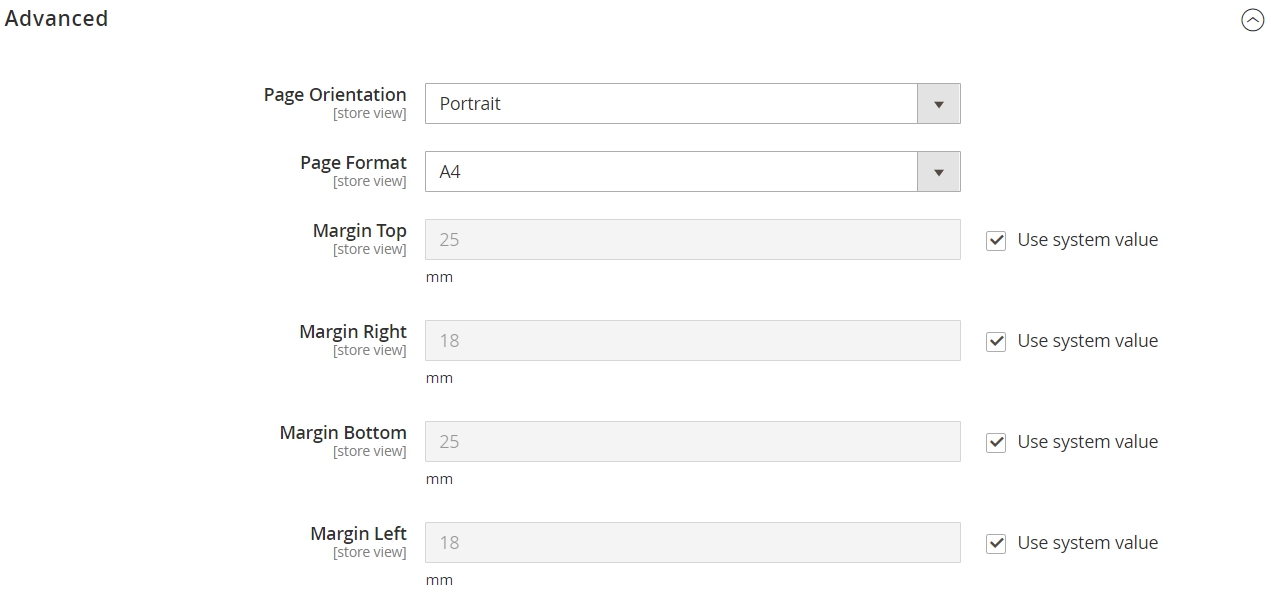 Order/Invoice/Shipment/Credit Memo
You can use different templates for admins and customers.
Here you can choose PDF templates for Orders/Invoices/Shipments/Credit Memos: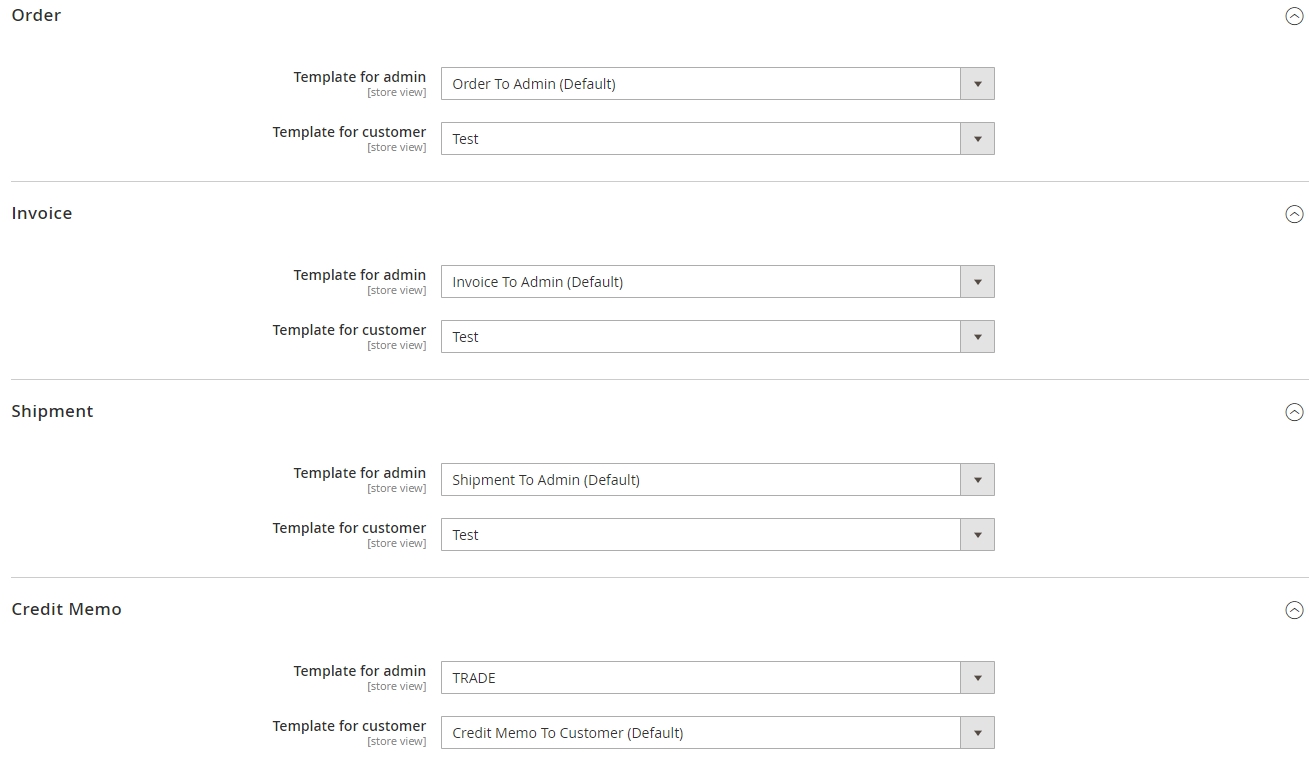 Sales email settings
PDF Customizer can attach PDF documents to sales emails. Here you can enable attaching PDF files to an email which is sent with new order/invoice/shipment/credit.
It will use the template which is specified in the 'Template for customer' option above.

Preview
In this section, you should enter the Increment ID for Order/Invoice/Shipment/Credit Memo.

This data will be displayed in the Template settings (Preview):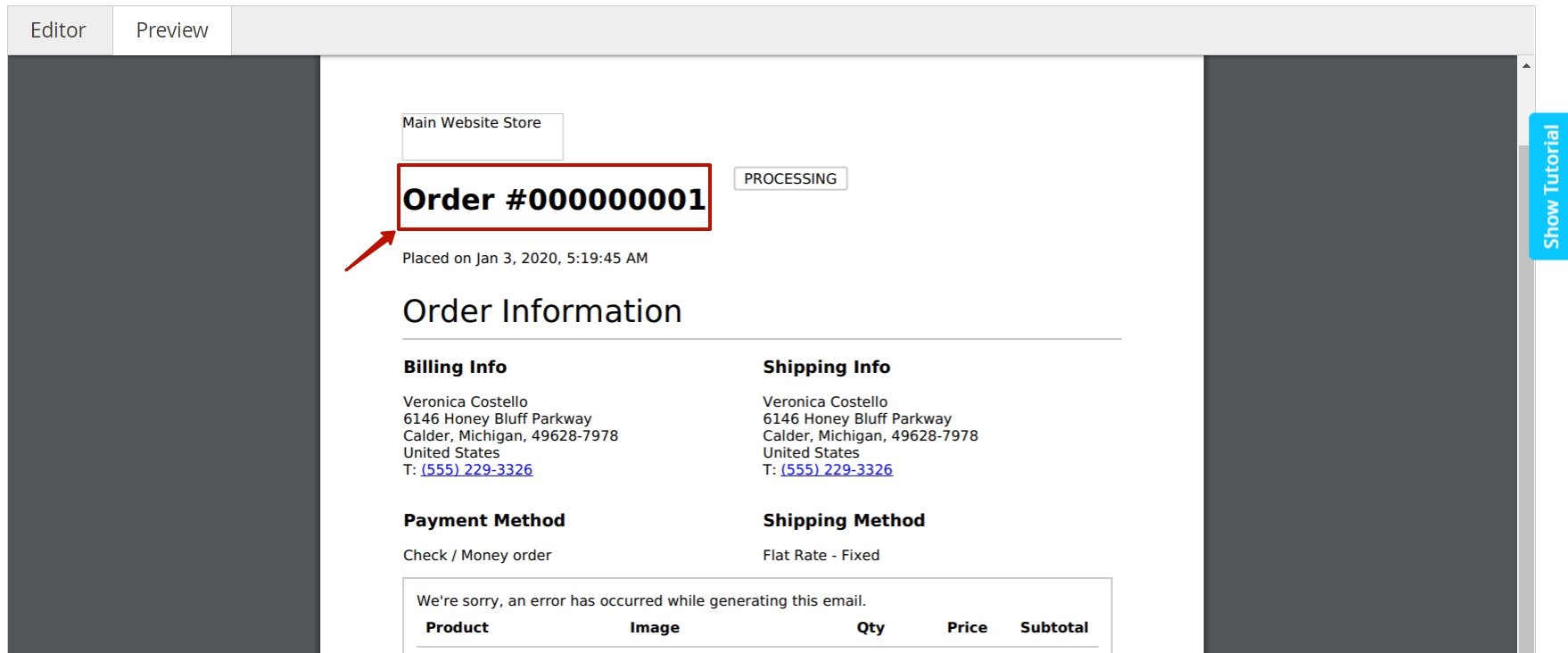 Template Grid
All templates are set up in CONTENT → PDF CUSTOMIZER BY AITOC → TEMPLATES.
Here you can edit your custom templates for invoices, orders, shipments, and credit memos.

Also, on this handy grid, you can find:
ID
Title
Action (Edit/Delete)
Moreover, you can tick the template(s) and Delete it in the Actions dropdown menu.
Click on

to create a new one.
New Template Settings
Load Default Template
Here you can choose a template from the dropdown menu and load it: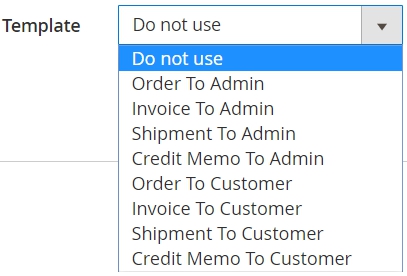 General Information
The next step, you need to enter the 'Title' for your template and fill in the 'Editor', for example:

Also, the 'Preview' option is available.

THANK YOU FOR CHOOSING AITOC EXTENSIONS!