Description
Our Subscribe to Newsletter at Checkout for Magento 2 extension is the solution that helps you to succeed in this field by adding a Subscription checkbox to the checkout page. It will allow guest customers to sign up for your store's newsletters.
Key features:
Easy subscription to a newsletter at checkout
Ability to specify if the checkbox is chosen by default
Changing behavior for unsubscribed customers
Hiding the checkbox and force subscription
Subscription checkbox name specifying
Find out how to install the Subscribe to Newsletter at Checkout for Magento 2 via Composer.
Note
All Aitoc extensions can be customized to fit particular business needs. If you have questions about any customization, please drop a message at [email protected]
Configuration
General Settings
To get started, go to STORES → CONFIGURATION → AITOC EXTENSIONS → SUBSCRIBE TO NEWSLETTER AT CHECKOUT → GENERAL SETTINGS to configure the extension.
Here you can Enable/Disable the module.

Select 'Yes' in the 'Display the subscription checkbox at checkout' field to make two other options available ('Storefront label' and 'Is Checked by Default'):

How the extension works
To see our extension in action, you need to go to the Checkout. In the second step (Review & Payments), you will see an offer to subscribe.
Example
It will look like this: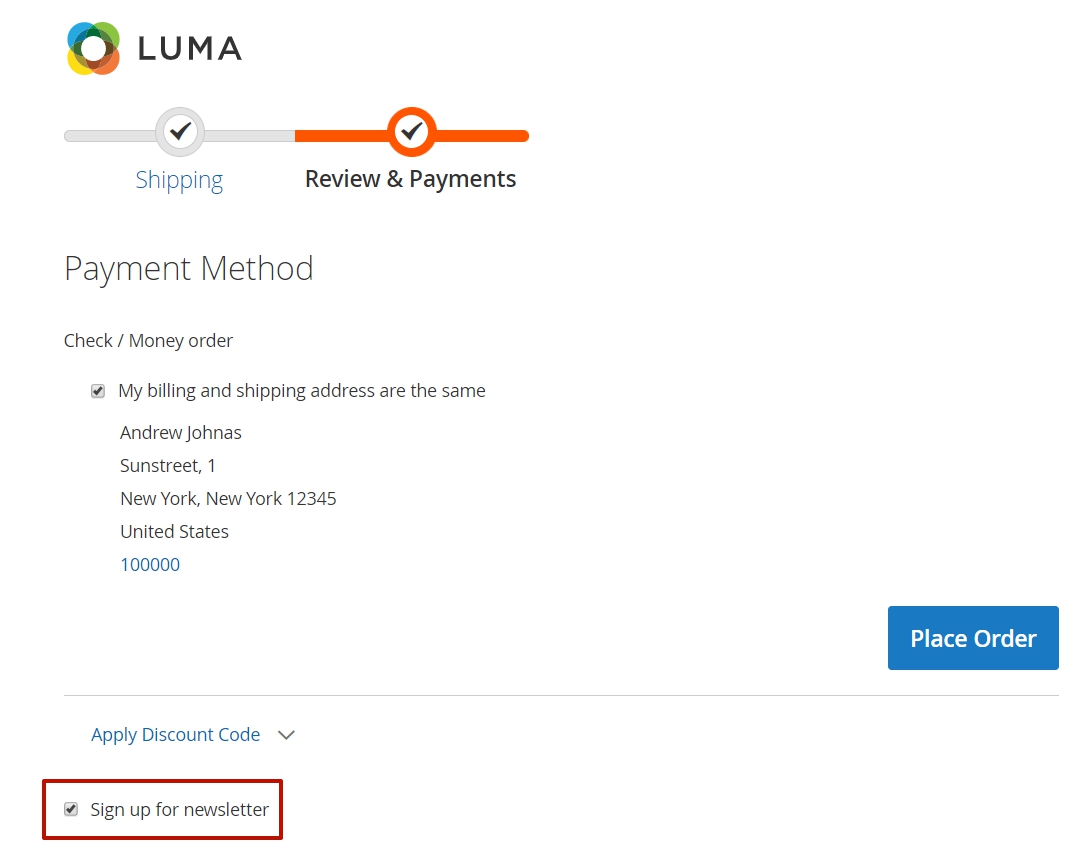 THANK YOU FOR CHOOSING AITOC EXTENSIONS!